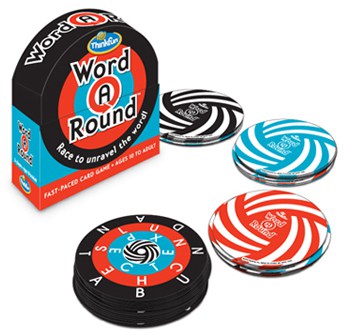 Looking for a quality stocking stuffer for your teen or tween? Check out WordARound!
Sized for stockings, this fast-paced circular card game builds focus, reflexes and vocabulary as players race to unravel and call out words.

Easy to learn but surprisingly challenging, WordARound was invented by The Herbert Brothers, known for winning $1 million in a hilarious Doritos Super Bowl ad contest. Check out the latest video that's going viral. Recommended by American Mensa and touted as a "favorite game" for 2013 by Good Housekeeping.
WordARound is intended for ages 10 to adult. Retail price is $12.99. WordARound can be purchased at Thinkfun.com or at Amazon.com.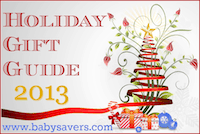 The 2013 BabySavers.com Holiday Gift Guide may contain advertising or promotional information provided by the manufacturer or PR representative. The gift guide is intended as a shopping guide for the holiday season, and this post should not be considered a product review or endorsement unless otherwise stated. As always, feel free to contact me if you have any questions.