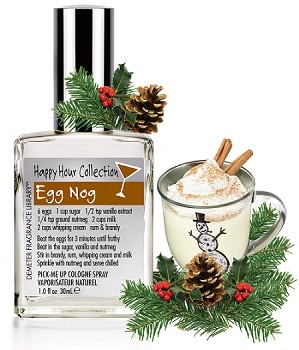 The Demeter Fragrance Library consists of over 250 fragrances inspired by everyday objects and experiences – the scents you know and love from Baby Powder and Lavender to Cherry Blossom and Laundromat.
In short, Demeter is the olfactory version of "stopping to smell the roses."
Demeter fragrance is a personal choice that is all about the wearer, not an expression of the designer (so there is a scent that is perfect for everyone!)
Even better, the ½ oz. Purse Spray and the ½ oz. Humongous Miniature Splashes make for terrific stocking stuffers, while the gifts sets offer a larger selection of your favorite scents if you're having trouble picking just one!
If you're looking for a housewarming gift, look no further than the Demeter Atmosphere Sprays, which allow you to create an individually scented environment, perfectly and precisely suited to ones own tastes.
Price: Prices start at $21.99, and you can buy them here!
If you're a fragrance lover you should check out the best designer perfume dupes to find the scents you love for less!

Our Holiday Gift Guide may contain advertising information provided by the manufacturer or PR representative. I've chosen to feature all the items, but they should not be considered a review or endorsement unless otherwise stated. –Marybeth