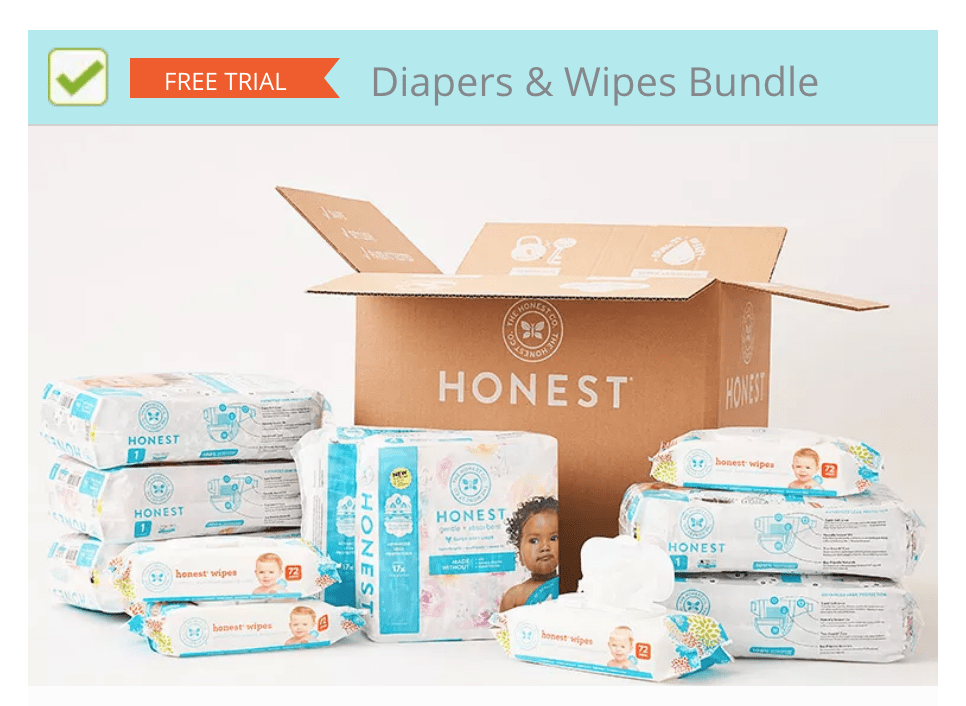 This great deal from The Honest Company is still available! They are offering up FREE trial packs of their current all natural products. Just pay $5.95 shipping!
The Honest Company offers all natural products for your baby as well as for your household. Products like diapers and wipes for baby, and laundry detergent and shampoo for the entire family.
You can choose from two trial packs:
:: Diaper and Wipes Trial Pack – 7 diapers and 10 wipes
:: Essentials Bundle – A trial size of 5 natural, non-toxic personal care & home cleaning essentials.
You should be able to add both trial packs to your cart and still just pay $5.95 shipping. Great deal!! This is a great opportunity to try out these high quality, all-natural products. If you like them you can continue with your membership and get shipments of the products you want each month. If you ever wish to cancel, you can do so at any time.
So be sure to take advantage of this offer while it's available and get your FREE Trial Pack from The Honest Company!