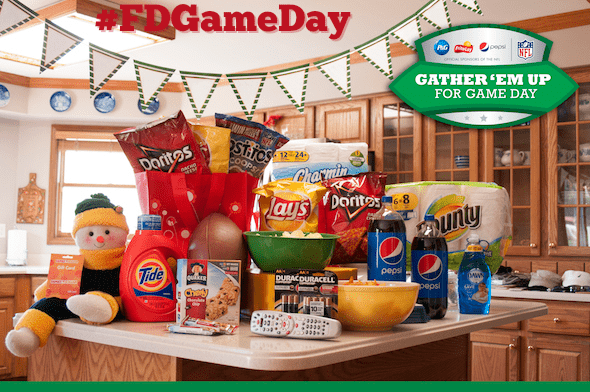 The thing I like most about football is community. I was born and raised in Minnesota, so my only choice for "favorite football team" is the Minnesota Vikings, but their wins or losses don't weigh on me at all.
What do I care about when it comes to Vikings' games? Making sure everyone has a beverage in hand, plenty of food to eat, a place to watch the game and a place to chat (with me!) if you're not interested in the plays, the penalties or the score.
I'm excited to share that I've partnered with P&G and Family Dollar to share all the ways those brands helped me host a "Gather 'Em Up for a Game Day" Minnesota Vikings game day party!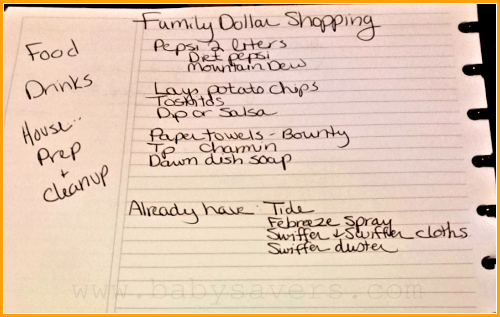 My first order of business was heading to Family Dollar to pick up food, drinks and some supplies to help me get the house prepped for the party. I also needed a few things that would help with the cleanup after the game was over.
When I arrived at Family Dollar it struck me that I had never actually been inside a Family Dollar store. It was a pleasant shopping experience, and I found exactly what I needed in a short amount of time. I love those one-stop shopping trips!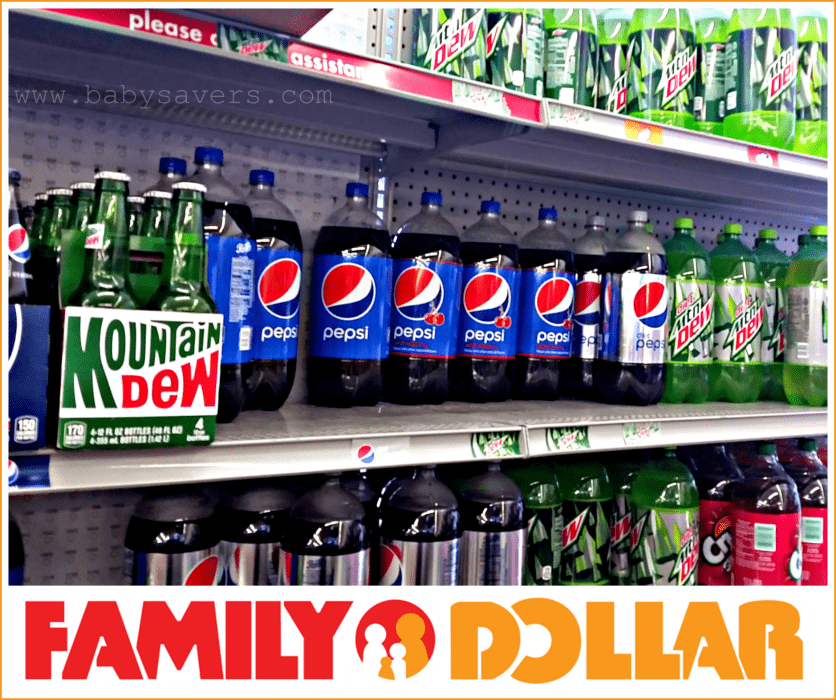 I picked out some Pepsi beverages. I was tempted to buy everything in those cool old-fashioned glass bottles, but there wasn't enough variety. I ended up sticking to 2-liters.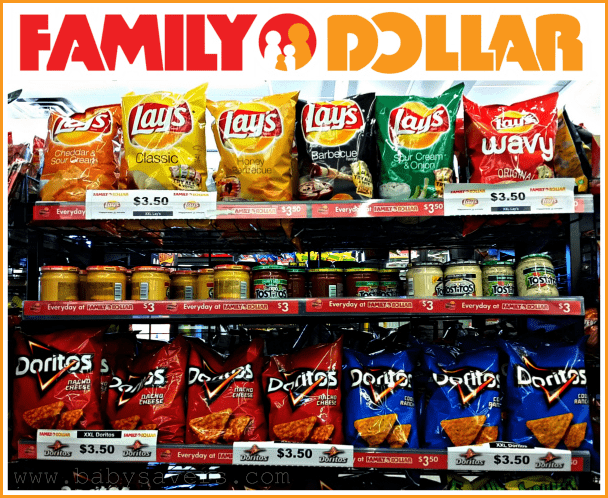 Then I found a great display with a variety of Lays chips. I wanted to buy one of each!
After grabbing the food and drinks, I hit up the household area to pick up some Charmin toilet paper and Bounty paper towels, plus some cleaning products.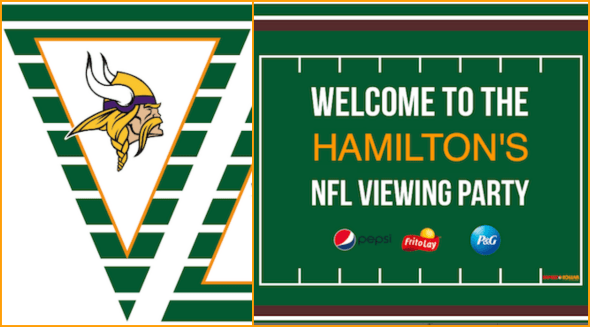 When game day came around,  I took advantage of fun printable football decorations. I printed out some printable Minnesota Vikings decorations and even customized a Game Day sign with our last name.
You can download  your own FREE printable football party decorations: Check out the printable NFL pennant banners (there's a design for every NFL team!) and the customizable Game Day Welcome Sign.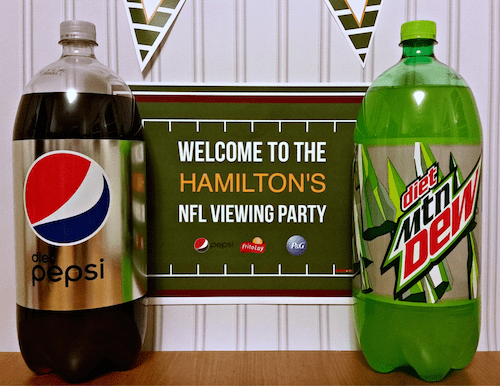 Getting the house ready for a game day party essentially meant putting things back where they belong and wiping down all surfaces. Between our Swiffer, Swiffer Duster and plain Swiffer cloths, cleaning was a breeze! Finally, countertops got a spray of cleaner and then were wiped down with water mixed with a few drops of Dawn dish soap.
After stocking the bathroom with Charmin and putting out rolls of Bounty paper towels for mid-party spills and cleanups, the house was ready!
The party started. We ate, drank soda, talked about the Vikings (there wasn't actually a game on when everyone came over!) and my husband showed everyone some great Youtube clips of fantastic football moments.
Everyone LOVED the printable Minnesota Vikings banners I had put up on the wall behind the food. They were excited that the printable images were available for every team for FREE. I know several of them are just waiting to read this so they can print some of their own!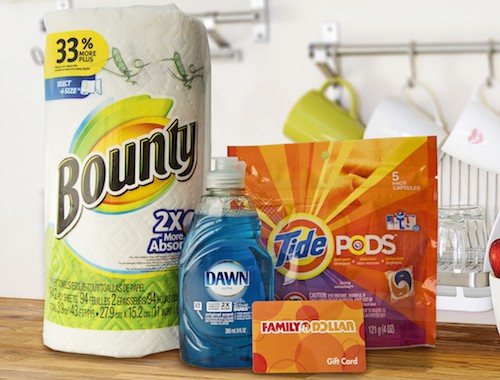 And when it was all done, all those handy P&G products certainly came in handy for cleanup. Plus, my nephew won a prize pack to take home with him. I love that I was able to share some products with my family!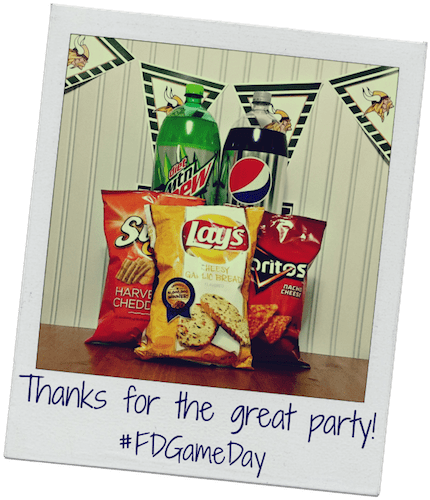 I had so much fun both preparing for and hosting our Gather 'Em Up for a Game Day party. I loved being introduced to Family Dollar, and I'll definitely be stopping there again when I need groceries, soda, household items or anything else!
Disclosure: Thanks to both P&G and Family Dollar for making this post possible!