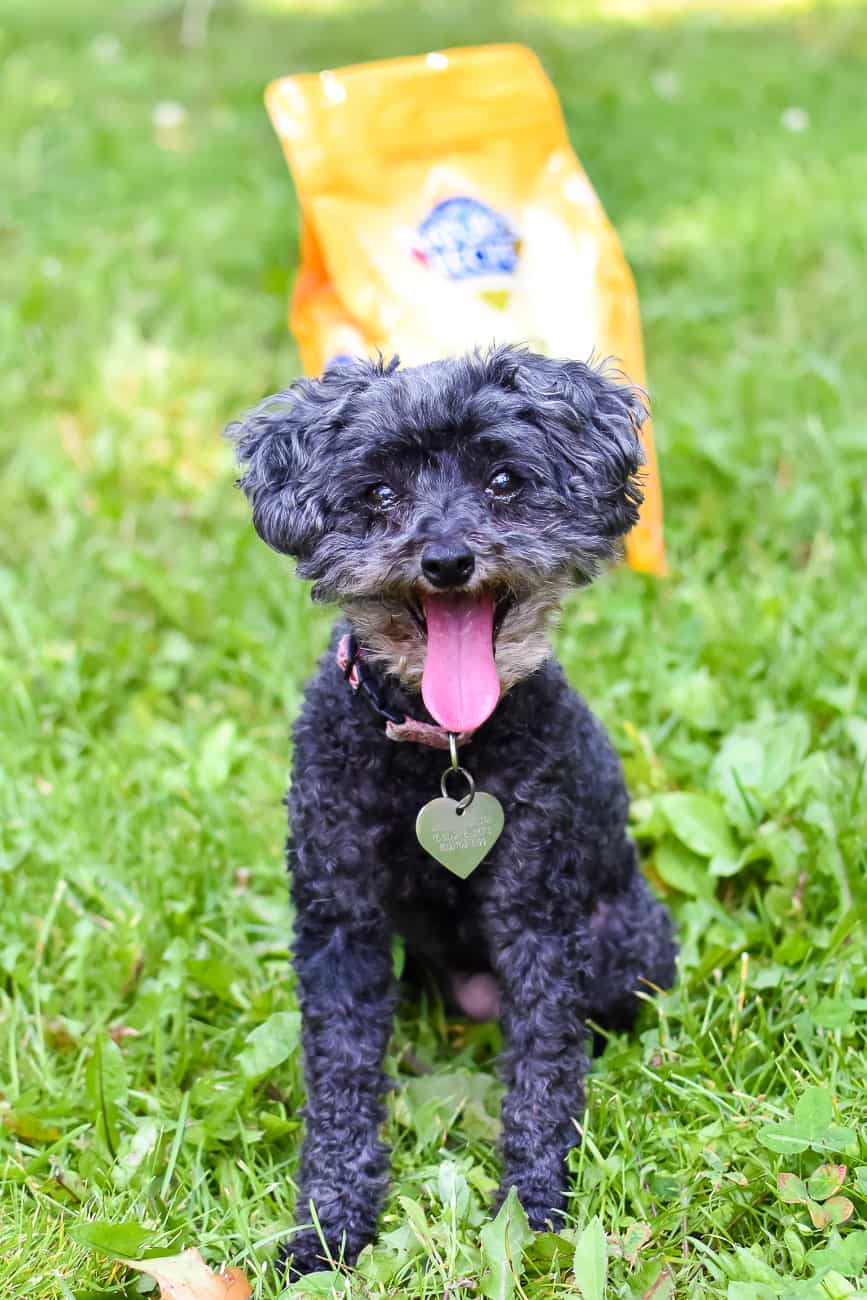 This is Jersey. From the moment I saw her adoption picture on a shelter's website, I knew she was mine. Meeting her was a formality that just confirmed how much we were meant to be together.
Adopting a dog when I was five months pregnant with my first baby was never in my plans, but I had very few worries about Jersey adjusting to the infant we brought home, or adjusting to the second baby that came home with us a year later.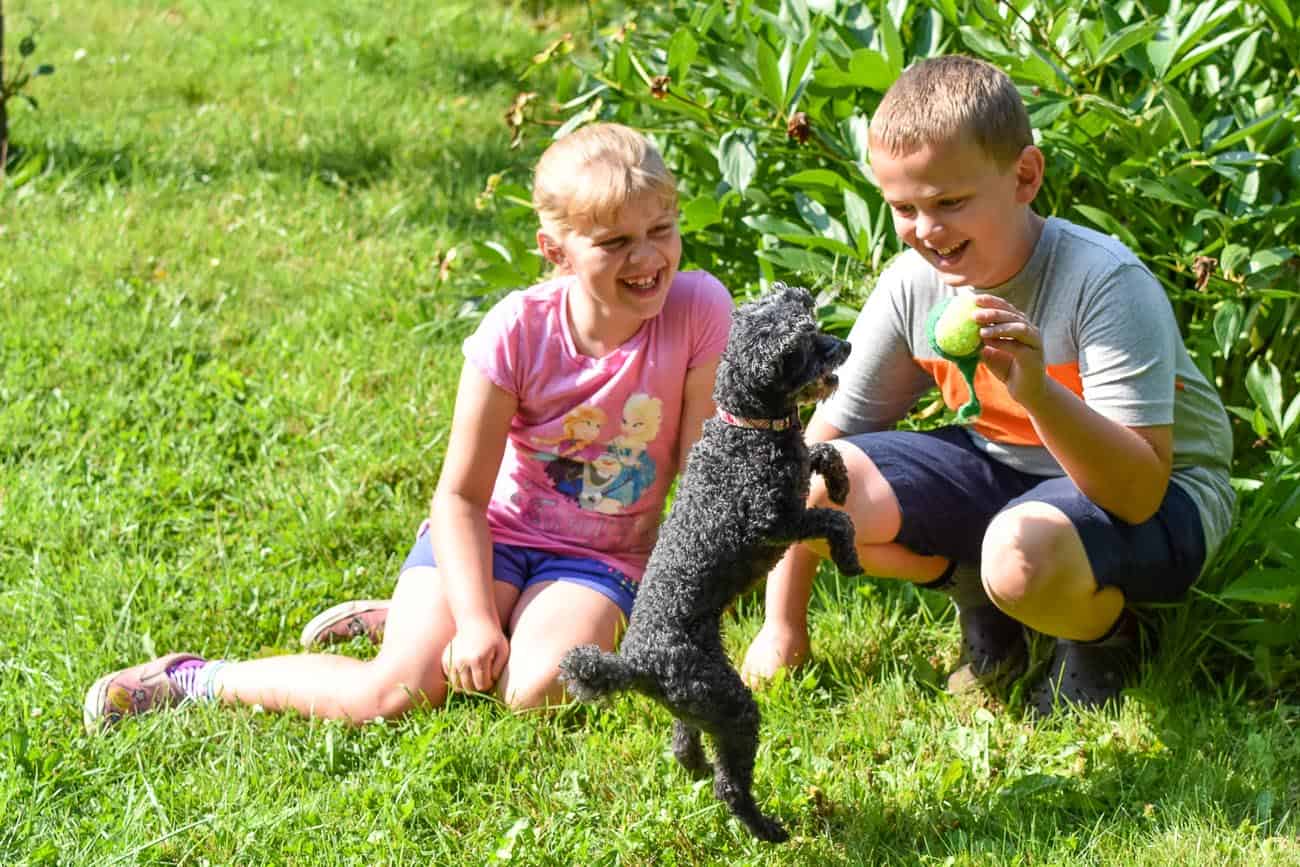 Jersey has always been right in the middle of most of our family experiences. Her small size is an advantage – she traveled with us on every road trip for years and our hosts never had issues taking in our tiny 4-legged friend along with the rest of us.
Including Jersey in our family fun hardly even seems out of the ordinary, because she's with us so often. If our family is having fun, Jersey is usually there.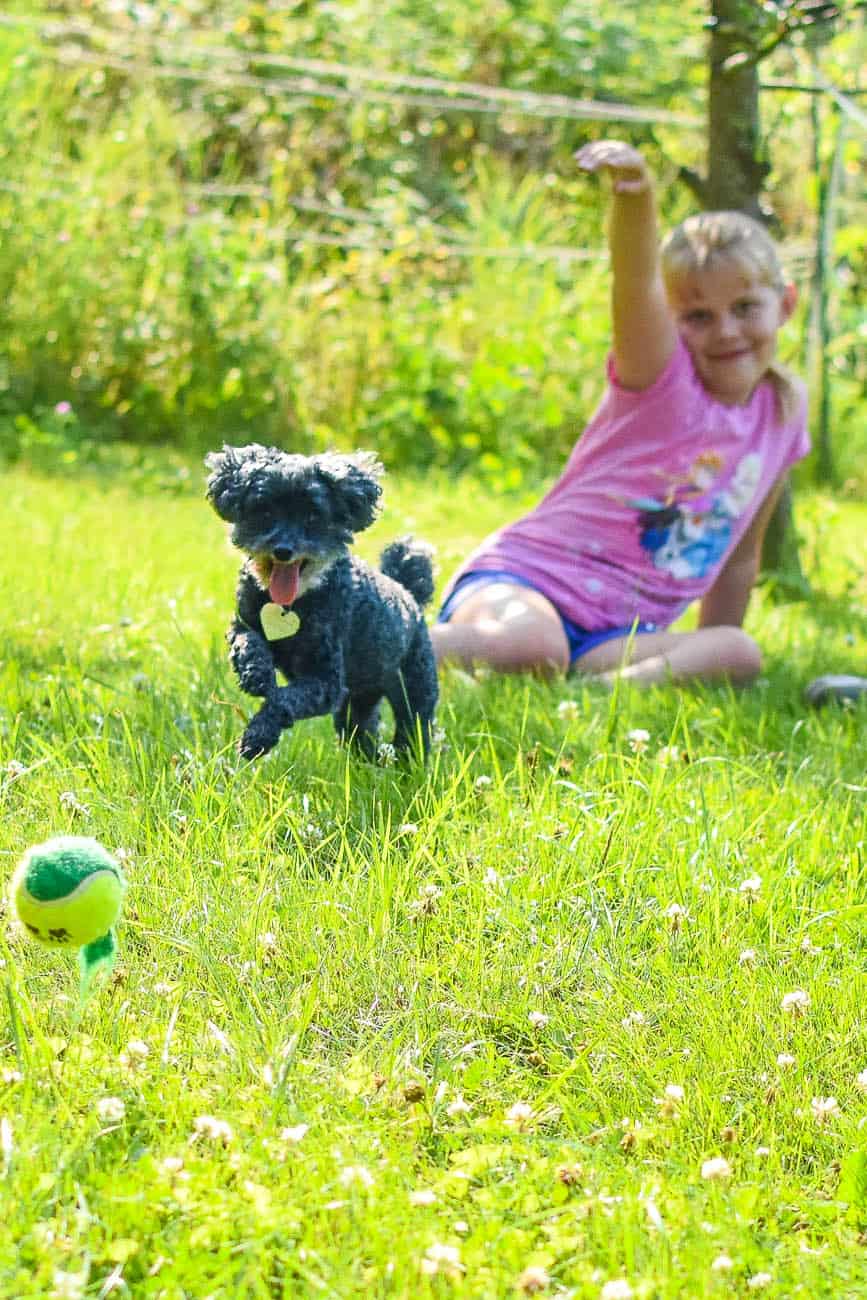 So, my biggest tip for having family fun with your dog is a simple one – keep your dog with you!
Even if we spend long stretches of time at home, the same advice applies. Jersey is almost always with us whether we're watching a movie in the living room, constructing with LEGOs in the play room, or planting seeds in the backyard garden.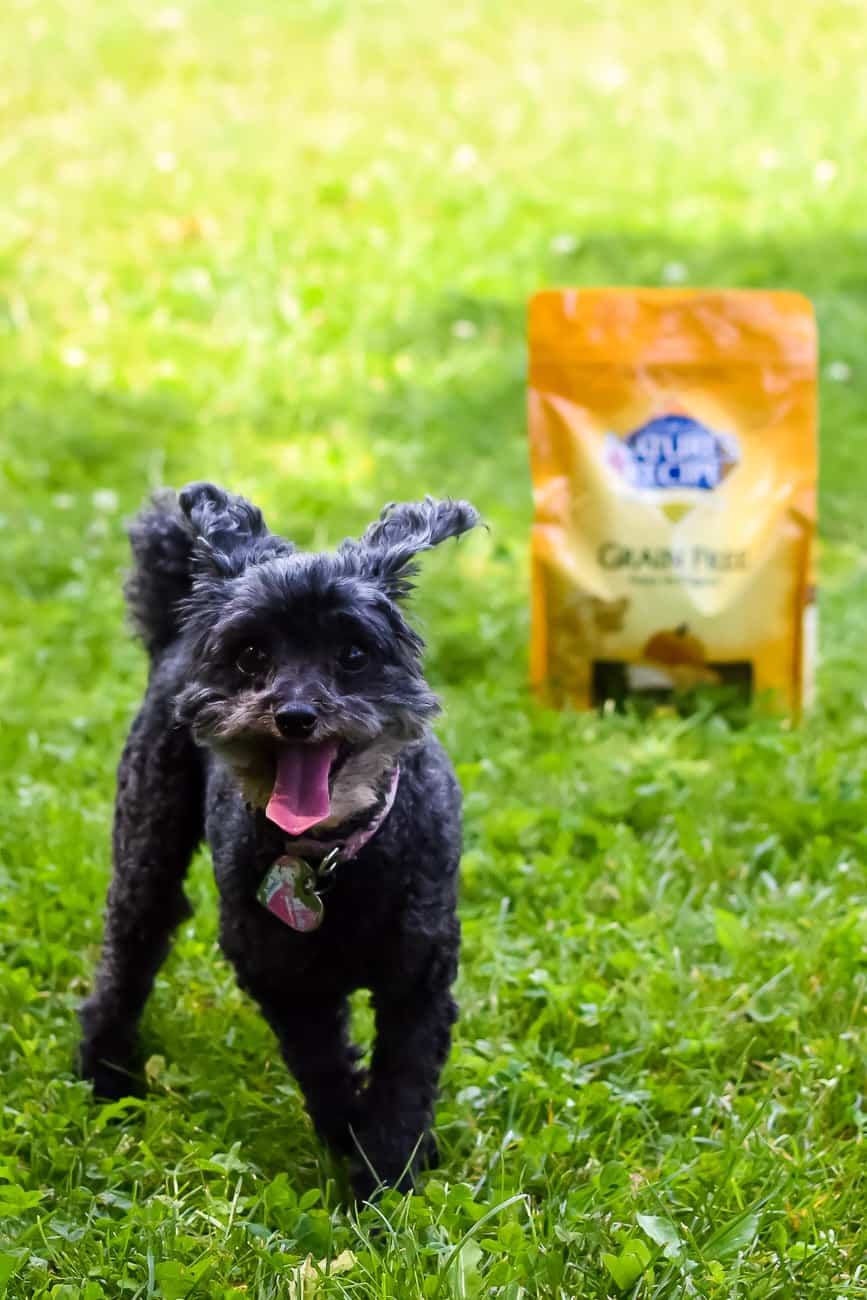 In fact, I have to say that Jersey's very favorite happy place is in our backyard with her entire family surrounding her to play fetch!
Playing fetch makes Jersey so happy, it's impossible to resist indulging her when she drops a ball or at your feet and looks up at you with her most hopeful expression.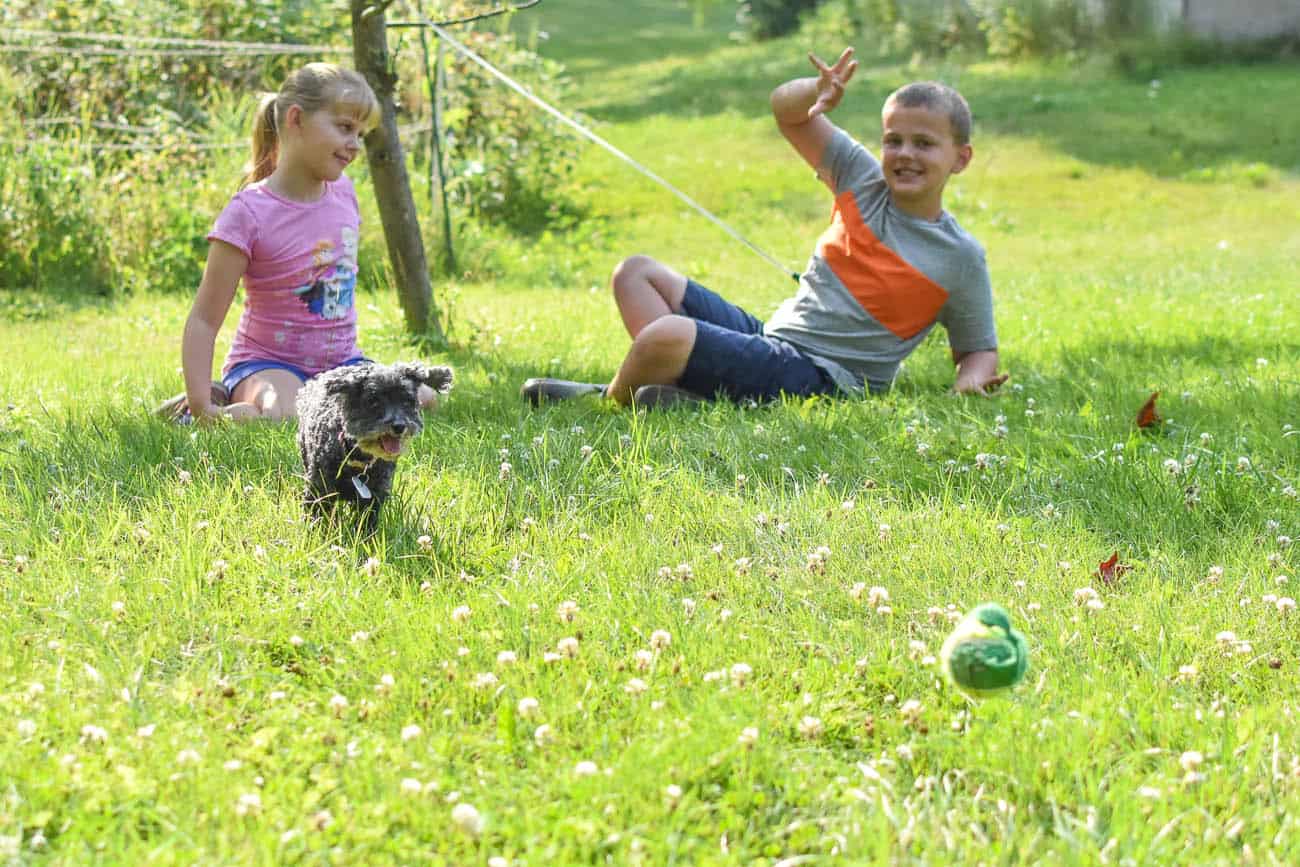 The other great thing about playing fetch with Jersey is that she spreads her enthusiasm around to the whole family. Once one person starts playing with her, she takes turns bringing her ball to all of us, making sure we're all included in the fun.
There's something else that makes Jersey happy, and it makes me happy, too: Nature's Recipe® grain-free premium natural dog food with so many great qualities that help "Fuel the Wag."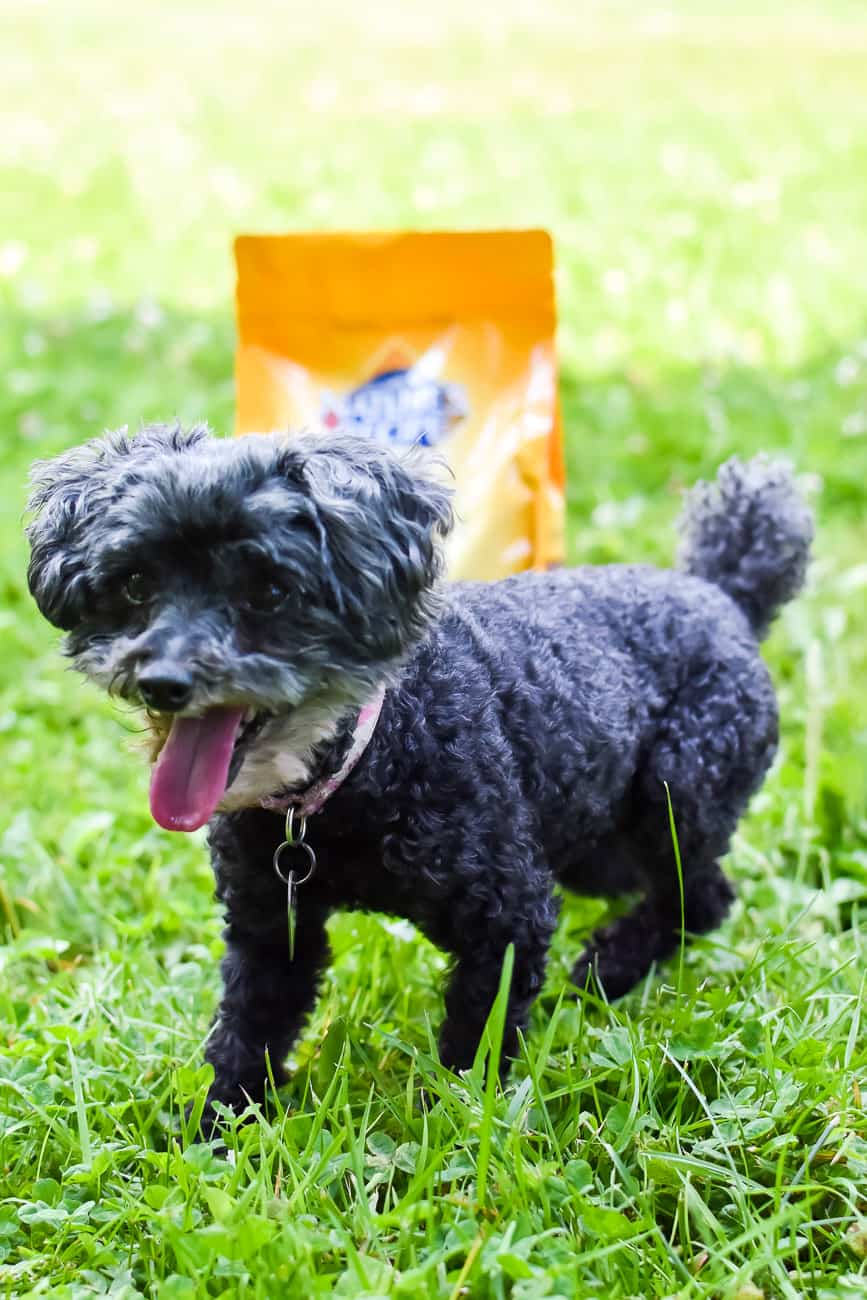 I found Nature's Recipe Small Breed Grain Free Chicken, Sweet Potato and Pumpkin Recipe at Walmart, and it's perfect for a dog of Jersey's size. There are a lot of varieties in Nature's Recipe Grain Free selection. All of them will keep your dog's tail wagging and all of them can be bought at Walmart!
Jersey's food is made with real chicken as the #1 ingredient, and other varieties use real lamb or real salmon. Grain free means it's an easy-to-digest dog food, and the special recipe has added vitamins, minerals and nutrients.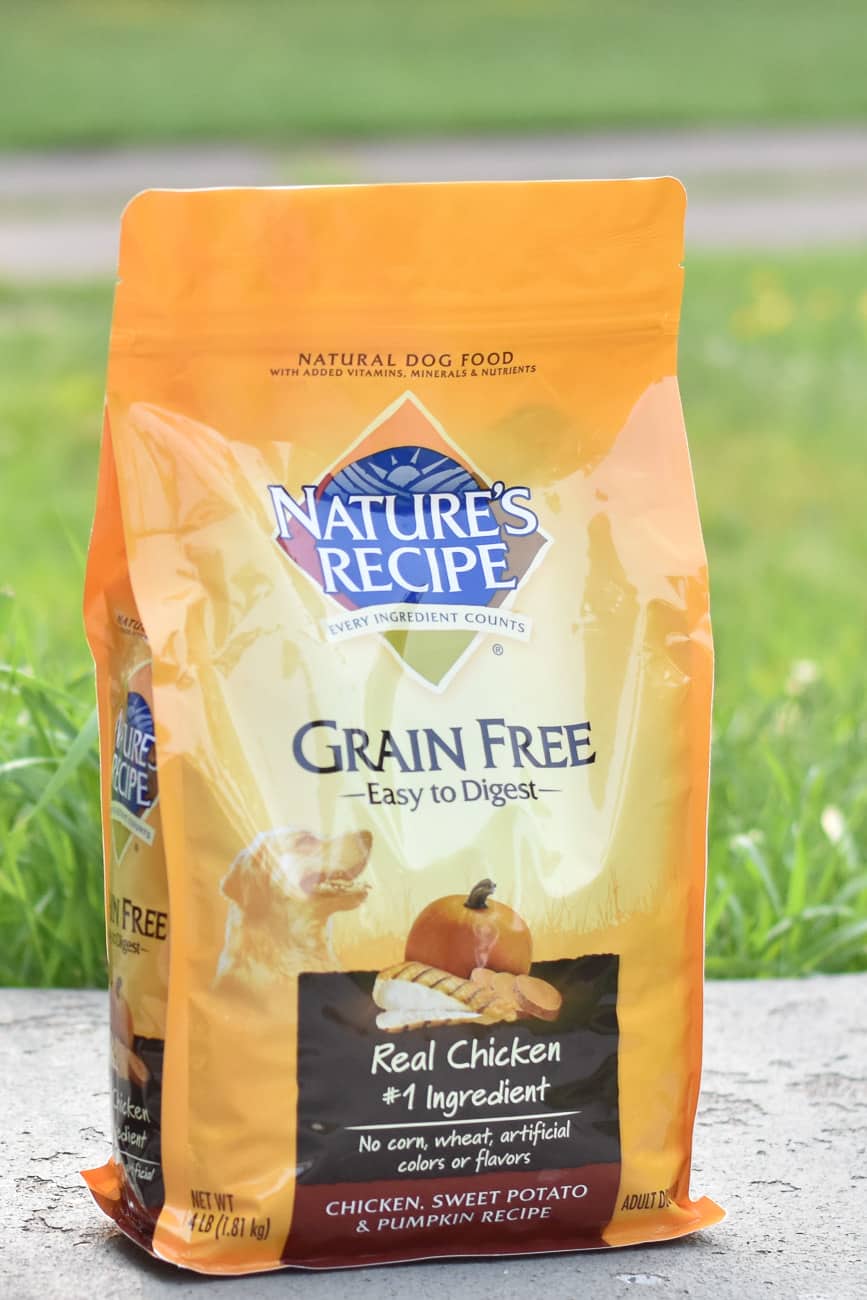 I think the thing I like best about Nature's Recipe is that it's carefully crafted with nutrient-dense carbohydrates like sweet potato and pumpkin. You might not know it when looking at her, but Jersey isn't a young pup. I want her to have great food that gives her the best nutrition possible. Nature's Recipe can do that!
One last thing to remember when enjoying family time with your dog: dogs are easy to please and almost any time with them is special. If I'm happy, my dog is happy. If the entire family is happy, Jersey is ecstatic. Making sure she's well fed and nourished on top of all that happiness means her tail just wags and wags!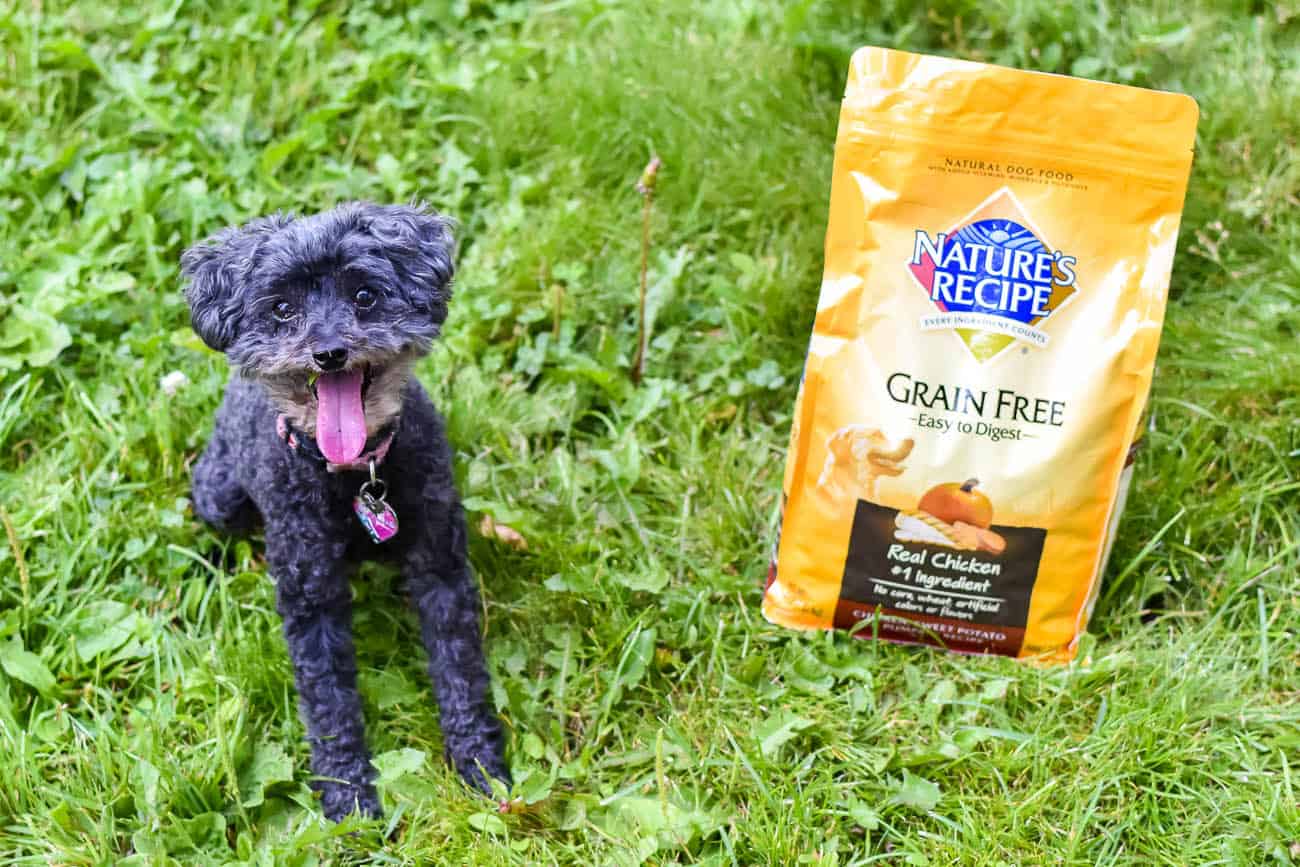 Nature's Recipe has all the good stuff to fuel the wag! What are ways you enjoy family fun with your dog?