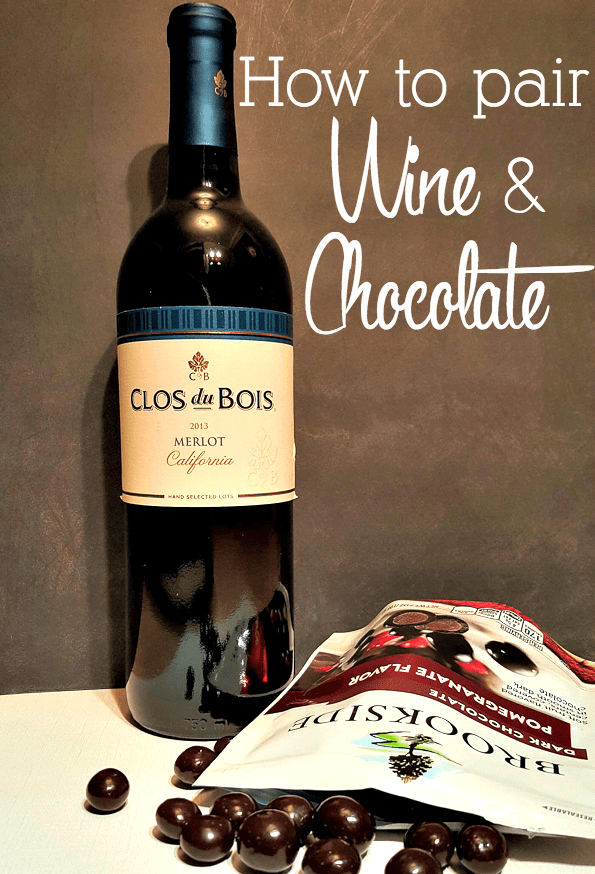 I'm not a huge chocolate person and I'm definitely not a wine connoisseur, so I've never thought about how to put those two things together.
That's not to say I don't like either one. I can assure you that I enjoy chocolate often and I like to relax with an glass of wine.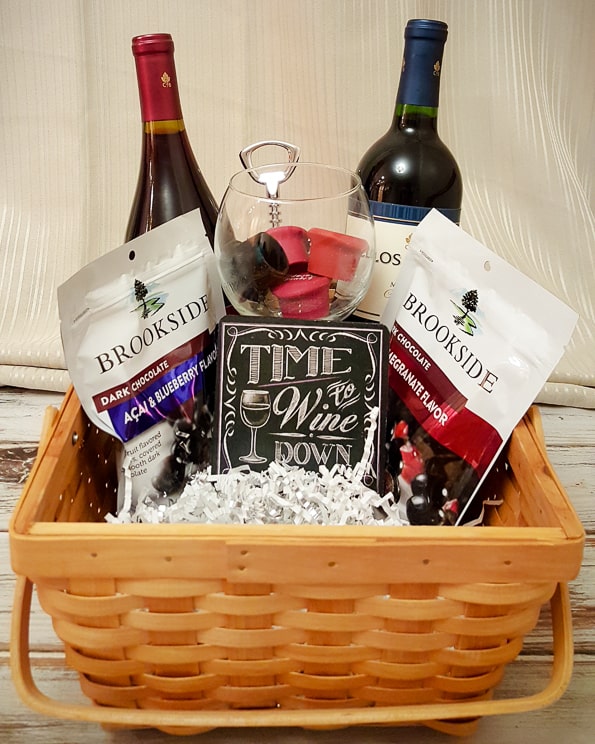 When I received a gift of wine and chocolate from my friends at Brookside, it occured to me that I have plenty of friends who also appreciate both. I decided that it would be fun to serve them wine and chocolate if I can get all of us together this holiday season.
I did some reading to learn about pairing wine and chocolate, and it turns out I'm the last person on earth to know that wine and chocolate should be intentionally paired. There's a lot of information out there!
I think almost everyone knows that a glass of wine can have a complex blend of flavors, and I learned that choccolate can be the same way. Add in the various textures of chocolate and learning about the best combinations of the two could turn into a full on hobby!
While I don't need a wine and chocolate hobby, there are some basic rules to pairings that will make it easy if I have the opportunity to do it.
How to Pair Wine and Chocolate in 5 Easy Steps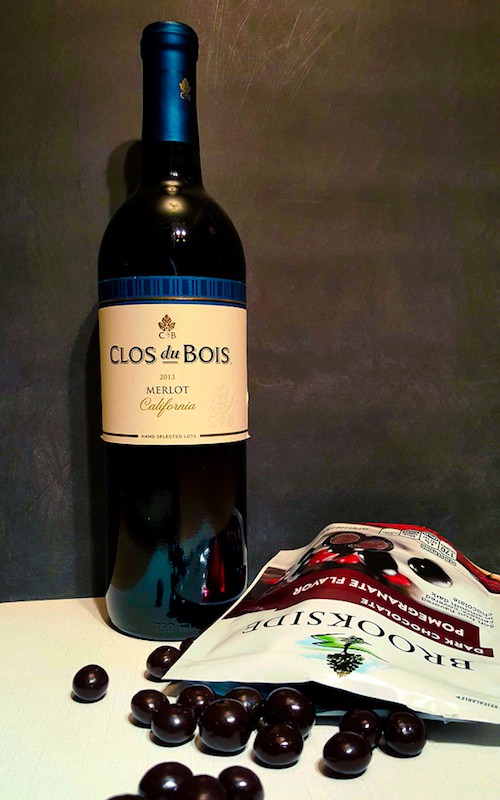 Choose wine sweeter than the chocolate you're pairing it with. Without getting into the chemistry behind it, the wine will taste bitter if the chocolate is sweeter.
Pair dark chocolate with red wine and pair lighter chocolates with whites or rose wines.
Rich, intense chocolates should be paired with full-bodied wines.
Taste from light to dark. When you're presenting the pairings to your guests, serve white chocolate and milk chocolates first. End with the darkest and most bitter chocolates. If you're following steps 1-3, you'll serve wines from white to your most full-bodied red.
Champagne goes with everything. If you can't decide the right wine to pair with a particular chocolate choose a dry champagne. It will compliment any flavor.
It goes without saying that you should use good wines and quality chocolates if you're serving wine and chocolate pairings to…anyone. Even yourself!
While it's not the time for your liquor store bargain bin wine and dollar store chocolate, you don't need to spend an arm and a leg to create intersting pairings.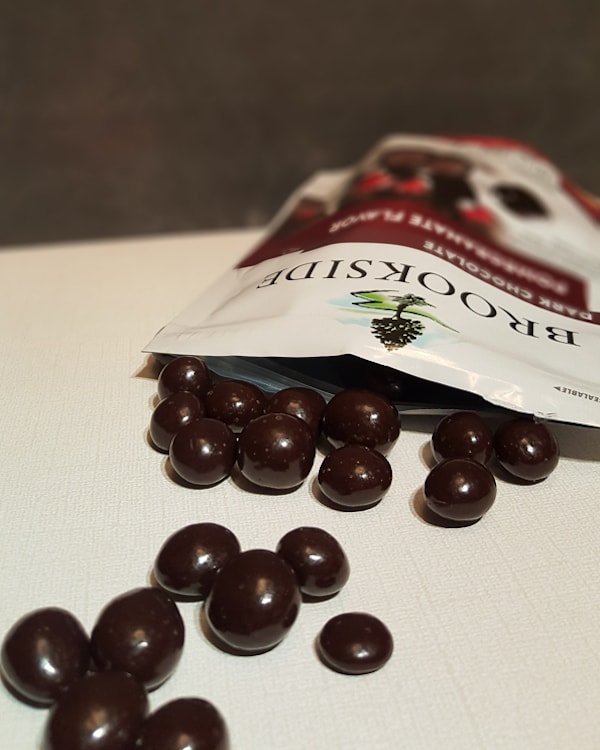 Pair Clos du Bois Pinot Noir with Brookside Pomegranate Flavor dark chocolate. The soft fruit flavored centers covered in smooth dark chocolate are a perfect compliment to the lighter red wine.
Clos du Bois Merlot can easily be paired with Brookside Dark Chocolate Acai & Blueberry Flavors. The smooth, full red wine goes hand in hand with the rich berry and dark chocolate combination.
I also urge you not to overthink this. Ask yourself, Do I like wine? Then ask yourself, Do I like chocolate? 
If you answered yes to both of those questions, just nibble on some chocolate and sip some wine. If you don't like how one tastes with the other, try a different combination. I'm positive you'll find the pairing that appeals to you!
Visit Brookside online and on Facebook and Twitter to learn more about wine and chocolate pairings.
Enter the giveaway!
Now I have a little giveaway to help you pair wine and chocolate. Here's what I'm giving away: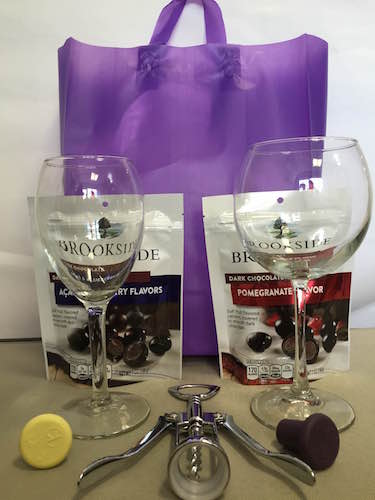 The winner will receive Brookside chocolates, red and white wine glasses, wine bottle stoppers and a winged corkscrew!
Wait for the giveaway form to load and use it to enter the giveaway.
Brookside Wine and Chocolate Gift Basket

The giveaway ends December 6, 2015. Good luck!
Disclosure: Compensation was provided by Brookside Chocolate via MomTrends Media. The opinions expressed herein are those of the author and are not indicative of the opinions of Brookside or Momtrends Media.