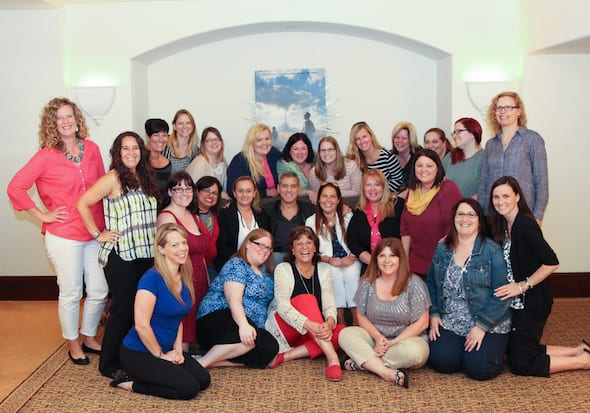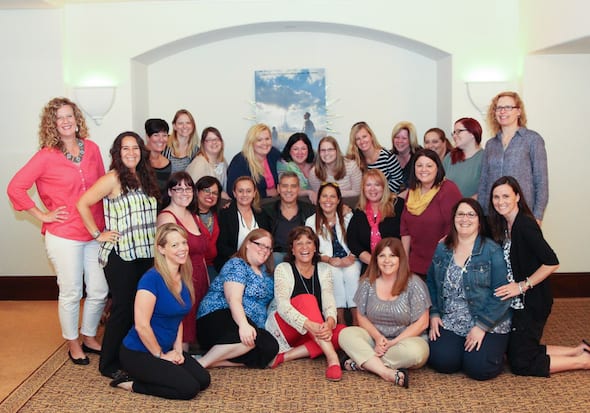 Photo credit: Louise Bishop, momstart.com
Less than a week ago I had the absolute pleasure of sitting down with George Clooney and talking with him about his role in Disney's Tomorrowland, his views of the future, his thoughts on social change and so much more.
I had anticipated learning a lot about his time on the set, his feelings on his costars and his takeaways from Tomorrowland. While I definitely heard all about those things, I was blown away by how much I learned about George himself.
The interview made me an even bigger fan than I already was, and it made me feel like I had a rare glimpse at his true personality.
I've been lucky enough to interview some really exciting celebrities over the past few years, and I can honestly say that George Clooney is the only interview where I was actually weak-kneed and shaking with nerves as he walked in the room.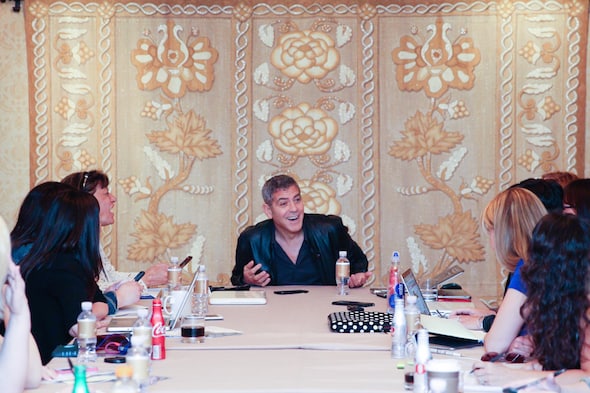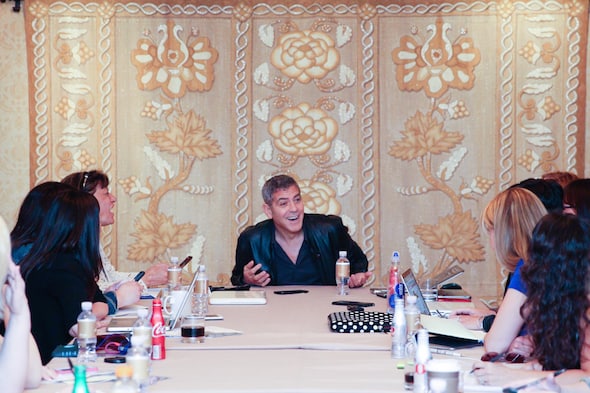 But it took all of 15 seconds for him to exclaim his surprise at seeing all 25 of us, make a few jokes and start asking our group about being "mommy bloggers." It seems crazy now, but one man managed to put 25 others at ease!
What drew you to Tomorrowland? 
First, I wanted to work with Brad Bird [Tomorrowland director]. I think he doesn't make bad films, and I just love the films he makes.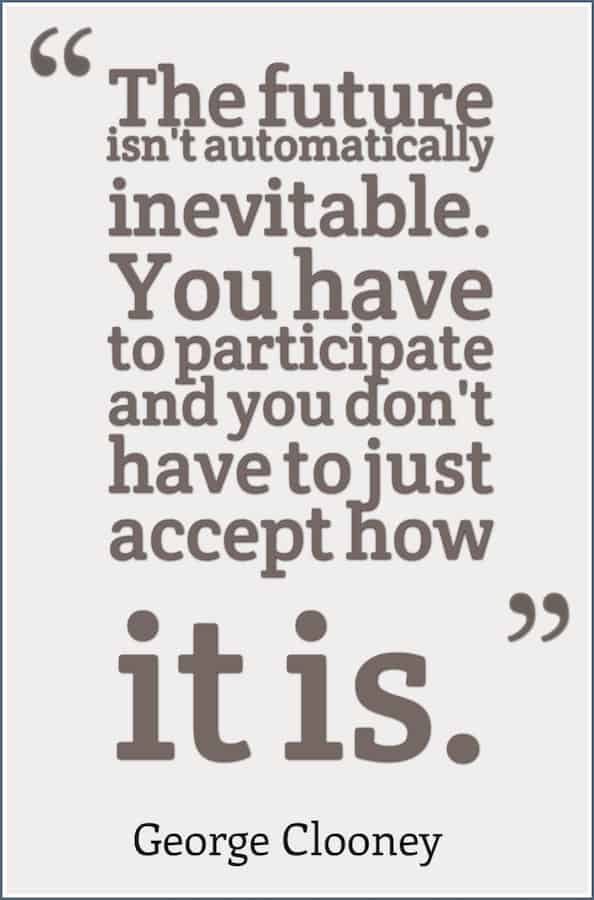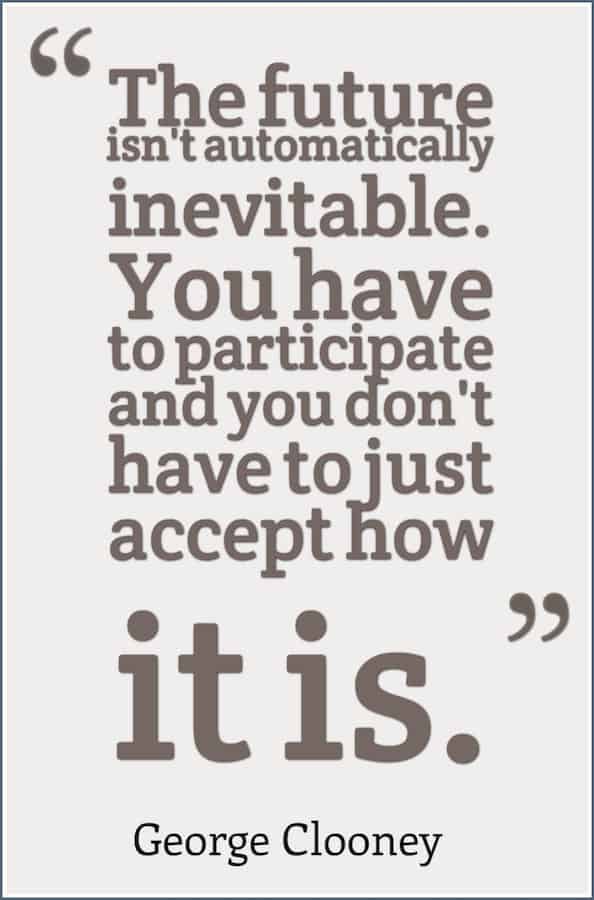 When I read the screenplay I thought, We are inundated with bad news in our lives. You turn on the television, and it hurts. 
What I loved was the idea in the script that said, the future isn't automatically inevitable. You have to participate and you don't have to just accept how it is. 
I was born in the early 60's, and I grew up in the era where the individual actually had effect. The Civil Rights movement, the Vietnam movement, the Women's Rights movement. I was raised where you could affect the future, and you didn't have to just accept it. 
I really loved the idea that we're not just necessarily doomed. [I loved the idea] that there's something you can do about it if you pay attention and if you work hard.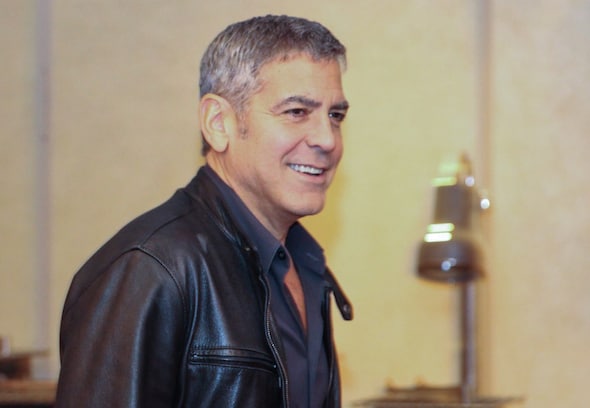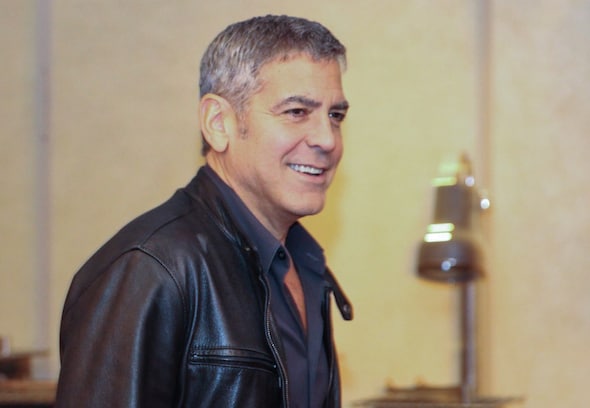 Was it fun or difficult to be working with all the harnesses and contraptions?
I've done it a few times and I'm never particularly in love with it. But the thing about being an actor is you really don't ever have to grow up. I'm still playing make-believe. I'm 54 and I'm still playing make-believe! 
So when they put you in a contraption and say "Now you're going to fly." I'm still a 12 year old and I go, "Really, am I going to fly from here to there?!? Oh, yeah. Let's go!" 
I've always found that part to be magical. I just wished the jet pack really worked!
When I was growing up, it was the Space Race. You were eating space food and drinking Tang. I really thought by now we'd be riding around in Jetson cars. So when  I saw the jet pack I just wanted that thing to work. But no such luck.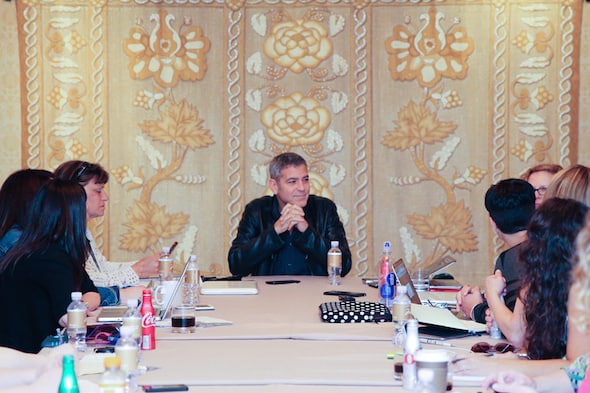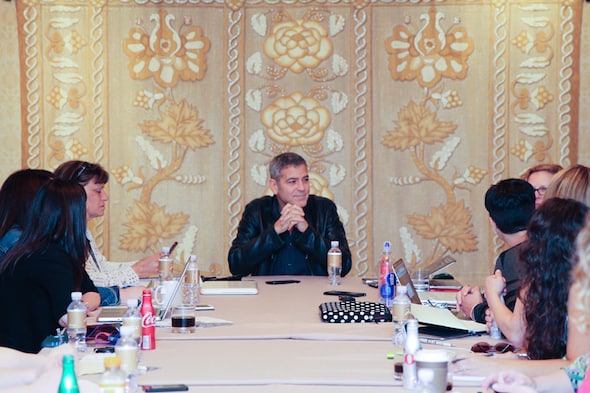 What was your favorite scene in Tomorrowland? 
Let me start off by explaining how I came to this part. 
Brad [Bird] and Damon [Lindelof] called me and said, "We've written a part for you in a movie." I was like, "Wow. That's amazing!" I'd been trying to work with Brad for a long time. 
They sent me the script and the description of me is: 55 year old angry, bitter guy. I'm like, "Thanks guys. Thank you so much."
But what I loved about it was that through the entire film, he just a grump. I loved when Britt [Robinson]'s character first comes to the  house. So we had fun shooting all that stuff in the farm house.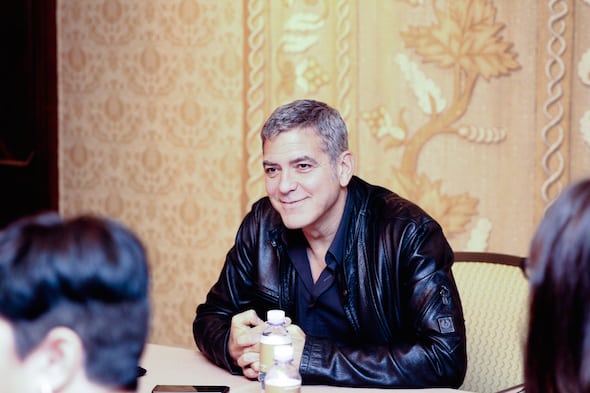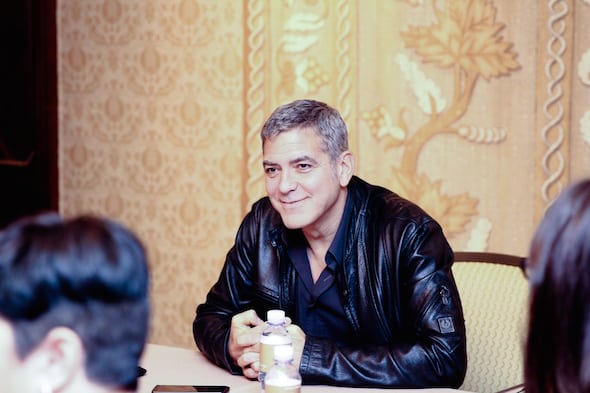 What would the message of this movie be to inspire teenagers? 
The truth of the matter is, the future is yours and the future is yours to decide what it will be.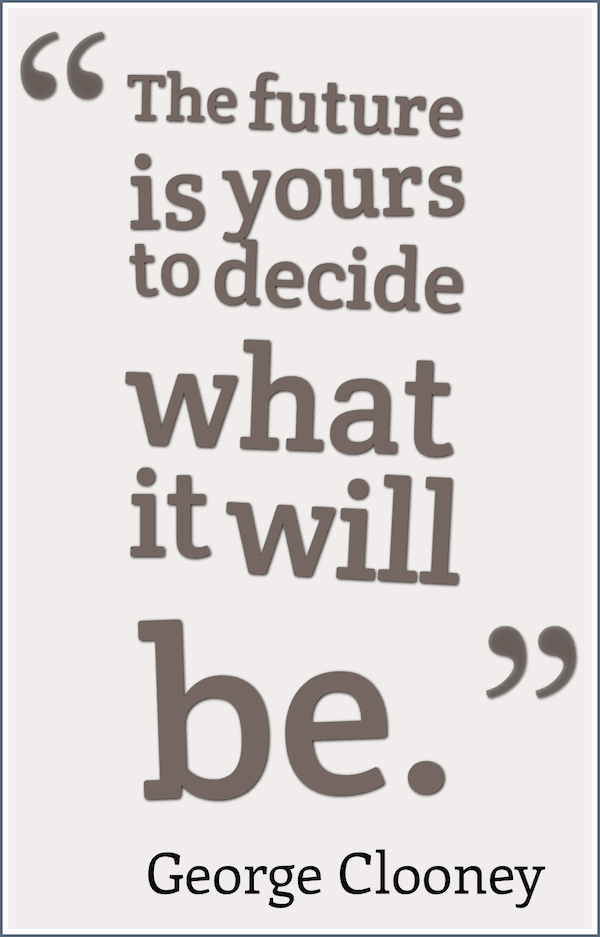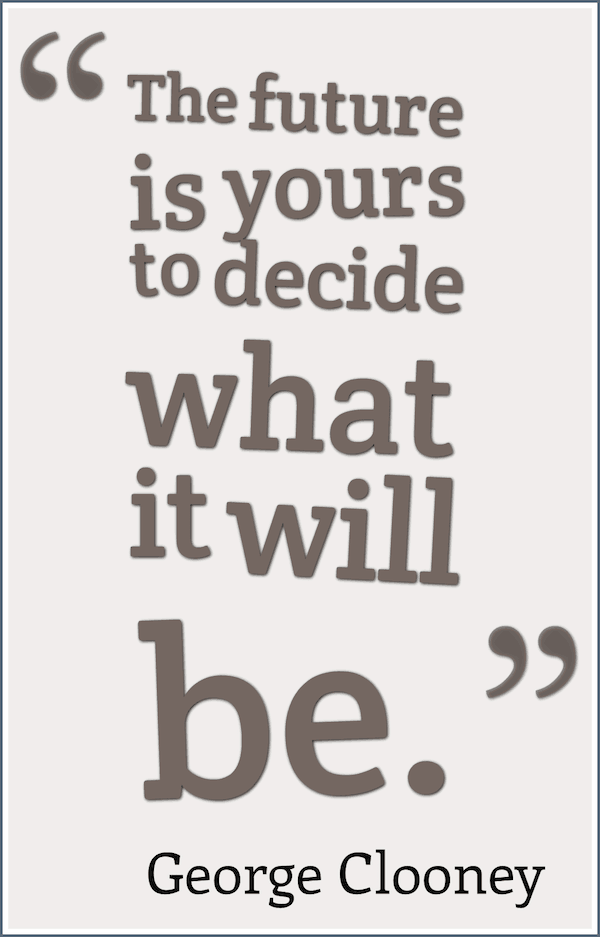 As you look at the world, and you see how tragic it can feel. It always has been that way. It wasn't particularly great in 1968 either. There were assassinations and wars and there was civil unrest and riots, but we weren't as inundated with it. there was always still a hopefulness that the future was still going to be all right. 
I feel as if we have to get to the point where we all understand that the individual is not helpless. 
Since I've become successful, I understand that I have a voice. That I can amplify things. So I can make Darfur louder or there are things I can do to try to affect change. 
But when I was 10, my parents taught me (and their parents taught them), that your voice has to matter. Even if two people hear you, those two people may change. 
I feel as if there's a world where we have to constantly remind not just young people, but ourselves, that we're not just stuck here. 
I also think we have to find a way to put news back in perspective. I think part of the responsibility of news in general is not just to report on it, but to put it in perspective. 
My father was an anchorman in Cincinnati, Ohio. When he was covering a story about some guys at Fountain Square who were all fired up. They were saying horrible things, and [my dad] had to cover the story. 
So he goes out and, in the camera, it looks awful. Then they went upstairs to the tallest building in Cincinnati and they filmed down on the park with these seven little tiny people in a town of 400,000. They're just yelling and being jerks. 
In a town that otherwise is functioning perfectly and people are getting along and working together, you realized [the seven guys] meant absolutely nothing.
I feel that we're losing perspective of the things that are going on in our world. We think it's nothing but apocalyptic stuff, and I don't believe that necessarily is true. 
There's an awful lot of good and it's hard to report good because it doesn't sell. I think along the way, it would be nice to remind ourselves that there's an awful lot of good being done, too.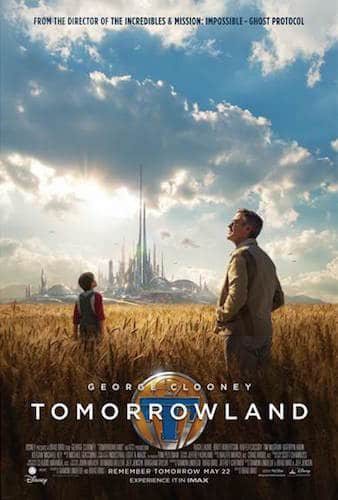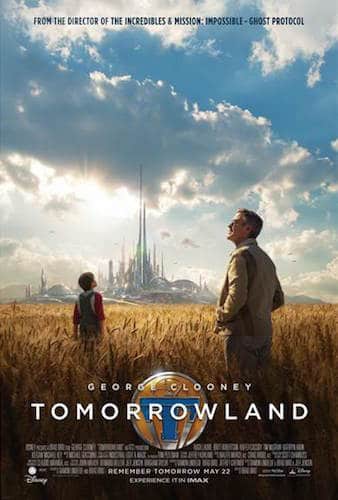 My interview with George Clooney left me even more excited about Tomorrowland!
Tomorrowland starring George Clooney opens in theaters everywhere on May 22, 2015: 
Check out the newest Tomorrowland trailer here:
Visit the official Tomorrowland site and follow the movie news on these social media channels: 
All photos taken by Louise Bishop of Momstart.com. 
Disclosure: Disney flew me to Los Angeles to participate in this press junket and other events related to the promotion of Tomorrowland.