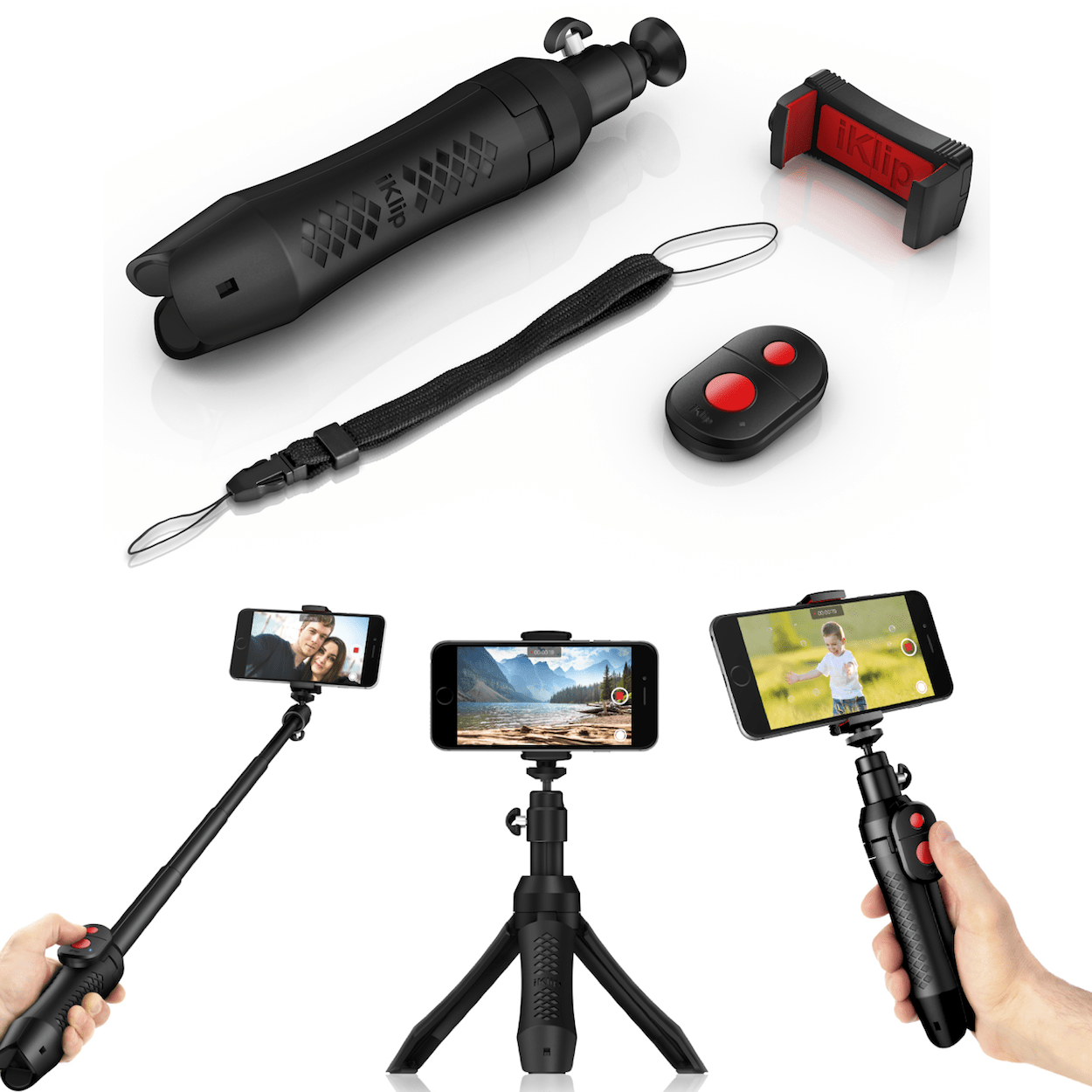 The iKlip Grip Pro is a great gift for the amateur or professional phone photographer, selfie taker, video maker, or gadget lover!
iKlip Grip Pro is the large-grip, compact multifunctional iPhone and camera stand with an integrated detachable Bluetooth shutter control that's really 4 accessories in one!
It's a super secure tabletop tripod, a large-grip video handle, a monopod handle and a standard tripod adapter.

iKlip Grip Pro can securely hold any iPhone with or without a case, and features a standard mounting system for connecting small mobile video cameras like GoPro®, compact digital cameras and stand-mount audio field recorders.

iKlip Grip Pro features a large, ergonomic handle that expands into a sturdy tripod, an integrated locking extension pole that extends up to 2 feet for getting those "above the crowd" shots and selfies, plus a detachable Bluetooth shutter control for remote shooting.
Shop for the iKlip Grip Pro today!