When you see those unused iPods or unwatched DVDs and Blu-Rays lying around the house, what do you think of? Whatever it is, it most likely isn't dollar signs – but it should be.
NextWorth is an online service that takes your old devices like cell phones, calculators, game consoles and movies and gives you money in return. It's not limited to outdated items either. In fact, you'll earn even more for newer stuff, giving you the chance to upgrade. For example, if you have your eye on the new iPhone 5, or are thinking of upgrading to a Kindle Fire, you can trade in any current gadget for a great price, helping subsidize the cost of the new toy. Values will change based on the market, but right now you can get $140 for a 16GB iPhone 4.
The process is really simple. Visit NextWorth and type in the device you'd like to trade in. You'll need to answer a couple of yes or no questions about its condition – does it turn on? Is it scratched? – after that, you'll instantly see a quote for the amount NextWorth will pay you for that item.
Speaking of payment, you have the choice of having funds transferred directly to your PayPal account, or receiving a Target gift card or check mailed to your home. Now through November 16, you can also use the Nextworth promotion code BabySaver when you check out on NextWorth.com to earn an extra 5% bonus value.
After accepting the offered value, you have 21 days before you have to send in your device, and NextWorth provides a free shipping label to use. They will evaluate your item once it's received to make sure it's in the condition you claim, and then you receive your payment.
If trading in online feels a little impersonal to you, NextWorth also offers its trade-in service at various retailers nationwide, like Target! This gives you the chance to speak with someone directly, and get your payment instantly. Just hand over your device(s) and you'll know the value right away – they will even tell you what issues affect the price. Find the store nearest you to get started.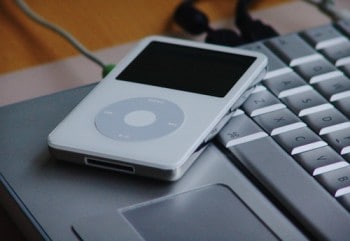 As the holidays approach, it's time to start clearing out the old and earning money for the new. You can trade in any of the following through NextWorth and Target: iPhones, iPods, iPads, smartphones, cellphones, MP3 players, tablets, point and shoot cameras, digital SLR cameras, e-readers, game consoles, GPS devices, laptops, movies, video games and calculators.
Now we know what you'll think of the next time you see old DVDs, games and gadgets lying around – cha-ching!
Don't forget to use Nextworth.com promo code BabySaver to get a 5% bonus on trade-in value!