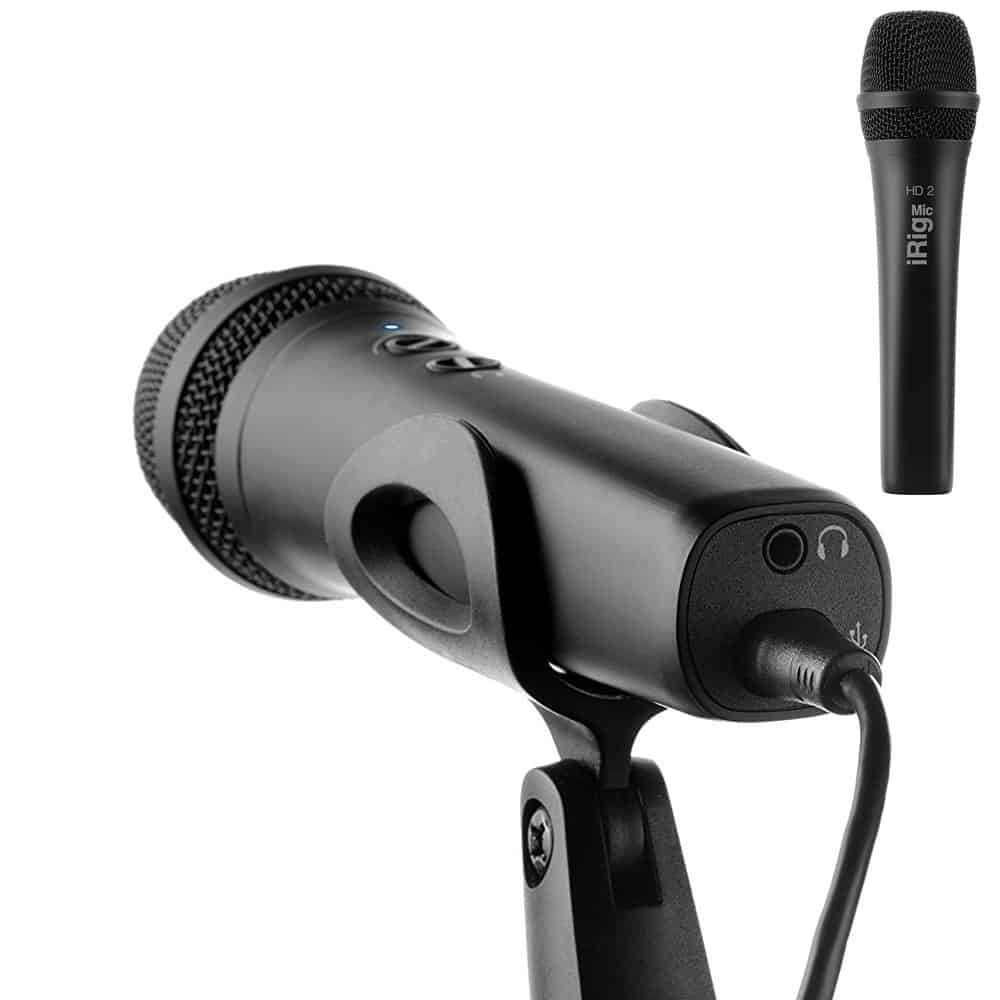 The iRig Mic HD 2 microphone is an amazing gift for anyone who loves making videos, recording audio, or just loves gadgets!
The iRig Mic HD 2 is the sequel to IK's successful rig Mic HD and is designed to put all the power of high-resolution sound into your hands, so you can easily create exceptional professional content anywhere you go on any device.

Featuring high-quality 24-bit converters with sample rates up to 96kHz, a low noise preamp, a high quality, gold-sputtered electret condenser capsule and an onboard dedicated headphone output with volume control for direct monitoring, irig Mic HD 2 offers unmatched quality and versatility at the most affordable price. It also comes with all the cables, accessories and software you need!

Equally at home on stage, in the studio, in a living room, on the street or at a conference, rig Mic HD 2 is the only microphone of its kind to offer a portable, ergonomic handheld form factor and represents the ideal solution for a wide range of applications including recording speech, vocals, acoustic instruments, guitar amps and more.
Shop for the iRig Mic HD 2 microphone today!