JustFab Boots for $10!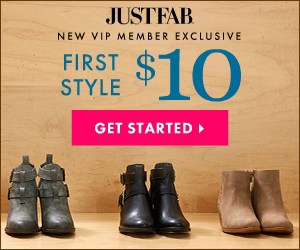 If you are looking for some new boots for the winter, be sure to check out the JustFab boot sale and get your first pair for only $10 (reg $39.95)!
There are so many great styles to choose from, you'll have no problem picking out the pair you just have to have!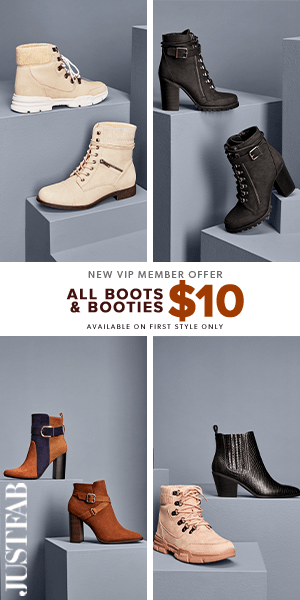 Shipping is FREE with JustFab, so you'll just pay $10 for your first pair of shoes or boots shipped to your door! And if you don't like them, return them for FREE as well!
February 2020 update: First, the boots I reviewed below are still in excellent shape, after nearly three full years! I never expected my $10 boots to last this long.
Since then, I've bought two more pairs of boots from Just Fab and the quality remains excellent. Here's a picture of the newest pair in my collection: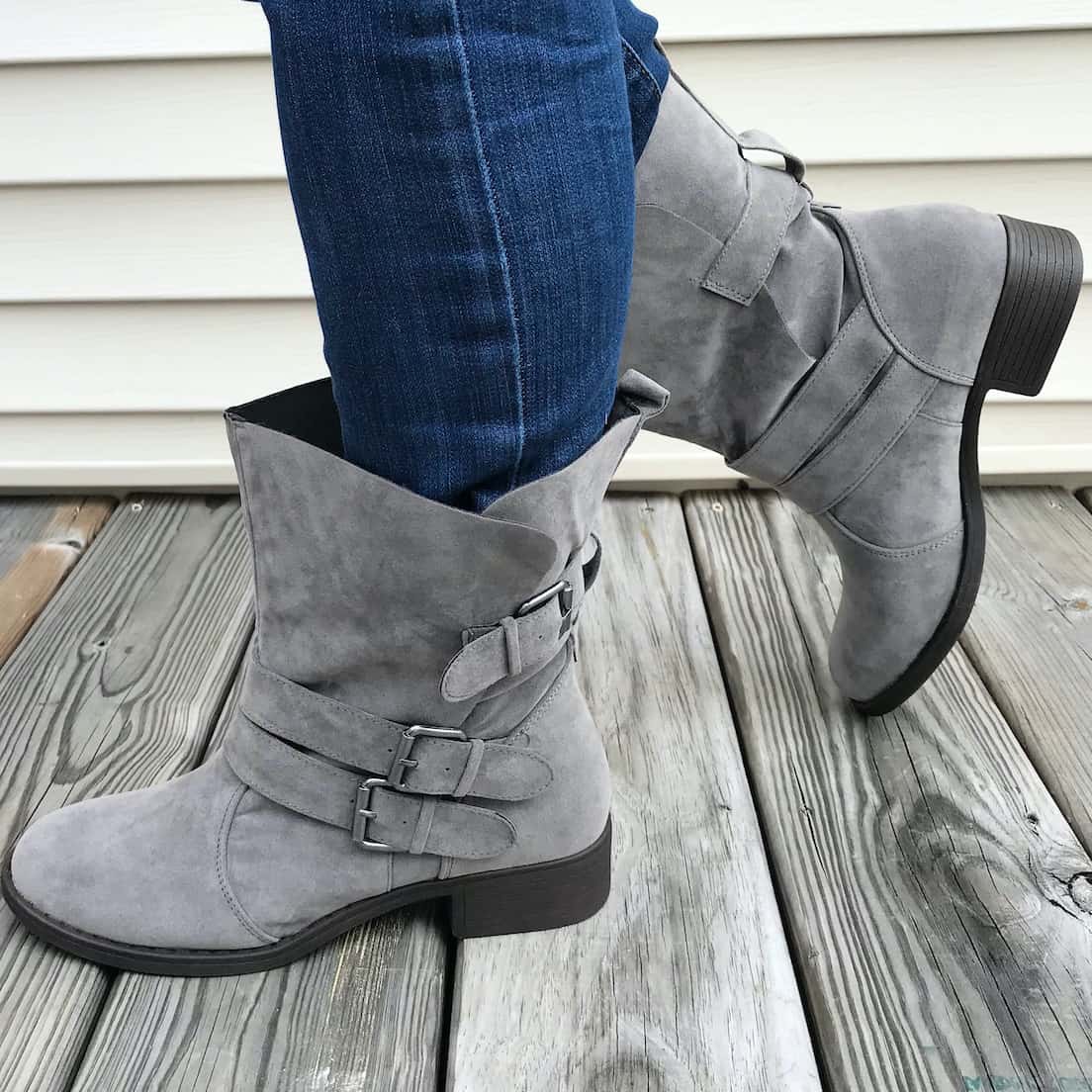 If you're here looking for JustFab reviews, look no further!
I've bought boots and shoes from Just Fab several times and I've been super happy with both style and quality every single time. Keep reading to see more about the whole experience.
Buying JustFab Boots: The Experience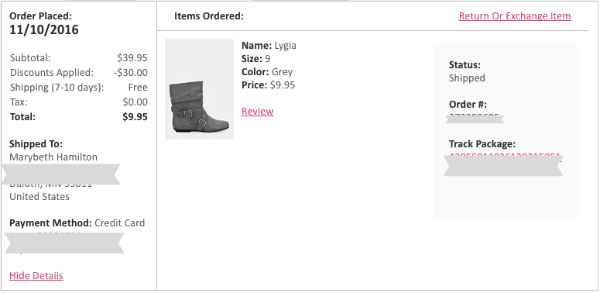 I just ordered my first pair of boots for $10 from JustFab and it was a great shopping experience! You can see from my receipt that my JustFab $10 boots were indeed $10 (actually they're $9.95!). Shipping was free, too!
You need to take a 2 minute "style quiz" before you can look at the full selection, but the advertisement is 100% true: you can get your first pair of shoes or boots for $10 with free shipping! Of course, you can also get JustFab boots $10, too!
Your quiz answers also won't lock you into shopping for a particular style of shoes and boots and the first pair of shoes for $10 offer will still be there when you're done. The quiz is only for suggestions. You'll be able to shop everything JustFab offers after you complete the quiz.
My First JustFab Boots $10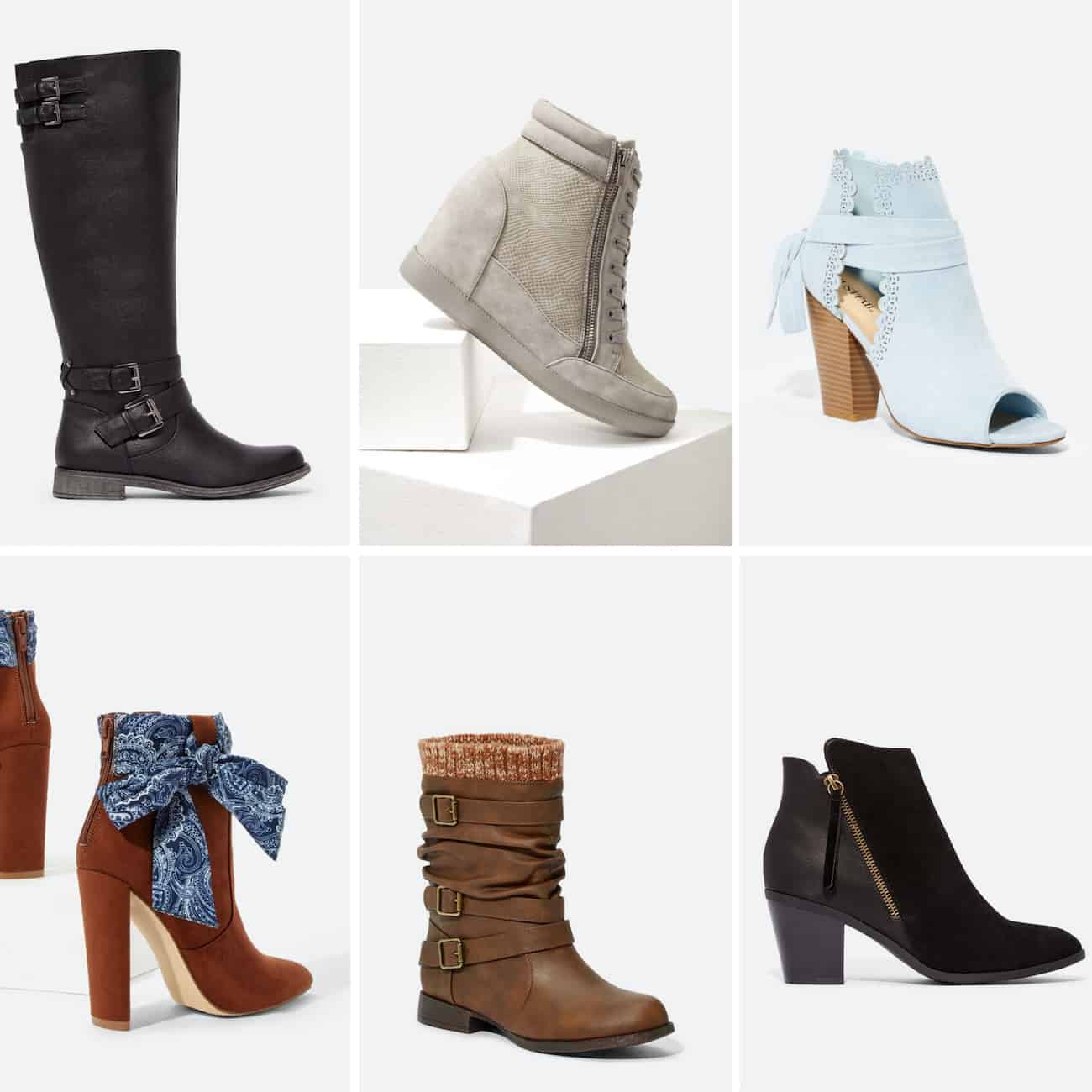 I was looking only at boots and I was seriously impressed with the huge variety of styles and colors that JustFab has. The above image shows some of my current favorites.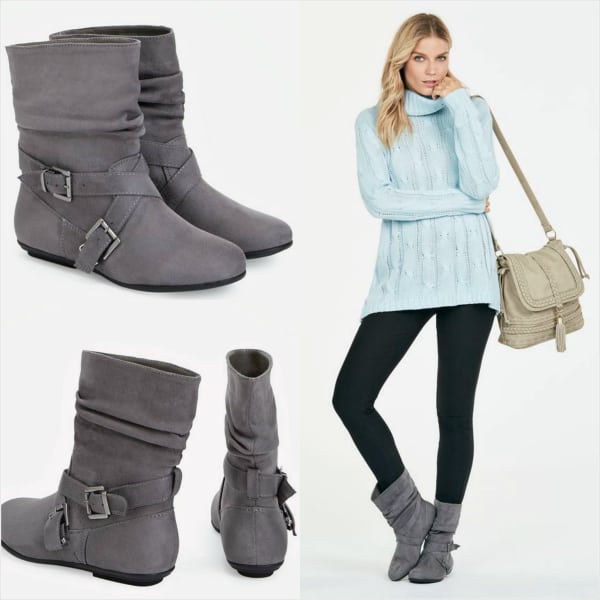 I'm a bit obsessed with leggings right now and I really wanted a cute pair of flat booties to wear comfortably with loose sweaters and fitted pants. The Lygia style looked cute, had fun buckles for a little detail and had great reviews.
I love that you can exchange or return any order for free, too. If I don't like my boots, I'll just try one of the other styles of booties I had my eye on 🙂
My JustFab order should arrive on Friday, and I'll definitely update all of you with a picture of what my JustFab $10 first pair of boots looks like in person!
Check out the JustFab sale and get your first pair of boots or shoes for only $10 (reg $39.95)!
JustFab Boots Review
Update: My Just Fab boots arrived and I'm in love! Here's a pic: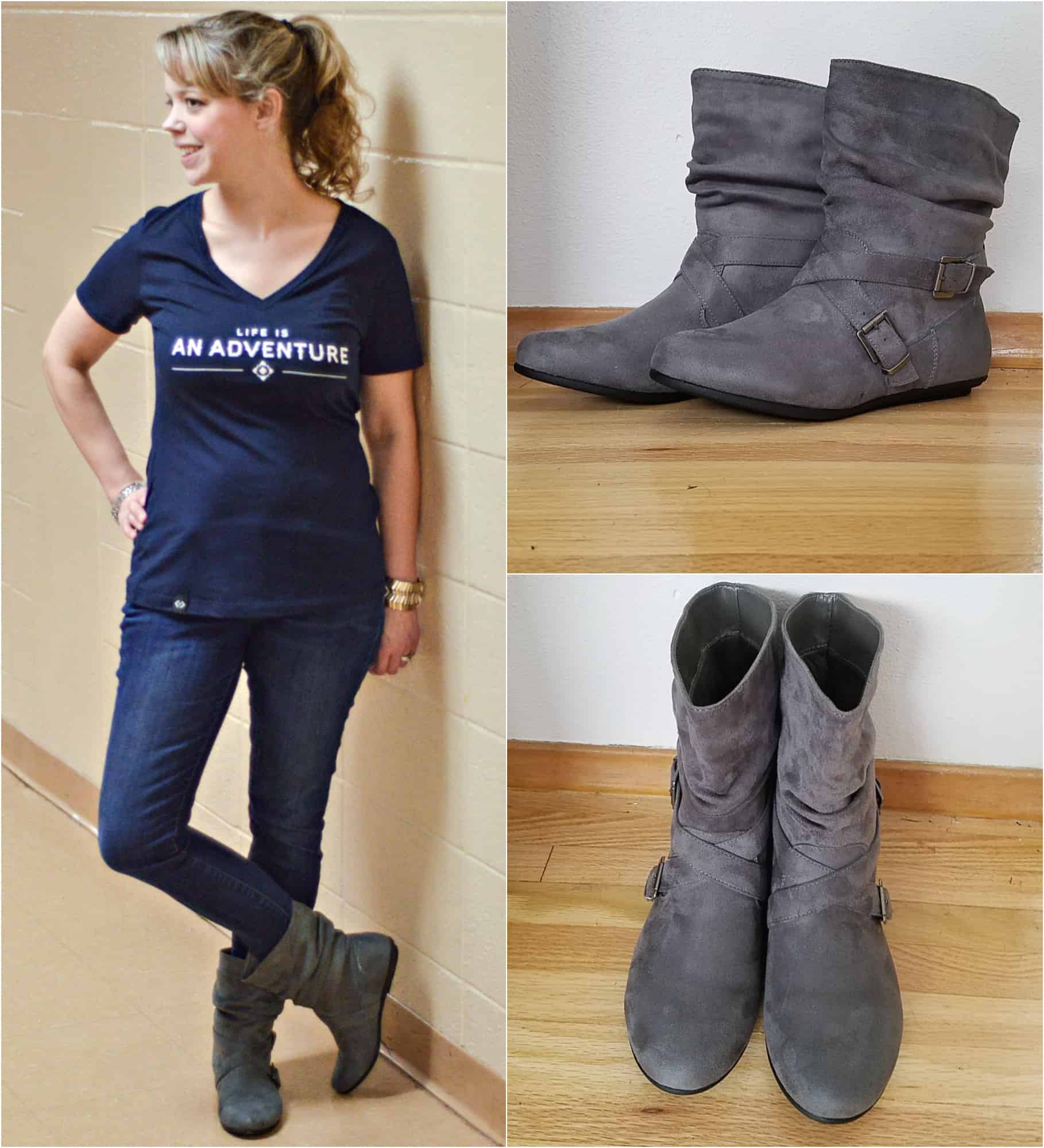 They're cute and comfortable and perfect for the season. I'm loving them!
JustFab Boots: How they fit:
I'm a pretty consistent size 9 when it comes to shoes. I really didn't have any reason to order up or down a size, so I ordered my JustFab boots in the size I was most comfortable in.
As it turns out, these JustFab boots fit perfectly true to size. You can see from looking at them that they're low, slouchy and loose at the top, so there should be no worries about wide calves or pulling them up.
The boots I ordered are also flat and as exactly as wide as they look in the pictures. They're super comfortable and I'd order more in the same size if I placed another order.
JustFab Boots Review: Shipping
Shipping for my JustFab boots took one full week after I placed my order. I was satisfied with this, as they had quoted 7-1o business days for delivery. I had also received the shipment tracking number by email a few days after my order was placed, so I knew when to expect my new boots to arrive.
JustFab Boots: Style and Construction
I have to say, the boots received looked exactly like they did on the Just Fab website, and I'm insanely happy with them!
To be completely honest, I was expecting a soft, comfortable flat boot, not a high-end model that would l0ok at home in the Nordstrom shoe department. That's exactly what I got. For a total price of $9.95 JustFab definitely exceeded my expectations!
Shop now! Get your JustFab boots for $10!