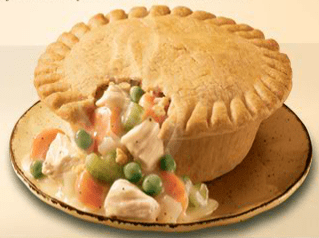 I'm a Minnesota Mom blogger, which means we're in the middle of our long winter season. It's actually been unseasonably warm for much of winter so far, but those of you who live in warm climates might cringe to hear that a "warm" winter temperature in Minnesota is 30 degrees!
I'm not a lover of cold weather, but there are certain things I look forward to when the thermometer starts dropping. Wool sweaters, tall boots and scarves top my list, but I also get excited to turn my oven on feel free to spend afternoons baking bread, cookies and anything else I can think of for my family to enjoy!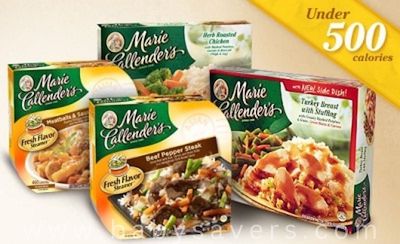 My husband is also Minnesota-born and bred, and he's really into the hearty comfort foods that many of us enjoy throughout the winter months. Give him a meaty dish complete with a warm, rich sauce and he's a happy man! Since I'm more into lighter fare, I sometimes have to go out of my way to remember my husband's favorite meals.
I've tried satisfying my husband's cravings in previous years by buying him a few individual servings of cheaper frozen pot pies, but he confessed that they weren't exactly what he wanted. Since then, I'm pretty sure he's given up hope of having pot pie at home!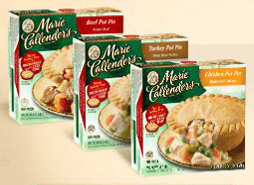 Thanks to the lovely folks at The Motherhood, we were able to try out Marie Callender's pot pies, which I have to say are a complete departure from the pot pies I've had in the past! First, there's the variety. Marie Callender's makes the following:
Chicken Pot Pie
Turkey Pot Pie
Beef Pot Pie
Creamy Mushroom Chicken Pot Pie
Creamy Parmesan Chicken Pot Pie
Honey Roasted Chicken Pot Pie
Cheesy Chicken Pot Pie
Did you see that there's a parmesan pot pie and a cheesy chicken variety, too! Two new pot pies with cheese were enough to get me excited to go to the grocery store and pick out a few for us to try!
I really wanted to get both of the pot pies with cheese, but my store was sold out of the Cheesy Chicken variety. Instead, I came home with the Honey Roasted Chicken and Creamy Parmesan Pot Pies.
They were priced at $2.59 each. When I showed them to my husband, his eyes lit up and he asked if we could have them the next night for dinner!
I don't think I've ever felt excitement for pot pie before, but I was really excited to try out these new varieties. We were not disappointed!
My husband loves almost anything with honey, and he thought that the Honey Roasted Chicken in the pot pie had tons of flavor without being overly sweet.
I was thrilled with the tangy flavors in the Creamy Parmesan Chicken pot pie. We're still working on developing my kids tastes for foods with sauces, so they weren't exactly loving either type, but I have to say that it also wasn't a dinnertime mutiny like I've experienced in the past 🙂
Another great thing about Marie Callender's pot pies is that they're made with no preservatives, eliminating unnecessary chemicals from this food. It's pretty rare to find frozen, packaged foods without those additives, so no preservatives makes me extra-happy!
I was worried that the portion wouldn't be enough to satisfy my husband, but he said he was definitely full after eating his pot pie. I shared mine with my toddlers (along with fruit, cheese and a variety of other foods to make them happy!) and I was also satisfied after just part of the pie.
I wanted to make sure that the crust cooked up crispy, so I baked them in our oven. They are, however, microwavable and can be ready in just minutes. They also come with a microwave-safe "crisping" tray to make the crust toasted and flaky. I'd definitely use the microwave cooking instructions instead of the oven if I needed to produce a great-tasting and satisfying meal on the fly!
Marie Callender's meals are available in grocery stores nationwide. Product lines include Complete Meals, One-Dish Entrées, Fresh Flavor Steamers, Fresh Mixers, Multi-serve Bakes, Pot Pies, small Fruit Pies and Dessert Pies & Cobblers.

If you'd rather make your own dish from scratch, this chicken pot pie with puff pastry looks amazing!
I wrote this review while participating in a campaign by The Motherhood on behalf of Marie Callender's Meals and received payment to thank me for taking the time to participate.