I've written about Kiwi Crate in the past. They offer a crate of creative projects shipped to your home to have ready-to-go crafty projects for little ones!
Kiwi Crates include tried and true crafts, and the crates are created to encourage child development in creativity, discovering, communicating and fine motor skills.
Kiwi Crate offers single boxes or monthly subscription boxes where you can order up a year's worth of boxes to be delivered monthly.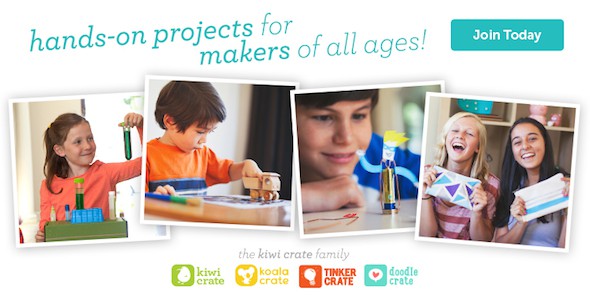 Right now you can save $10 on any Kiwi Crate subscription* and get FREE shipping when you use Kiwicrate.com promo code NOVEMBER10. That's 50% off the first box's regular price of $20, and a great deal for all the supplies a little one needs for his or her craft projects!
Kiwi Crate has been around for several years, and they make an excellent tried and true holiday gift. Even better, they're supposed to be shipped and shipping is FREE, so a Kiwi Crate gift for a faraway loved one is easy!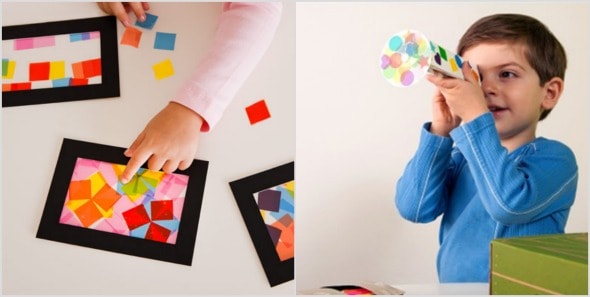 Here's how to get your Kiwi Crate for just $14 with FREE shipping:
Click on the BUY link near the top of the page
Select Monthly Subscription and click on the JOIN MONTHLY link
Select Monthly Subscription from the dropdown menu at the top of the page
Enter details about the recipient, including name and birthday.
Enter Kiwicrate.com promo code NOVEMBER10 in the box on the right side of the page and click Apply.
Click the green Proceed to Checkout button and finalize your order.
*This offer is only valid if you sign up for a subscription package, but there's absolutely no commitment or prepayment necessary! If you only want to order the single box, just visit Your Account on Kiwicrate.com and follow the instructions to fully cancel your account.