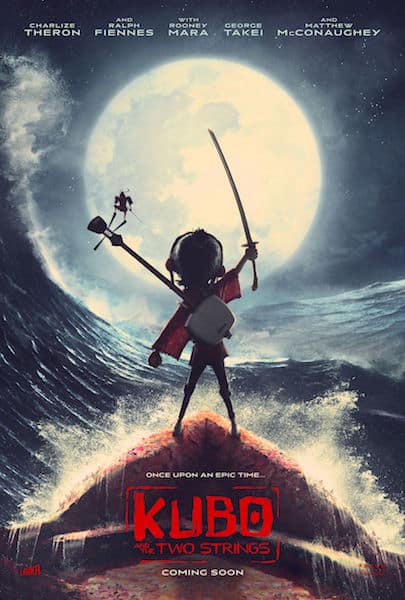 I'm so excited to finally be able to discuss an incredible experience I had at the beginning of June.  I was flown out to Portland, Oregon, to represent Marybeth and Babysavers.com on a Kubo and the Two Strings press trip.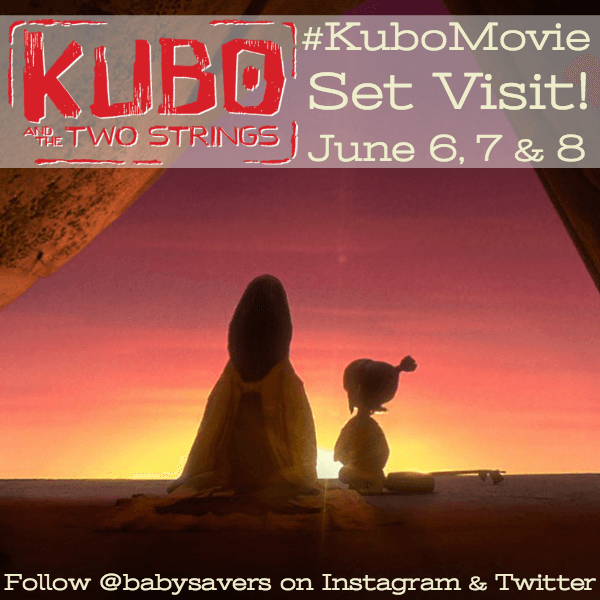 I stayed in the gorgeous Hotel Monaco (within walking distance to Voodoo Doughnuts – YUM!), and toured LAIKA with a small group of bloggers. We saw some incredible behind the scenes stuff that went into the making of the upcoming film Kubo and the Two Strings.  I never knew so much went into a movie like that.  It is truly incredible!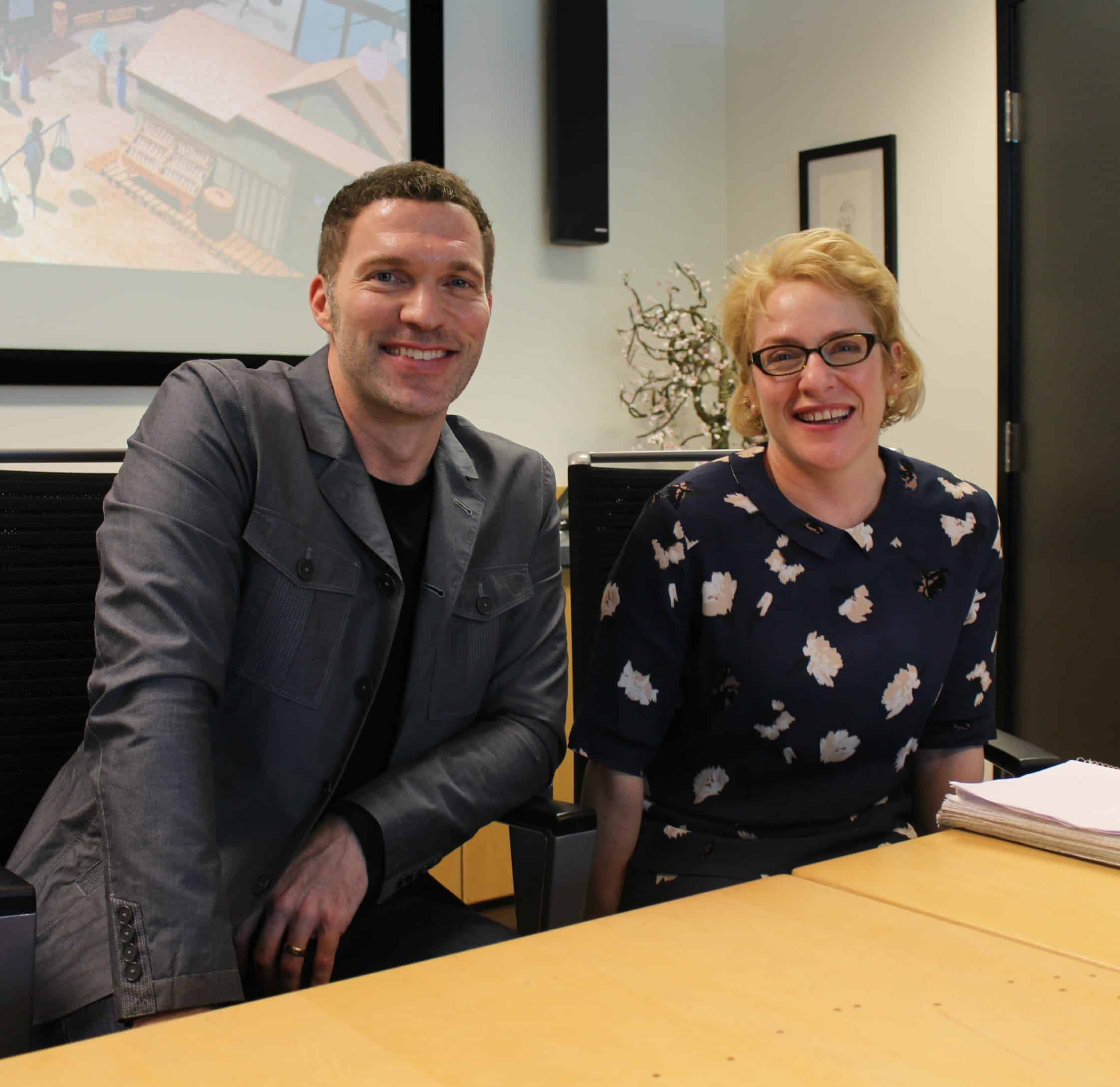 One of the highlights of the trip was a Q&A session with Travis Knight and Arianne Sutner.  Travis is the CEO of LAIKA and also serves the roles of Director and Animator.  Arianne is the Producer/Head of Production and both were so genuinely excited about Kubo and the Two Strings that it spread throughout the entire room.
It was obvious just from their body language and facial expressions that they are both very proud of this film and the work that the entire crew at LAIKA has done on this movie.
LAIKA is a stop-motion studio and Kubo and the Two Strings is a stop-motion animated film.
There are literally a lot of moving parts when you're making a stop-motion film and it is crucial that all of the departments communicate and are on the same page.  A lot of time and effort goes into making a movie like this.
In fact, Arianne told us that she personally had worked on Kubo and the Two Strings for FIVE YEARS, and that animators spent 23 months shooting the movie, working with a tight script and detailed storyboards to avoid re-shoots.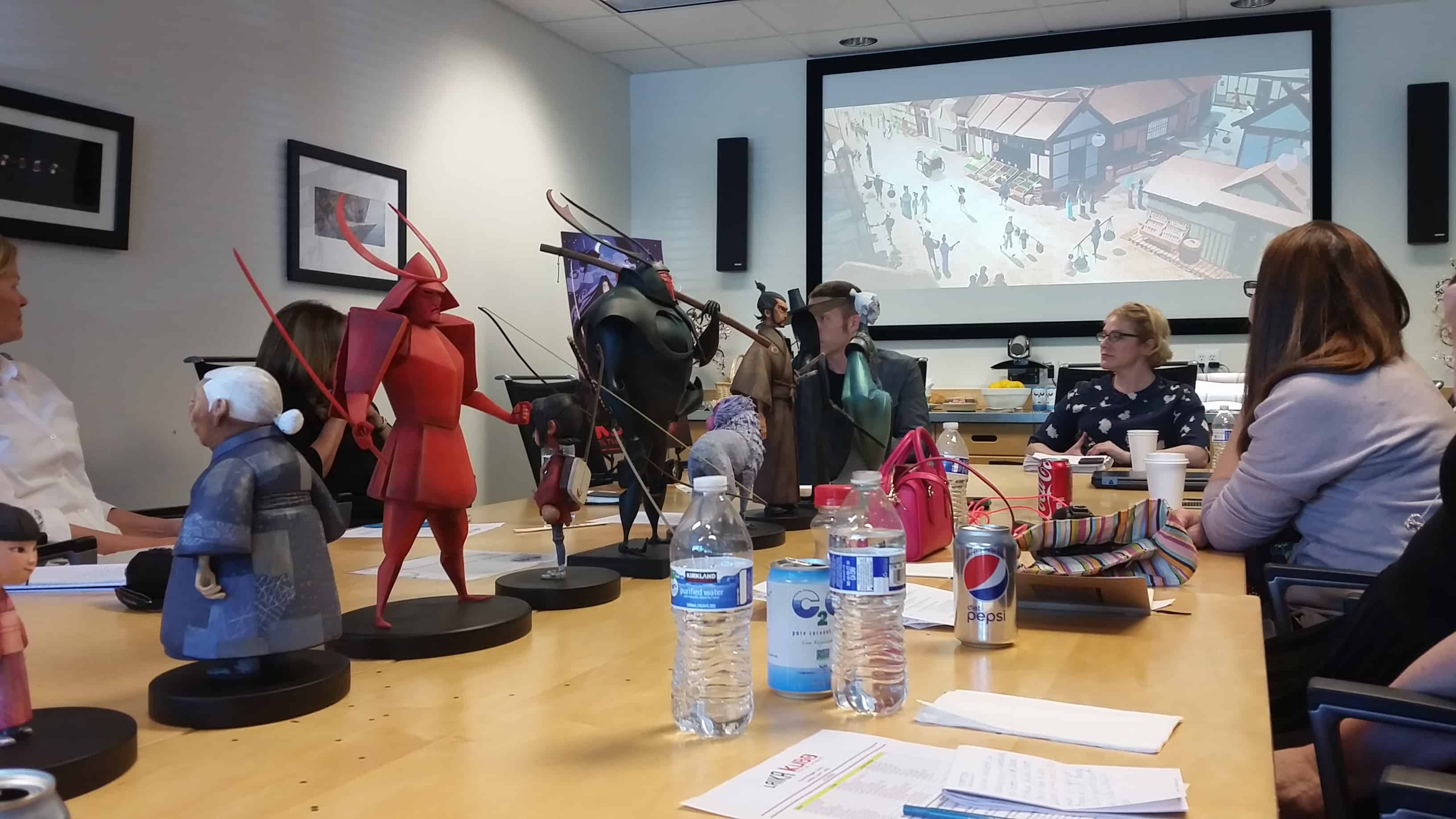 LAIKA has put out several popular movies that you may have seen, such as The Boxtrolls, ParaNorman, and Coraline, but Travis said that he is the more proud of Kubo and the Two Strings than any other film he has ever worked on.
Knight went on to describe Kubo as being a "Fantasy Epic," a white-knuckle thrill ride with a human element that will move you.  He recognizes that the best stories get us to empathize and leave the theaters feeling something.
Stop-motion films are pretty dense.  There are lots of details and lots to take in.  Travis has a lot of experience with this type of animating, which he describes as "acting through a doll."
He gave us a little insight into the life of an animator, saying they sometimes spend weeks rehearsing for one scene. They do camera blocking, go over ideas with the director, and then shoot at 24 frames per second so that they can get 4 to 5 seconds of usable footage per week.
Travis says, if they're doing their job right, the audience won't even think about how much went into the movie they're watching!
Kubo and the Two Strings arrives in theaters on August 19, 2016.  Keep checking back here for more details, including lots of behind-the-scene photos from the set visit to LAIKA and mind-blowing facts on how the movie was made!
About Kubo and the Two Strings:

An epic action-adventure set in a fantastical Japan from acclaimed animation studio LAIKA.

Clever, kindhearted Kubo (voiced by Art Parkinson of Game of Thrones) ekes out a humble living, telling stories to the people of his seaside town including Hosato (George Takei), Akihiro (Cary-Hiroyuki Tagawa), and Kameyo (Academy Award nominee Brenda Vaccaro).

But his relatively quiet existence is shattered when he accidentally summons a spirit from his past which storms down from the heavens to enforce an age-old vendetta.

Now on the run, Kubo joins forces with Monkey (Academy Award winner Charlize Theron) and Beetle (Academy Award winner Matthew McConaughey), and sets out on a thrilling quest to save his family and solve the mystery of his fallen father, the greatest samurai warrior the world has ever known.

With the help of his shamisen, a magical musical instrument, Kubo must battle gods and monsters, including the vengeful Moon King (Academy Award nominee Ralph Fiennes) and the evil twin Sisters (Academy Award nominee Rooney Mara), to unlock the secret of his legacy, reunite his family, and fulfill his heroic destiny.
Find out where Kubo and the Two Strings will be showing at a theater near you!

Disclosure: Travel and most expenses were covered to faciliate the trip to LAIKA and learn more about Kubo And The Two Strings.  All opinions are my own.