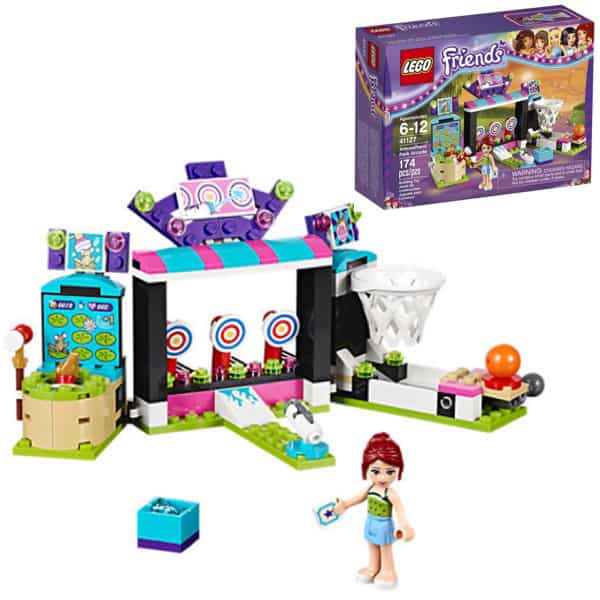 The LEGO Friends Amusement Park Arcade is an excellent gift for ages 6 and up!
Hand in your ticket, take your aim and play all day at the LEGO® Friends Amusement Park Arcade.
First push the lever to shoot the basketball into the hoop. Push the trigger on the water gun to shoot the projectile and knock down the 3 targets. Then take the mallet and try to whack the frog right down.
Includes a Mia mini-doll figure in a summer outfit.
Features 3 classic fun fair arcade games with special functions: a basketball hoop with lever launch, 3 targets that can be knocked over using the water projectile gun with trigger function, and a whackable frog that pops down and back up when hit with a mallet.
Accessory elements include an Amusement Park ticket, basketball and a mallet.
Push the lever to shoot the basketball into the net.
Take aim and push the trigger to launch the water gun projectiles and knock over the targets.
Use the mallet to whack the frog down as fast as it appears.
This set offers an age-appropriate building experience for ages 6-12.
Buy the LEGO Friends Amusement Park Arcade now!