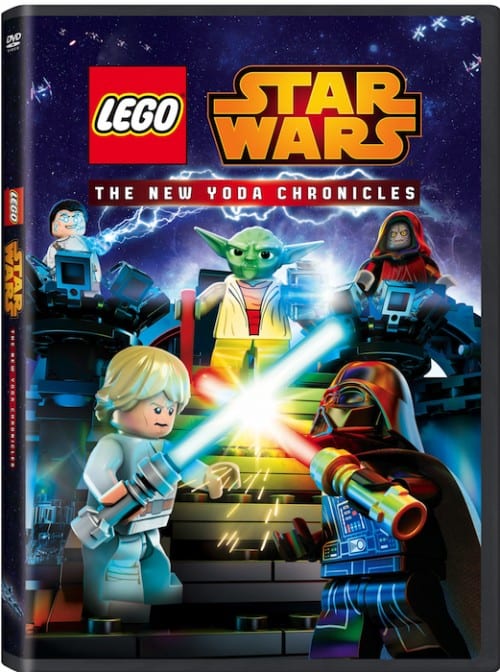 My son has been crazy about LEGOs for several years now. Plus, he's a 7 year-old kid, so there's no denying his love for Star Wars.
I recently had a huge Duh! moment when I realized he hadn't seen the two come together on DVD!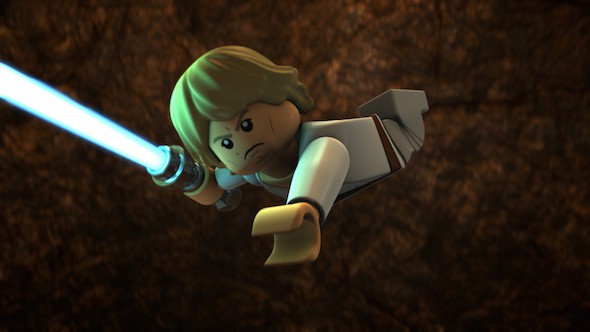 About LEGO Star Wars: The New Yoda Chronicles

Your favorite Star Wars heroes are back with four complete episodes (plus a bonus alternate ending!) that unleash the lighter side of the Force.

After headstrong Luke nearly delivers the good guys into Palpatine's clutches, Master Yoda and the ghost of Obi-Wan Kenobi unearth the Holocrons – last remnants of the secrets of the Jedi – to further Luke's training.

But Darth Vader also seeks the Holocrons, and he'll stop at nothing to get to them first! Meanwhile, courageous superclone Jek-14, a Force-sensitive clone, comes out of retirement to help bolster the Rebels. 

Share all the action-packed thrills of these interlocking, intergalactic adventures in LEGO® STAR WARS: The New Yoda Chronicles!
Note that one line, The lighter side of the force. I was surprised to find myself parked on the couch alongside Haiden and Piper and laughing harder at this DVD than I ever thought I would!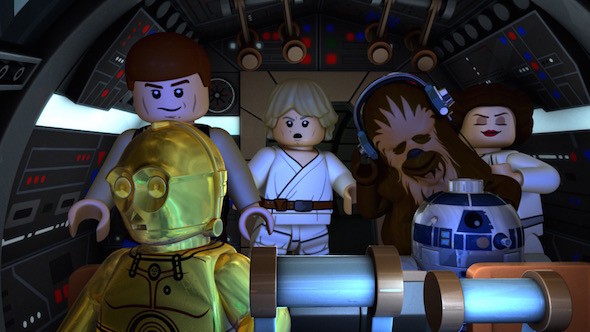 The characters in this LEGO Star Wars DVD are cute–adorable, really–and their innocent jokes and lines are close to the opposite of what I'd expect from a Star Wars movie. I think I enjoyed it that much more because of it!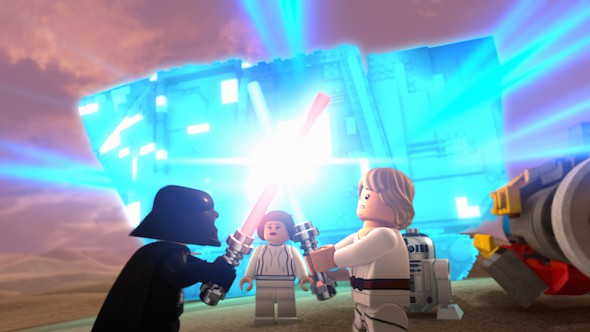 The other thing I like about the LEGO take on Star Wars is that it's decidedly not scary.
My daughter tends to scare easily when it comes to movies and television, but she hates to miss out on something her brother loves. This DVD the perfect way for Piper to enjoy Star Wars with Haiden!
Check out the Let's Get Outta Here clip from LEGO Star Wars: The New Yoda Chronicles:
LEGO Star Wars: The New Yoda Chronicles has a suggested price of $20, but it's currently on sale for just $11.98. That's 40% off the list price and it's eligible for free shipping!
Check out LEGO Star Wars: The New Yoda Chronicles on DVD now!