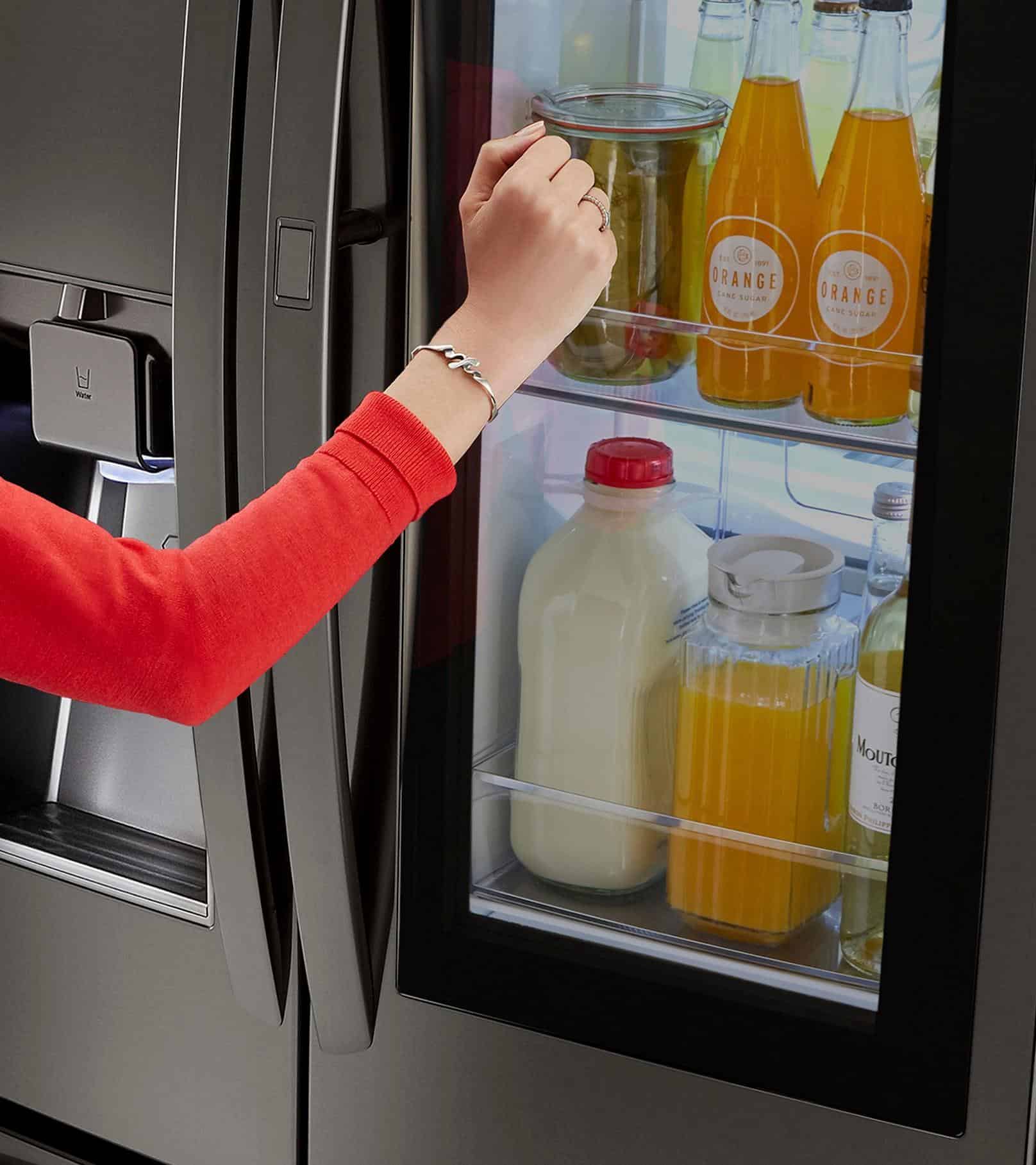 It's been several years since I've had to shop for appliances. If you're in the same position as I am, you're going to be shocked at all the new features you'll find in the kitchen.
This sounds like a funny statement, but I'm not joking: If you're into tech, it's a really exciting time for kitchen appliances!
What's even better is that the most interesting products with the best features are often the most modern and the most stylish. Personally, kitchen design is just as important to me as high-performance appliances. My goal is to find the best products that meet my needs in both categories.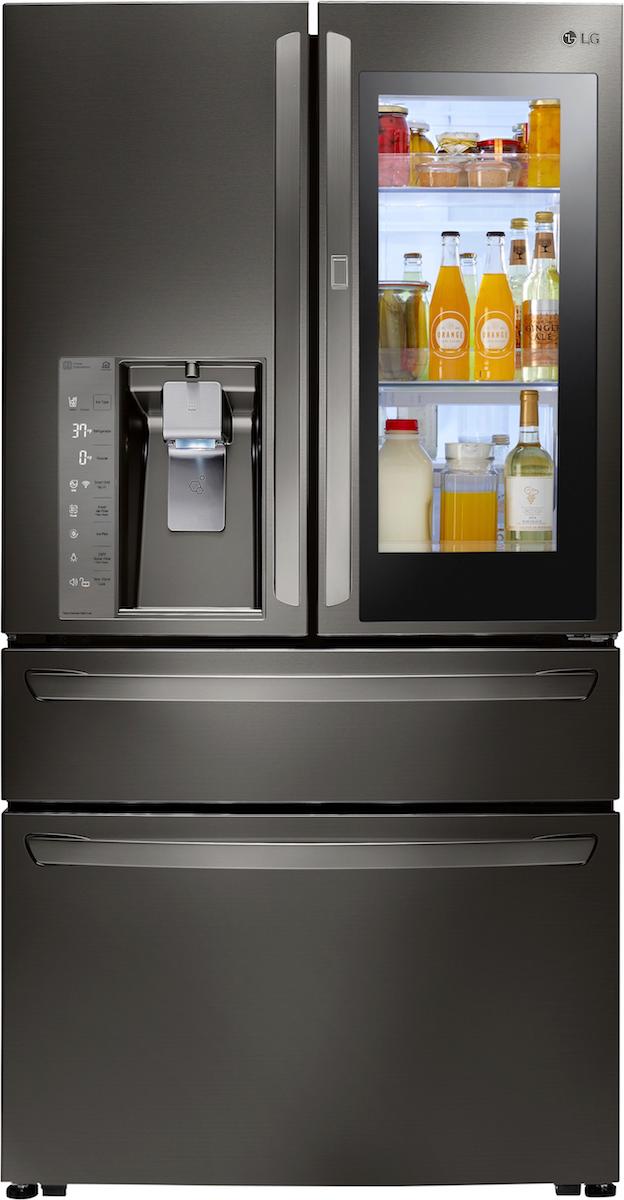 LG's InstaView™ Door-in-Door® refrigerator is definitely an  appliance that fits what I'm looking for in both style and features. I've come up with a list of the top five reasons to check out the LG InstaView Door-in-Door refrigerator.
5 Reasons to Check out the LG InstaView Door-in-Door refrigerator:
1. The closed-door view: The LG InstaView's "knock twice" feature lights up the contents of your refrigerator, allowing you to see inside without letting cold air out.
2. The door-in-door feature: The interior design has a door-in-door feature that helps you place the most popular items in front at the most accessible position.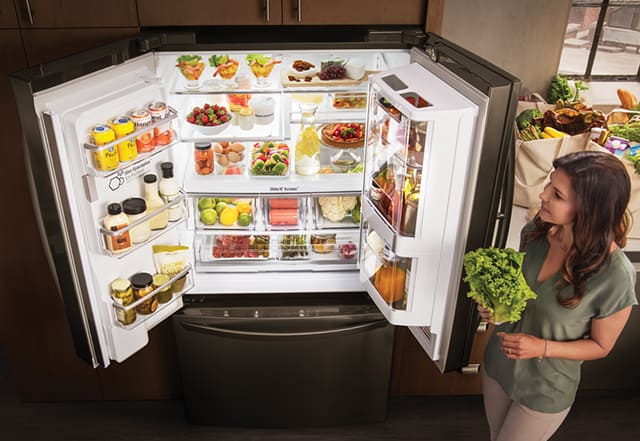 3. The Coldsaver Panel: The ColdSaver™ Panel reduces cold air loss to extend the freshness of food.
4. Energy efficiency: In addition to meeting or exceeding energy regulations and standards, the LG InstaView refrigerator saves even more on utility bills by reducing time spent choosing items with the door open.
5. Distinctive style: The LG InstaView's sleek design, tinted glass panel and fingerprint-resistant finish all contribute to a unique look that's on trend with the best kitchen designs.
Interested in learning more about the LG InstaView Door-in-Door refrigerator? Check out the product page at bestbuy.com. You can even order your own online with free delivery!
You can also see the LG InstaView Door-in-Door refrigerator in person at a Best Buy store near you!