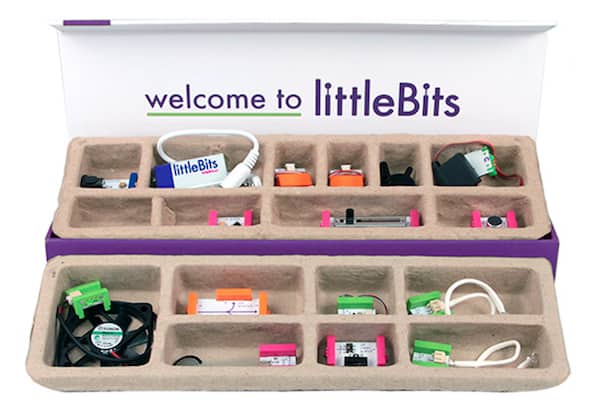 Check out my LittleBits unboxing and video review of the Little Bits Premium Kit!
About the LittleBits Premium Kit:
Kids have the ability to invent anything with the LittleBits Premium Kit. More robust than the LittleBits Base Kit, it unlocks powerful interactions with bits like the servo and vibration motors. It's perfect for makers who want a deeper introduction into creating and inventing with littleBits sets.
Both kids and adults can learn the basic principles of electronics and engineering, explore STEM and STEM principles, develop the foundations of critical thinking, and just have fun with whirring, buzzing, whilring creations.
LittleBits believes that they're in the position to create the next generation of problem-solvers. In order to do that, they're positioning parents to intervene and direct kids to problem-solving early. The time to form the building blocks of the future is now, and we can empower everyone to be an inventor.