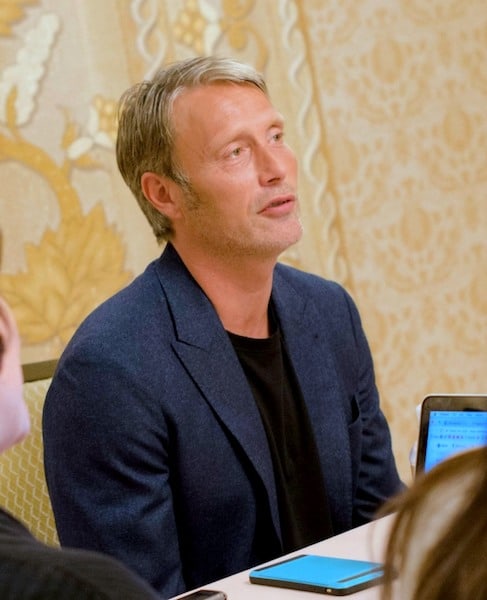 Mads Mikkelsen has had an impressive career, and it's only getting better!
From playing the title character on TV's Hannibal to a long list of other roles, a quick glance at his history shows that he has experience playing the villain.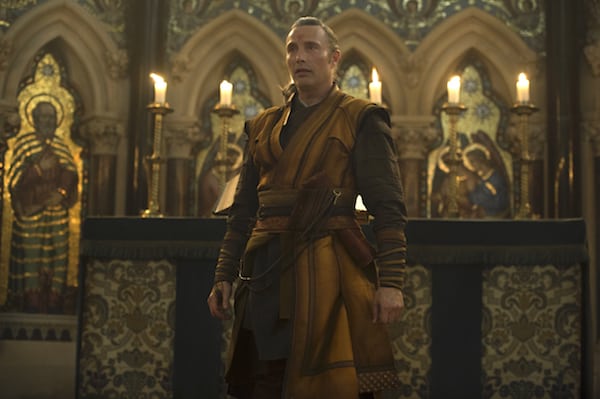 That doesn't change in Marvel's Doctor Strange, where he plays yet another bad guy, Kaecilius, in Marvel's Doctor Strange. Here's what he had to say about it.
Do you feel as if you're being typecast as a villain due to your phenomenal performance in Hannibal?
I am to a degree [in the US], but if the alternative is to work, I'll take the villain. Luckily I do a lot of different things back home in europe, so I'm not starving in the sense of "Why am I always the villain?" 
If it's this kind of villain, I'll take it any day. 
How do you tap into being a villain?
It's obviously in the script somewhere, and you lean into the script.
For me, the script is the most important tool. From there I'll develop the character with the director.  
Is there anyone in particular who has influenced you in your villainous roles?
I'm not comparing myself at all, but some of my favorite actors have been playing villains as well. Christopher Walken is a hero of mine. I think he has the ability to make the bad guys likable.
Some great actors can do that. The Joker is a fantastic example. We love to hate him, you know. 
Do you prefer the villain or the superhero?
I'll take the villain. In terms of playing characters, I think that any good hero or any good villain has to be interesting; has to have both sides of the coin. I think that's what Marvel always does.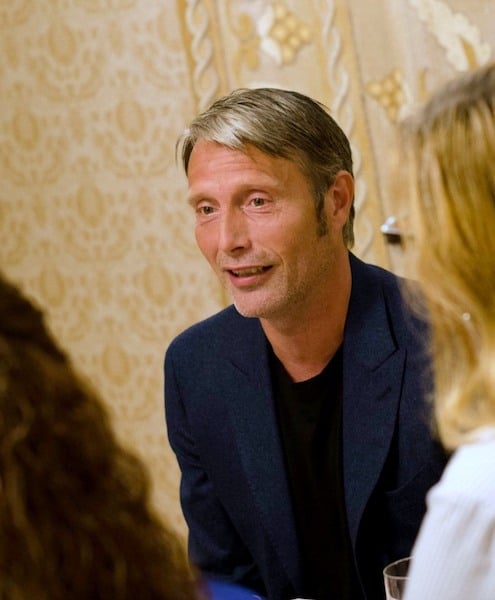 Why did you want this role of Kaecilius in Doctor Strange?
It's Marvel! Scott Derrickson was pitching the story on the phone and he said, "It's a lot of Kung Fu stuff and flying, but don't worry, we have stunt guys for that."
I was like, "Whoa, hold on, what did you say? Kung Fu? I'm in."
Marvel and flying Kung Fu? I always wanted to be Bruce Lee when I was a kid. I had to wait until I was 51 years old to be a slightly older version of him. A less good version, of course, but it was fun. It was something I've always wanted to do.
How did you prepare for your role ?
We had a lot of preparation from the very beginning with the stunt guys. We were taught some basic martial arts things that we'd do again and again in the film.
Having fairly small people teaching bigger people…we felt like clowns! But I think we did our best and we came after it, but it was a long preparation period.
Did you have a favorite Marvel superhero as a kid.
I remember Doctor Strange and I like it, but I think I was too young to understand that he was quite intellectual, so there were certain things I didn't get.
But Spiderman was easily accessible. He's a kid and he's fun and he can do stuff. That's cool. Spiderman was easy to identify with as a kid.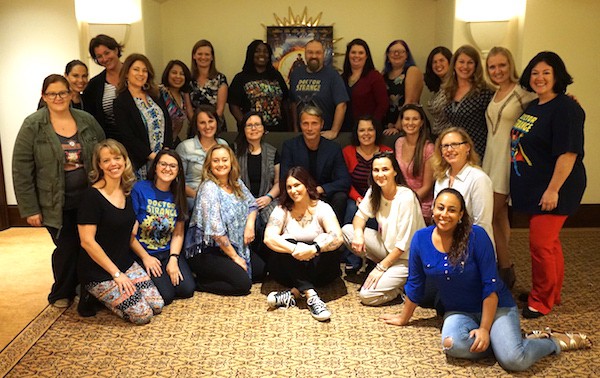 This was definitely not Mads Mikkelsen's last press junket. You can see him playing Galen Erso in next month's Rogue One: A Star Wars Story. But see him sooner when Doctor Strange opens in theaters everywhere on November 4th! Get your tickets now.
Marvel Studios Hero Acts is doing something extraordinary right now. They're donating $5 to Save the Children for every fan who uploads a picture at MarvelStudiosHeroActs.com.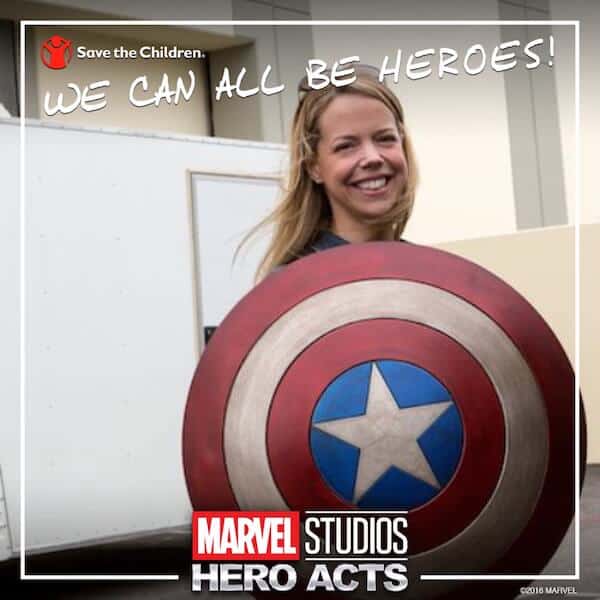 Marvel has pledged up to $1 million dollars for the cause, so go upload your photo now and make a picture like mine!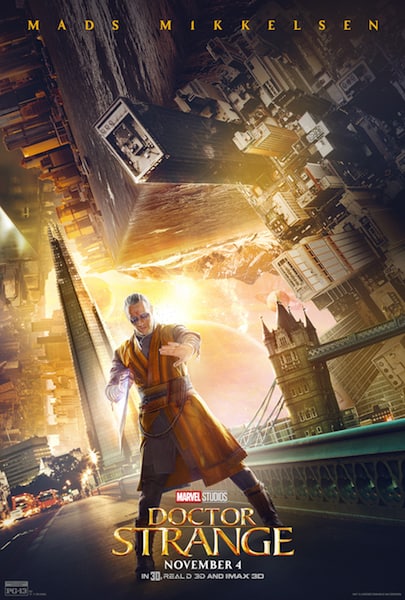 Doctor Strange opens in theaters everywhere November 4th. Get your tickets today and check out this Doctor Strange trailer:
About Doctor Strange:

From Marvel Studios comes "Doctor Strange," the story of world-famous neurosurgeon Dr. Stephen Strange whose life changes forever after a horrific car accident robs him of the use of his hands.

When traditional medicine fails him, he is forced to look for healing, and hope, in an unlikely place—a mysterious enclave known as Kamar-Taj. He quickly learns that this is not just a center for healing but also the front line of a battle against unseen dark forces bent on destroying our reality.

Before long Strange, armed with newly acquired magical powers, is forced to choose whether to return to his life of fortune and status or leave it all behind to defend the world as the most powerful sorcerer in existence.
Photo credit: Dusty Pendleton
Disclosure: Marvel and Disney flew me to LA for this event and others. All opinions are my own.