This post brought to you by Dollar General. All opinions are 100% mine.
I can't tell you how many times I've heard the phrase, Breakfast is the most important meal of the day. 
But even armed with that knowledge, I also can't tell you how many times I've skipped breakfast. It's sufficient to say that I skip it far more often than I actually eat it.
There are two reasons why I usually miss breakfast:
Eating too much too quickly in the morning makes me feel nauseated.
Mornings are crazy!
It's not like I've never understood that that there are solutions to these problems. Ideas like finding alternatives to standard breakfast fare and getting organized could help with either of my reasons for skipping the most important meal of the day, but change is hard. Luckily, an easy solution just fell right into my lap!
I recently learned that V8 Splash® Smoothie drinks at Dollar General are an excellent breakfast that just might work for me.
Since I want something I can consume slowly, I can easily sip one of these cool and creamy smoothies. It can go with me from room to room without worrying about setting it down or needing to wash my hands between bites.
I also have trouble just getting it together in the morning. If we have somewhere we need to be, I can make sure I'm in "all hands on deck" mode while helping my kids get dressed and ready to go. I can also grab a travel mug or cup and take a smoothie on the go without any sort of silverware or tableware challenges.
There are also a few great recipes using V8 Splash® Smoothies on the Dollar General website! Check these out: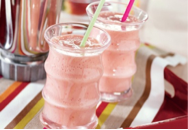 The Fruity Breakfast Smoothie uses pineapple and yogurt to add flavor and body to V8 Splash® Smoothie in the Strawberry Banana flavor.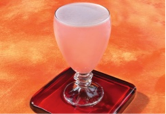 The Cool and Creamy Fruit Smoothie adds fresh strawberries, sorbet and yogurt to the Strawberry Banana V8 Splash® Smoothie for a delicious and easy meal!
To make the entire meal idea even better,  V8 Splash® Smoothie drinks are available at Dollar General for $2, making it an affordable and delicious snack or meal!