This post brought to you by Michelinas. All opinions are 100% mine.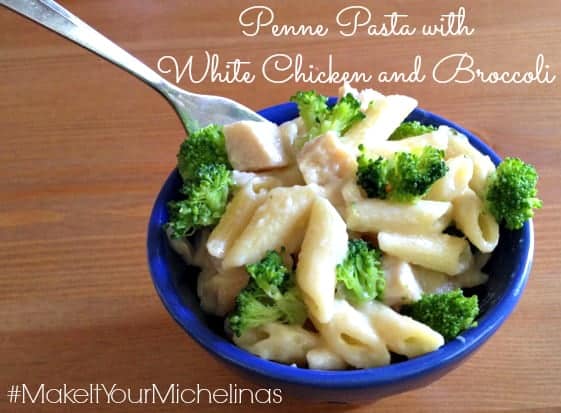 As a former full-time finance professional who worked in an office, I used to eat frozen, single-serving meals all the time. It wasn't a hardship–I've always thought they tasted really good, plus they're easy and convenient.
The only thing I wanted in the frozen meals I ate regularly was that it was easy to buy the same ones all the time once I knew I liked them. It was hard to add new and different ingredients to mix them up a little bit when I was just heating them in the microwave and eating at my desk.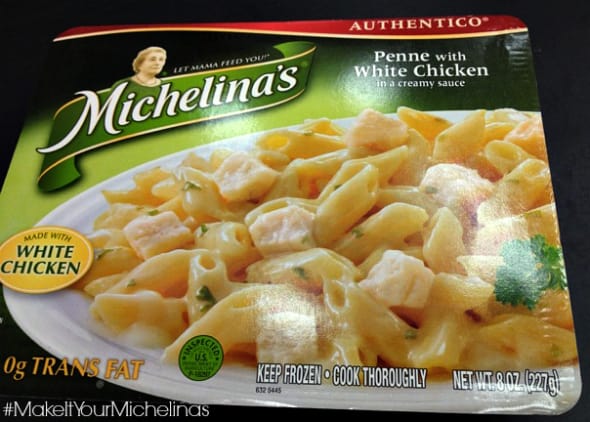 Now that I'm at home most days, I still like the convenience of frozen meals, but it's nice to be able to put my own spin on them. Last weekend I picked up a Michelina's Authentico Penne with White Chicken entree to do my own Make It Your Michelina's meal.
I always like pasta with alfredo or white sauce and always try to have some protein with pasta, so I picked the entree that already had chicken included.
I also really like to have vegetables with any pasta with cream sauce to help balance the heavy combination. Since there wasn't a Michelina's entree that included all the ingredients I wanted to eat at one time, I added my own extra ingredients to make my already easy frozen meal perfect for my taste!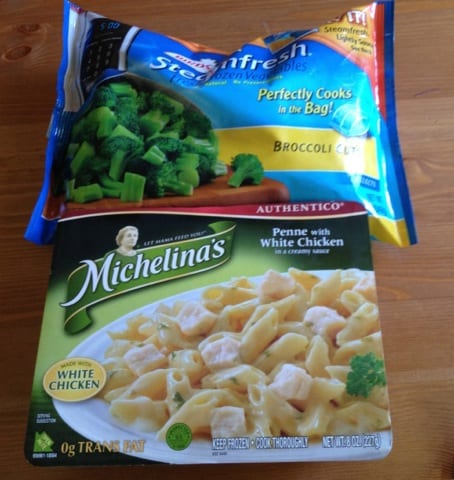 When I bought my Michelina's entree I also picked up a bag of frozen broccoli. Adding a good amount of broccoli to my entree didn't even take any extra time–I just steamed about 1/2 a cup of it in a saucepan on the stove for 3 minutes while my meal was in the microwave. The broccoli was perfectly tender-crisp, and it added a delightful flavor to penne with white chicken entree!
The ingredients I used to make my Make It Your Michelina's meal were really basic:
1 serving of Michelina's Authentico Penne with White Chicken
1/2 cup frozen broccoli, steamed
What I really love about adding broccoli to the entree is that it gets an extra serving of vegetables into my day with only a tiny bit of effort on my part. Throwing broccoli into a white sauce that's already made couldn't be easier (or more delicious!), and the pasta and chicken were perfect with the added veggies!