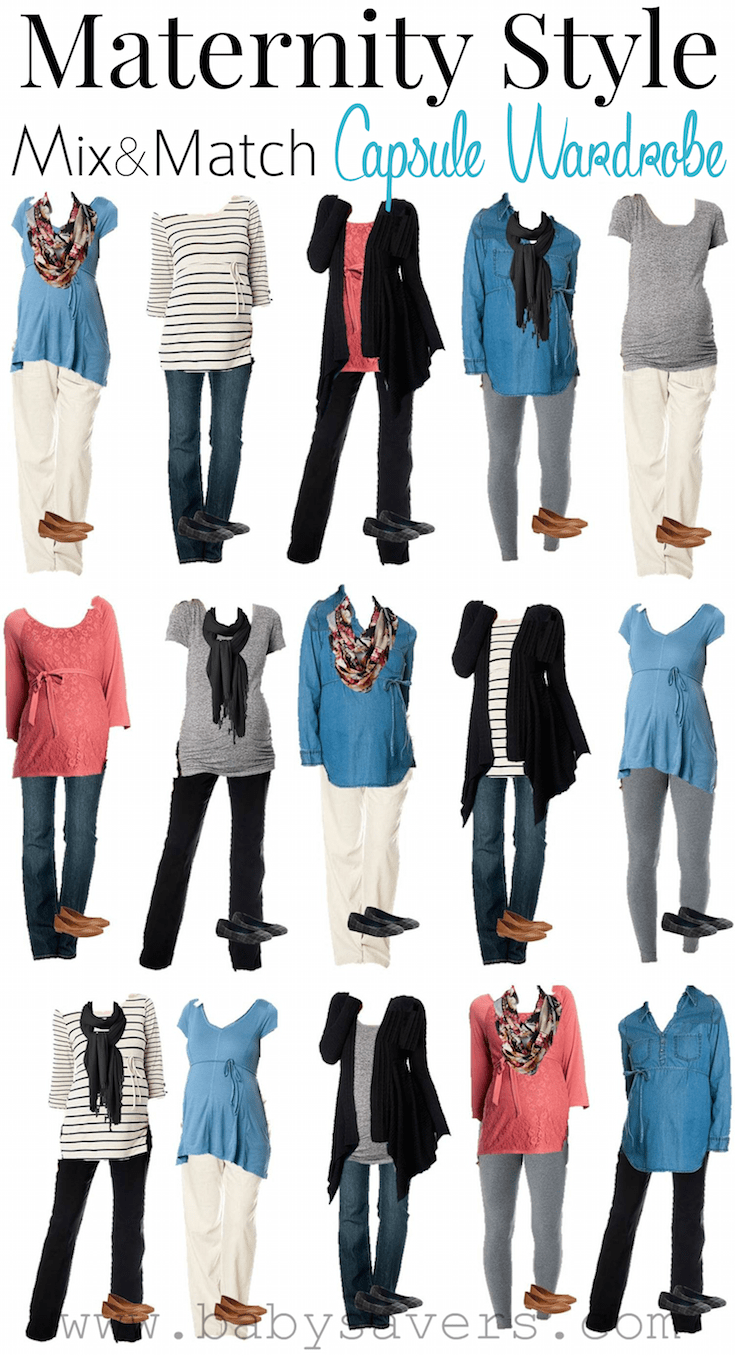 Finding maternity clothes that fit is hard. Finding cute maternity clothes is harder. Creating cute outfits out of maternity clothes is the most challenging task of all!
If you've seen images like the one above on Pinterest and other places, you know they're called capsule wardrobes. It's a way to give you a handful thoughtfully-selected clothing items plus all the outfit ideas to mix and match them into different outfits.
Given the huge challenge of a limited wardrobe while you're pregnant, I'm sharing a maternity capsule wardrobe that will have you set for pregnancy!
All of the items in this maternity capsule wardrobe can be found at Kohls. I honestly love all of them individually, and the outfits are all truly cute and flattering!
There are a few accessories included in the maternity capsule wardrobe, but you can also add jewelry to make the looks even more unique. Long necklaces and cuff bracelets are my favorites for adding personality to an outfit.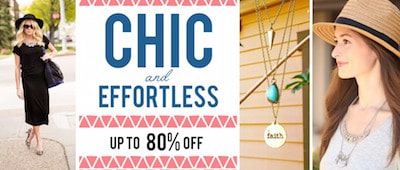 Eleventh Avenue and Jane are great options for affordable, trendy pieces. You can also find plenty of gorgeous statement jewelry at Kohls!
These pieces mix and match for a complete maternity wardrobe.
Maternity Capsule Wardrobe Items
Oh Baby by Motherhood Bootleg Jeans
Oh Baby by Motherhood Solid Leggings
Oh Baby by Motherhood Bootcut Pants, Black
Oh Baby by Motherhood Pants, Camel
Oh Baby Slubbed Trapeze Tunic
Maternity Lace Raglan Tee
Oh Baby by Motherhood Maternity Striped Tunic (similar style found here)
Maternity Chambray Henley Tunic (similar)
Maternity Lace Yoke Tee, Grey
Ribbed Flyaway Maternity Cardigan
SO Bow Ballet Flats
Mudd Ladies Ballet Flats
Apt 9 Twill Pashmina Wrap
Floral Infinity Scarf (similar)
Most often the current Kohls coupon code is available right on Kohls.com.
Right now you can save $10 off baby, toddler and maternity purchases of $30 or more when you use Kohls.com promo code BABYSALE10 at checkout.
Speaking from experience, items seen online at Kohls.com can be very hard to find in Kohl's stores. I think it's because the stores get so busy that the clothing racks just get jumbled up!
Instead, you can place your order online and return any items that don't work to your local Kohl's store. If you're not sure about sizing, just order both sizes and return the one that doesn't fit.
[maxbutton name="KohlsMaternity"]