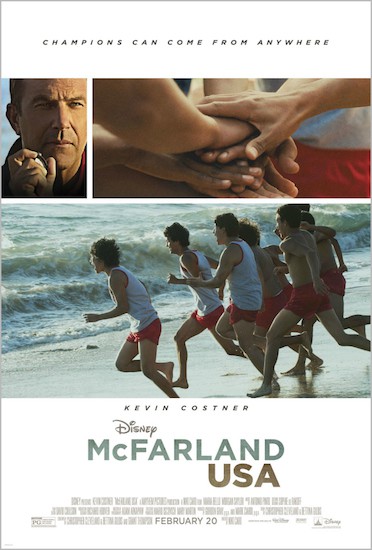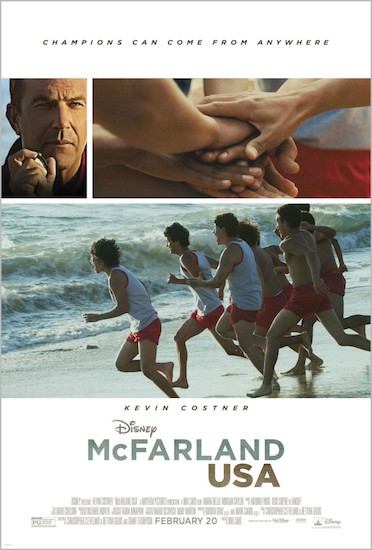 I want to start this parent review of McFarland, USA by answering the questions that most readers want to know:
Is McFarland, USA ok for kids?
-and-
Should I take my kids to see McFarland, USA?

The short answer is, ABSOLUTELY! There is so much good in this movie that kids should see, and the story is something the whole family will love.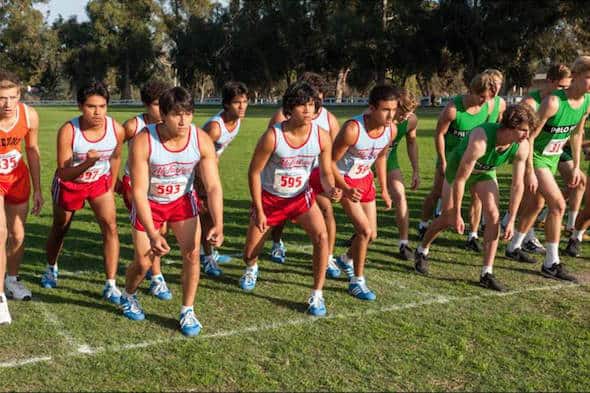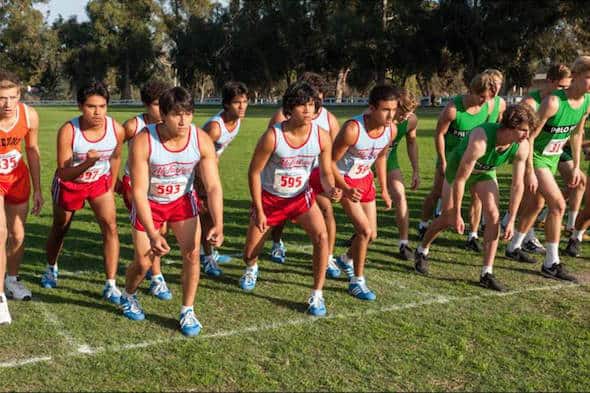 Based on the 1987 true story, McFarland, USA follows novice runners from McFarland, an economically challenged town in California's farm-rich Central Valley, as they give their all to build a cross-country team under the direction of Coach Jim White, a newcomer to their predominantly Latino high school.

Coach White and the McFarland students have a lot to learn about each other but when White starts to realize the boys' exceptional running ability, things begin to change.

Soon something beyond their physical gifts becomes apparent—the power of family relationships, their unwavering commitment to one another and their incredible work ethic.

With grit and determination, the unlikely band of runners eventually overcomes the odds to forge not only a championship cross-country team but an enduring legacy as well.

Along the way, Coach White realizes that his family finally found a place to call home and both he and his team achieve their own kind of American dream.
Like most "sports" movies that I like (see my Million Dollar Arm review for all my feelings on that!) McFarland, USA really isn't a movie about running. It's the story of how a group of boys became a team, how a man became a coach and how a family found its home.
Simply put, McFarland, USA is packed with heart, tenacity and inspiration from start to finish. 
Since I'm writing this movie review to give parents information about if McFarland USA is suitable for kids, there are some things you should be aware of:
Overall, McFarland, USA is a PG-rated movie with an uplifting, inspirational message. As with any good film with that sort of message, there are some sad situations that define the story.
Those sad situations are real and honest. In McFarland, USA, they're part of life; a set of challenges the characters have to overcome to become a team. They're not overly dramatic and they're certainly not disturbing.
In short, the movie touches on mature topics like racism, violence and depression. On the plus side, those situations definitely make the positive message hit home!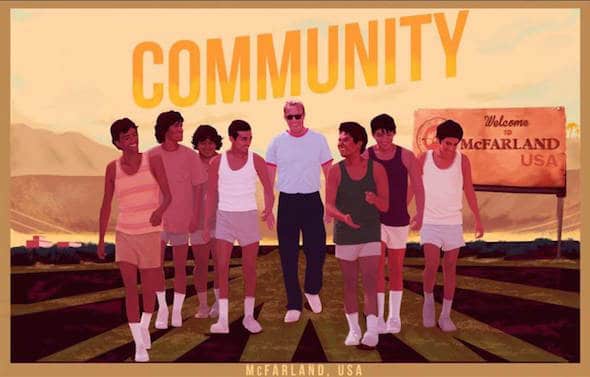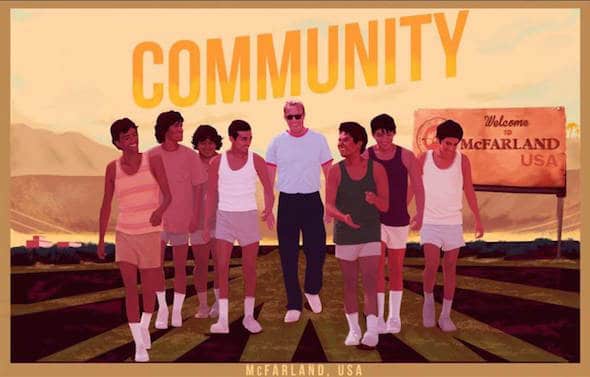 In all honesty, I watched McFarland, USA back in November 2014. When I first started gathering my thoughts for this article, I could only remember the positivity of the movie. That alone tells me how much more of an impact the themes of teamwork, community, cooperation and family had on me!
I loved McFarland, USA for sharing the true story of Jim White and the cross country team he scraped together and built from nothing. In a time when it seems that there's nothing but trouble in the rest of the world, McFarland, USA reminds us that there are good people doing good things out there.
McFarland, USA opens in theaters TODAY! Get tickets for your family and go see it this weekend!
All images courtesy of Disney. 
Disclosure: I screened this film on a Disney press trip for bloggers. All opinions are my own.