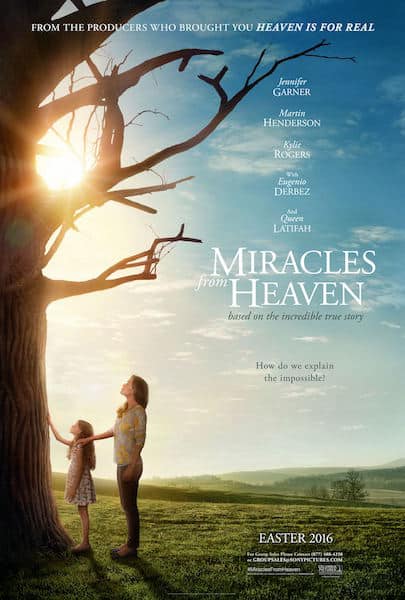 A few weeks ago Sony Pictures invited babysavers.com to participate in the Miracles from Heaven press junket in Los Angeles the weekend of March 3rd and 4th.  While Marybeth was unable to attend, Ashley was more than happy to go in her place!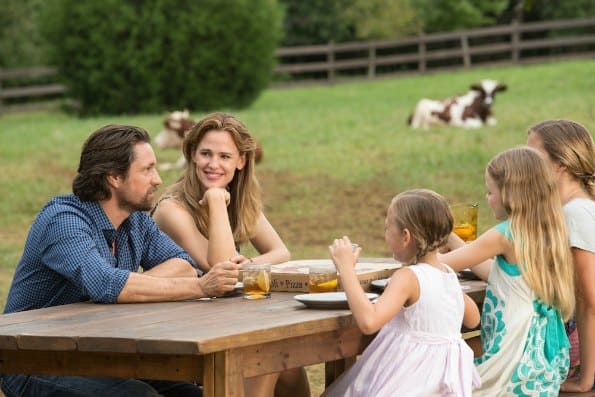 Miracles from Heaven Synposis:
MIRACLES FROM HEAVEN is based on the incredible true story of the Beam family.

When Christy (Jennifer Garner) discovers her 10-year-old daughter Anna (Kylie Rogers) has a rare, incurable disease, she becomes a ferocious advocate for her daughter's healing as she searches for a solution.

After Anna has a freak accident and falls three stories, a miracle unfolds in the wake of her dramatic rescue that leaves medical specialists mystified, her family restored and their community inspired.
My Review of Miracles from Heaven:
It is rare that you know how a story ends and still want to go see it played out on film, but that was exactly the case for Miracles from Heaven.
The incredible tale of Anna Beam's disease, accident, and healing has been widespread ever since it happened (Christy Beam first told the whole story in the book of the same name. Check out the Miracles from Heaven book if you need something new to read) but even more so with the film getting closer to hitting theaters.
The main point of this movie, however, is not the fact that this little girl got her miracle.  The main point is about the journey.  There are so many little points and smaller takeaways throughout the entire film that will make you want to rewatch it again and again and bring everyone that you love.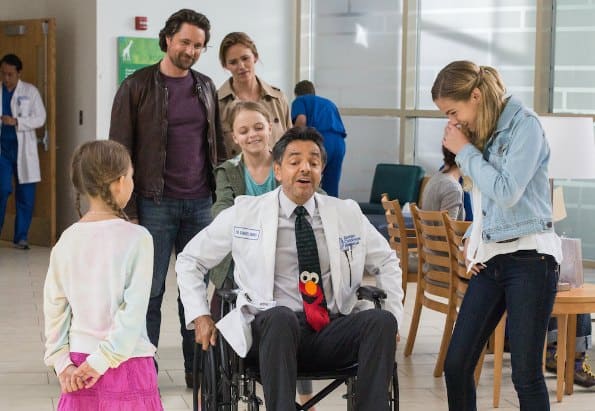 Miracles from Heaven isn't like a lot of other faith-based movies that I've seen.  While there are a few feel-good moments, It doesn't have a lot of fluffy, over-the-top moments.
Miracles from Heaven is based on something that happened in real life to real people and it captures the real struggles many of us face in our daily lives – financial troubles, health issues, relationship strains, and more.
It depicts those really hard moments where you don't know what is going to happen to you or your family, but the  wonderful comedic relief to the heavy storyline.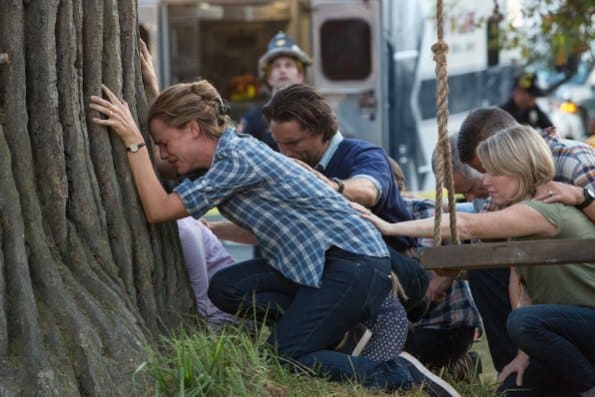 You will definitely want to bring tissues into the cinema with you for this movie.  I found myself crying at so many points in the movie, both happy and sad moments.
Even though I don't have a child, this film moved me to my core.  I recently lost a parent to cancer after praying for a miracle for years.  Although she didn't get her miracle, I do still believe in them, and looking back I can see so many wonderful things that were accomplished through her life on earth that I would consider little miracles.
This movie helped me broaden what I consider to be a miracle and encouraged me to look for the little things along the way.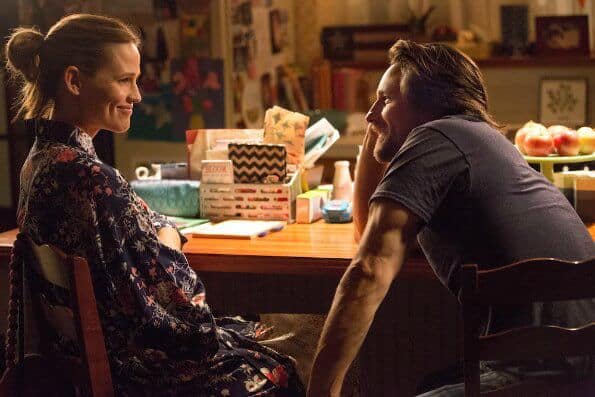 Miracles from Heaven hits theaters nationwide on March 16th and I cannot stress enough how moving this film really is.  I'm planning to take my husband to see it on opening weekend, and I've convinced a group of my girlfriends to go with me to see it too.
Watch Miracles from Heaven and you will be challenged, moved to tears, and encouraged before the ending credits roll.
Be sure to check out the Miracles from Heaven trailer below:
Miracles from Heaven opens in theaters everywhere on March 16, 2016. Get your tickets now! 
Disclosure:  Sony Pictures flew me to Los Angeles to participate in this event, but all opinions are mine.