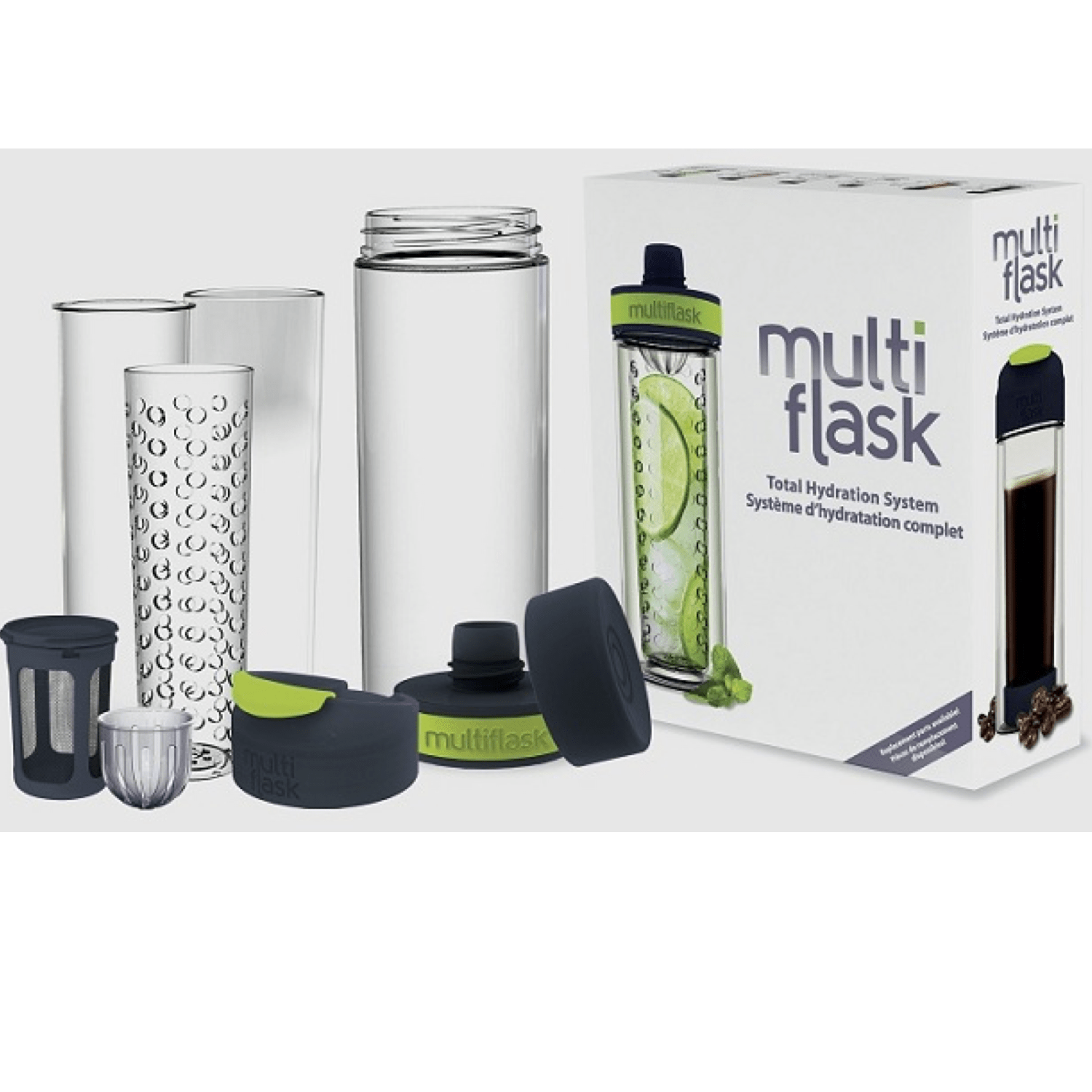 The Multi Flask hydration system is perfect for the fitness enthusiast, student or just about anyone. Because who doesn't enjoy beverages?
Multi Flask lets you have 6 different types of drink bottles in one system, reducing clutter in your cabinet!

Just assemble Multi Flask with the desired included parts,to get a perfect bottle for all your types of drinks like: 11 oz double wall hot coffee with glass inner sleeve, or Hot Tea with INFUSER for either Green Tea, or Black Teas; or 20 oz. cold drinks like Fruit Infusions (healthy!), Powdered Sports powder drinks (smoothies!) which work with the shakable Agitator attachment to keep them stirred up, enjoy the Sport-Drink mode, with a soft silicone spout (to protect you from bumping your teeth while drinking and exercising).

Designed in Canada by Precidio, they pay careful attention to details to ensure you have a great drinking experience! Every surface you may touch with your mouth is covered by the lid, to ensure it is kept clean in your gym bag, purse or backpack.