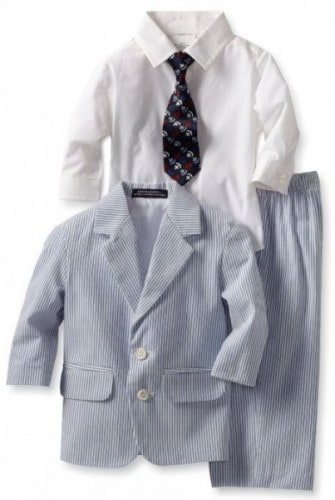 Easter will be here before we know it and imagine how ADORABLE your little guy will look in this Nautica Dress Up Baby Boys Infant Seer Sucker Suit Set for ONLY $38.64 (regularly $80.00) Shipped!
I LOVE getting my kids all dressed up and wish my son was still little enough to fit into this because it is just too cute!
Set includes:
:: Jacket
:: Pants
:: Shirt
:: Tie
There are plenty of other Nautica Baby Boys Dress Up Sets on sale as well so don't miss out!
*As always with Amazon prices are subject to change without notice