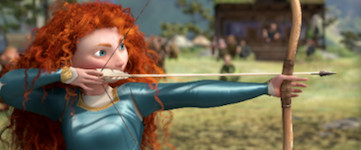 I've mentioned it before–I'm so excited for Brave, the upcoming animated film from Disney and Pixar! It's going to be released on June 22nd. Given my husband's love of all thing's Scottish I have a feeling we'll be lined up to see the earlist show!
Thanks to Disney, I'm able to offer the newest trailer for Brave. This one is titled "Families Legend":

Stay on top of all the Brave promos and happenings when you LIKE Brave on Facebook!
If you're looking for baby deals and connections with other parents, LIKE BabyGoodBuys on Facebook and share in all the parenting and money-saving goodness!