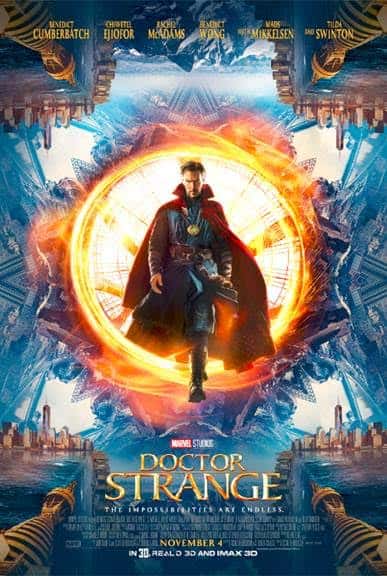 I have a theory: If you've seen Benedict Cumberbatch as Sherlock Holmes, you already love him. If you haven't, then you need to see Sherlock as soon as you possibly can!
While I get excited for almost every Marvel movie, it's impossible for me to not be excited for Doctor Strange, just because of who's playing the title character!
I'm convinced that Benedict Cumberbatch is brilliant at everything he does, so I have no doubt that Doctor Strange will be amazing!
There's still a lot we don't know about Doctor Strange, but I do have a few things to share with you.
First, check out the new Marvel Studios logo:

That was just introduced at ComicCon last week!
Second, the top image in this article is the brand new Doctor Strange movie poster that was also revealed at ComicCon!
Finally, here's the new Doctor Strange trailer that was just released. Watch it below or view it on YouTube:
Stay on top of all the Doctor Strange news when you follow the links below:
Like Doctor Strange on Facebook
Follow Doctor Strange on Twitter
Follow Marvel on Instagram
Visit the official Doctor Strange website
Doctor Strange opens in theaters on November 4th. Get your tickets when they're available!