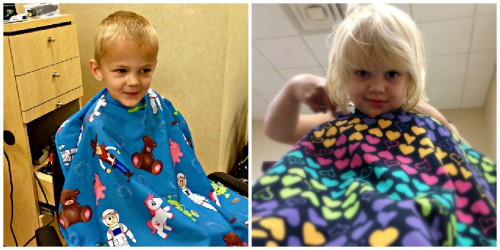 If you missed my first post about this great promotion, I want to make sure you know: JCPenney is offering FREE haircuts for kids (K-6th grade) through the entire month of August!
I was so happy to hear that the kick-off day for the promotion, August 1st, was tied in with a charity event to donate $1 to 4H and The Boys and Girls club for each free kids haircut given that day. They had a goal to give 50,000 free haircuts across all their salons that day to donate a total of $50,000 to those great organizations, and I'm happy to report that they met their goal!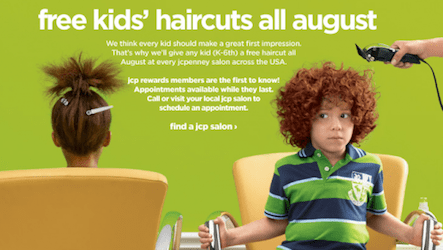 JCPenney Salons have given over one million free haircuts to kids this month. It's no secret that times are hard, and I think it's pretty fantastic that any child can get their hair cut for free just before a huge social event: the first day of school.
I took my own little ones in for their free haircuts last week at a local JCPenney Salon in Roseville, Minnesota. While the promotion is intended for kids going into grades kindergarten through 6th, the salon and reps extended the promotion for us so I could write about it.
It was both Haiden and Piper's very first experience in a professional salon, making me a very nervous mama! I wasn't worried about their hair, I was concerned with having two crying little ones who didn't want to get in the salon chairs!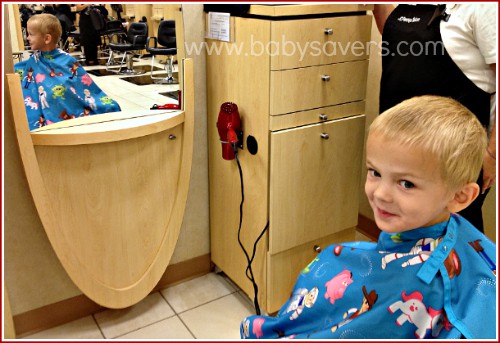 To my surprise, both Haiden and Piper were genuinely excited to go to the salon for haircuts, and the were happy throughout their appointments. The salon was fully prepared for the littlest of customers with boosters and fun capes for kids.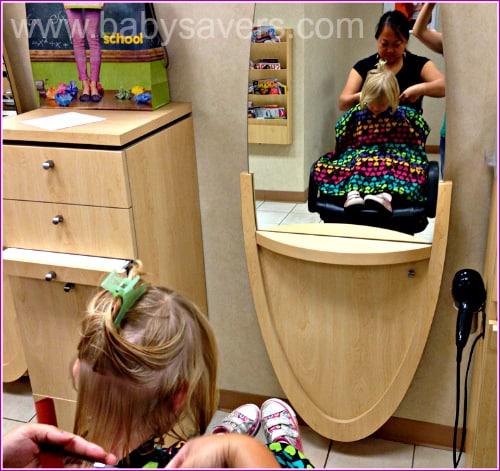 I want to say that the salon stylists who took care of Haiden and Piper were incredibly nice, and Liz, the Salon Leader at the Rosedale JCPenney went above and beyond to make sure all three of us were happy!
Haiden and Piper ended up with great haircuts, and I left a happy mom with two well-groomed kiddos.
There are 949 JCPenney Salons across the nation and every single one of them are participating in this monthlong event. Find your closest salon and make an appointment ASAP!
This post was provided by JCP Salons. I received a gift card and haircut appointments for my own kids in exchange for participating in the promotion. All opinions expressed are 100% my own.