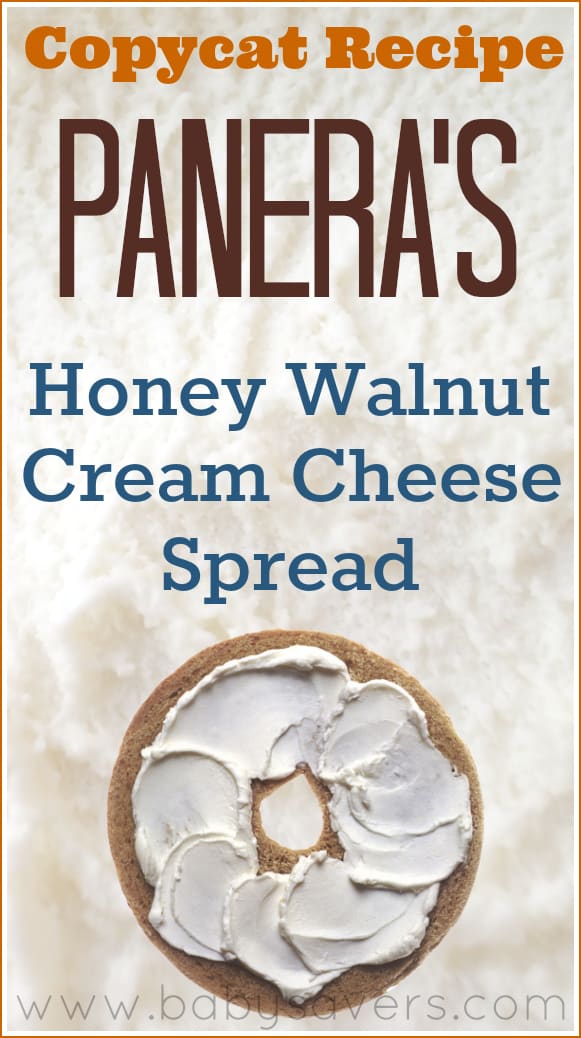 Last weekend we showed up for an Easter brunch with a dozen bagels and a tub Panera Bread's honey walnut cream cheese spread. Among the comments heard while eating the bagels and cream cheese were:
I could eat this all day.
I can't believe I've never had this cream cheese before!
I haven't had this in so long. I'd forgotten how good it is!
I absolutely love Panera's Honey Walnut Cream Cheese Spread, and I've been desperate to recreate it since last weekend. In addition to being spread on bagels, I think it would make a fantastic fruit dip! Here's a fabulous copycat recipe that really tastes just like the real thing!
Recipe for Panera Bread's Honey Walnut Cream Cheese Spread
8 ounces reduced-fat cream cheese,softened
2 tablespoons honey
2 tablespoons brown sugar
1.5 teaspoons vanilla; try clear vanilla extract to keep the white cream cheese from looking dingy.
Dash cinnamon
3 tablespoons crushed walnuts
Directions:
Combine cream cheese, honey, brown sugar, vanilla and cinnamon in a food processor blend until smooth. You can also toss it all in a bowl and whip it with a hand blender until fluffy. Stir in the walnuts and refrigerate until it's time to serve it.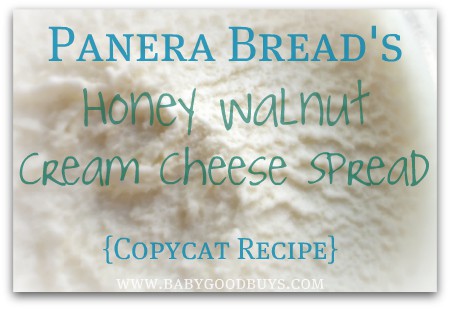 Enjoy!

{If you like this recipe please share it by pinning it on Pinterest!}