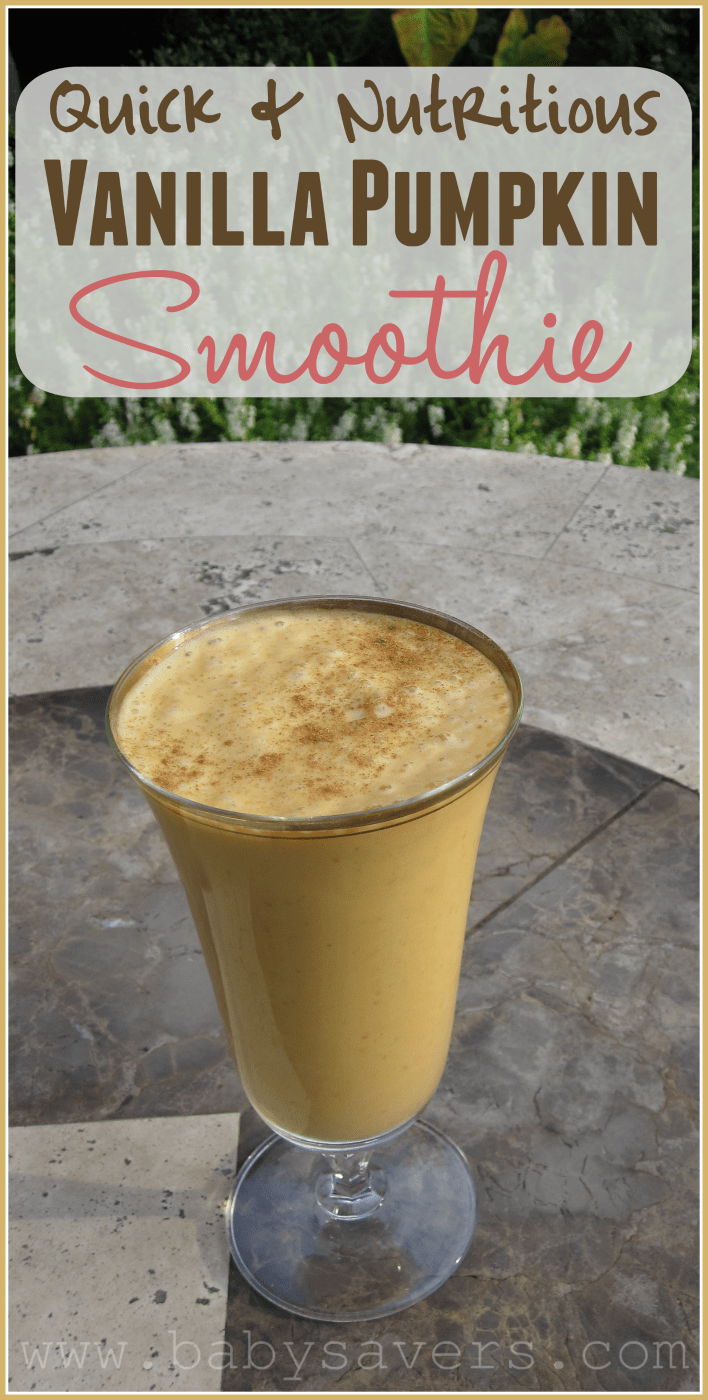 It could be just because it's fall, but I've really been into pumpkin recipes lately. I think combining vanilla yogurt with canned pumpkin and pumpkin pie spices is a delicious idea!
Here's the recipe for Vanilla Pumpkin Smoothies:
Ingredients
Instructions
Combine pumpkin, milk, vanilla, yogurt, brown sugar, spices and ice in a blender or food processor.
Blend on high until mixture is smooth.
Pour into 2 glasses, top with a light sprinkle of pumpkin pie spice and serve.
Ever since having Haiden 3 years ago, my digestive system hasn't been predictable, and mostly feels just a bit "off."
My stomach tends to start making gurgling sounds about an hour after I eat almost anything, and I can't pinpoint what's causing it. Further, I'm a bit embarrassed to share that I've had mild bowel issues since my first pregnancy. It doesn't matter how many vegetables I eat or how many different fiber supplements I take, I just can't get regular.
I can handle the little bit of discomfort my symptoms cause, but I couldn't help thinking that it would just be nice to alleviate or eliminate these mild issues, especially if the solution was easy for my life as a busy mom!
I'd been thinking about looking into probiotics to see if they offered any sort of relief, so I was pretty happy when I received the opportunity to work with Dannon to try out their new Activia Selects yogurt containing probiotics.
There are four different types of Activia Selects Yogurt: Activia Selects Greek, Activia Selects French, Activia Selects French with Fruit on the Bottom and Activia Selects Parfait.
Activia has the probiotic culture called Bifidus Regularis. When Activia is consumed daily for two weeks as part of a normal diet it can help to naturally regulate the digestive system. Since I'm not looking for any sort of medical intervention, the thought of eating yogurt every day as a natural way to make my digestive system behave sounds like the right plan for me!
I picked up a few containers of the Activia Selects Greek vanilla yogurt to try. I normally love Greek yogurt, but this type was just a bit thinner than the brand I'm used to. It was still delicious, and it made for a great, quick breakfast while trying to get my day started before my kids woke up. While it's good on it's own, I like drinking smoothies to take in extra fruits and veggies, so I wanted to see how it worked in a new recipe.
While I didn't buy enough yogurt to do the entire 2-week probiotic regimen, I have to say that, if I could have that pumpkin smoothie every.single.day. I'd be all for eating yogurt for every meal 🙂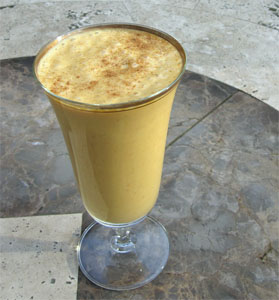 In all seriousness, eating a few servings of Dannon Activia Selects didn't make any notable difference in my digestive health, but it certainly didn't hurt it! I'd definitely be open to going for the Dannon Activia 2-week plan to try to make some positive changes within my digestive system!
I wrote this review while participating in a campaign by Mom Central Consulting on behalf of Dannon ActiviaSelects Yogurt Series and received a coupon to facilitate my review and a promotional item to thank me for taking the time to participate. However, my opinions are entirely my own and I have not been paid to publish positive comments.