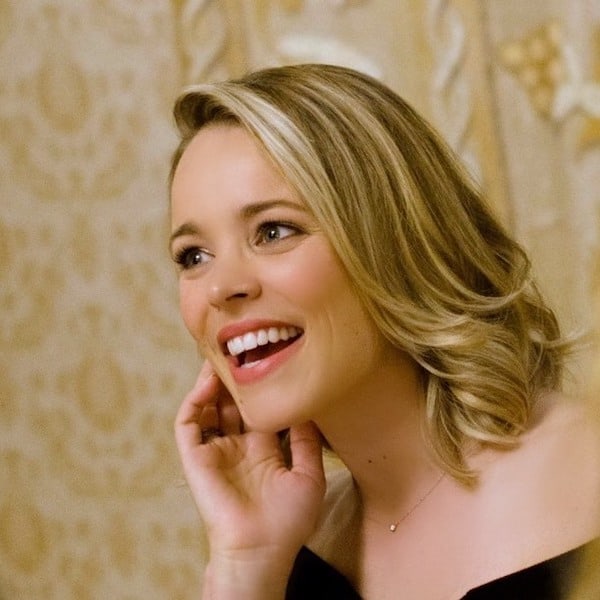 Rachel McAdams. If you're not sure who she is, check out her extensive filmography. With films like The Notebook, Mean Girls, Wedding Crashers and Southpaw under her belt, she's quite a familiar face!
When I found out I would be interviewing Rachel McAdams to learn more about her role as Doctor Christine Palmer in Marvel's Doctor Strange, I couldn't have been more excited!
I think excited was the word of the day for this interview. Our group of mom bloggers cheered when she walked in, and this was her reaction: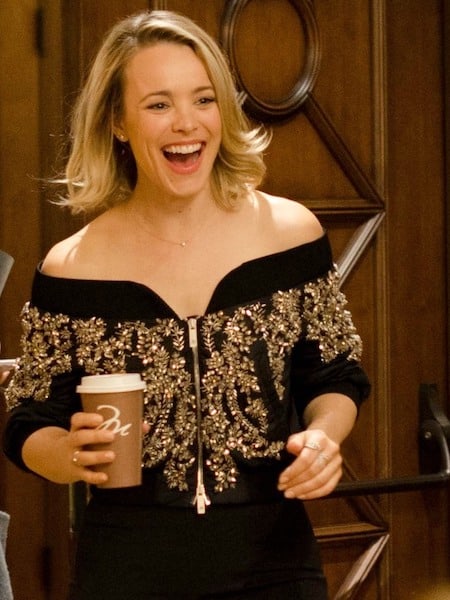 Then we jumped right into the questions!
How did you go about getting the role of Doctor Christine Palmer?
I was just over the moon about it. I met with Scott Derrickson (director) and he was so incredibly passionate and a self-proclaimed comic book geek. I think that's who you want at the helm of a project like this. It was so personal for him.
So I just knew he was the right guy for it and that I'd be in great hands. I also knew that Marvel would be so supportive, too.
How is it joining the Marvel Cinematic Universe? What's it like?
It was everything I had hoped for and more. I assumed I would be working with the crème de la crème and I was. Everything was just so well done, so beautifully thought through and well-crafted.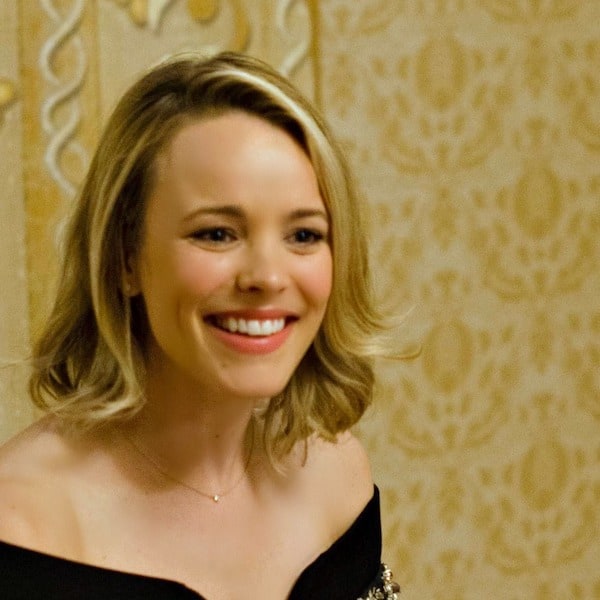 They didn't even make me pretend that much with green screen. That's how considerate they were! They are very thoughtful people. 
Were you a Marvel fan prior to doing Doctor Strange?
I hadn't read the Doctor Strange comics growing up. I was reading Judy Blume and stuff like that. But I've since educated myself. The Doctor Strange comics are so different from others.
You play a doctor in Doctor Strange. Did you do anything to prepare for the role?
I'm a little funny when it comes to blood and guts. But my mom's a nurse so I'd grown up around medicine.
I did get to shadow some amazing brain surgeons. One in Toronto, another one in London. We also had a surgeon on set every day. He taught me how to do sutures.
I read a really great book called "Do No Harm" by Henry Marsh – a world-famous brain surgeon – which was just phenomenal. It was really eye-opening about being your own advocate when it comes to your health. 
What was it like to be in scrubs on set with everyone else in superhero stuff?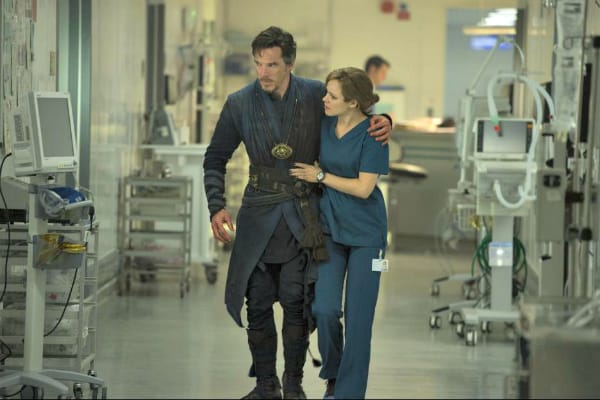 I loved it. I got to wear orthopedic running shoes every day. The older you get, the harder it is to wear high heels, so I was really grateful for that!
We know that this movie won't be the end of Doctor Strange. How do you feel about being further involved in the Marvel Cinematic Universe? What would you like to see your character do in a Doctor Strange sequel?
I want my own cloak!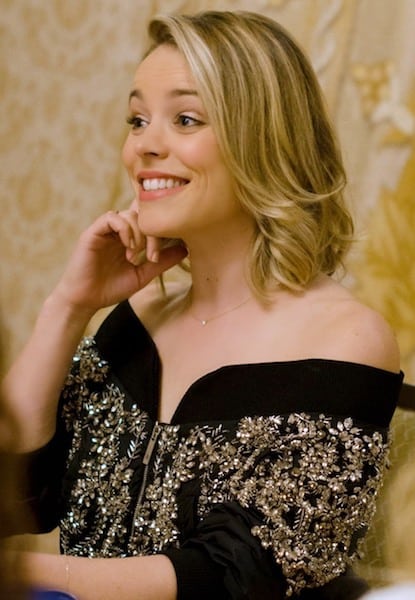 I haven't really thought about my future [with Marvel] because it's to be determined. I think the success of the film determines that, so we'll see. 
I loved being a part of Doctor Strange so of course I would be more than happy to go forward with it. But who knows?
Rachel McAdams is amazing in Doctor Strange, and I know I won't be the only one in the audience hoping to see her in future Doctor Strange movies!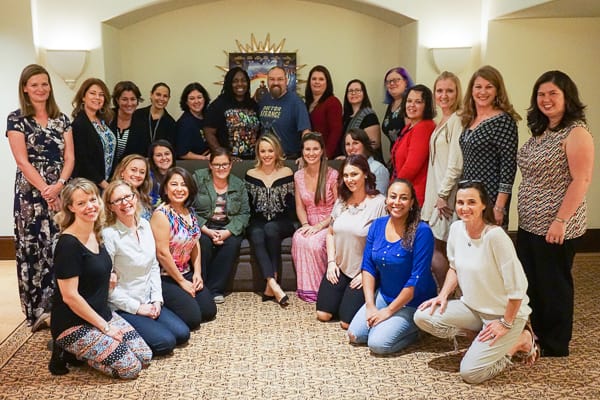 Go see Doctor Strange on Friday, November 11th and let me know if you love her performance as much as I did!

Doctor Strange opens in theaters everywhere November 4th. Get your tickets today and check out this Doctor Strange trailer:
About Doctor Strange:

From Marvel Studios comes "Doctor Strange," the story of world-famous neurosurgeon Dr. Stephen Strange whose life changes forever after a horrific car accident robs him of the use of his hands.

When traditional medicine fails him, he is forced to look for healing, and hope, in an unlikely place—a mysterious enclave known as Kamar-Taj. He quickly learns that this is not just a center for healing but also the front line of a battle against unseen dark forces bent on destroying our reality.

Before long Strange, armed with newly acquired magical powers, is forced to choose whether to return to his life of fortune and status or leave it all behind to defend the world as the most powerful sorcerer in existence.
Marvel Studios Hero Acts is doing something extraordinary right now. They're donating $5 to Save the Children for every fan who uploads a picture at MarvelStudiosHeroActs.com.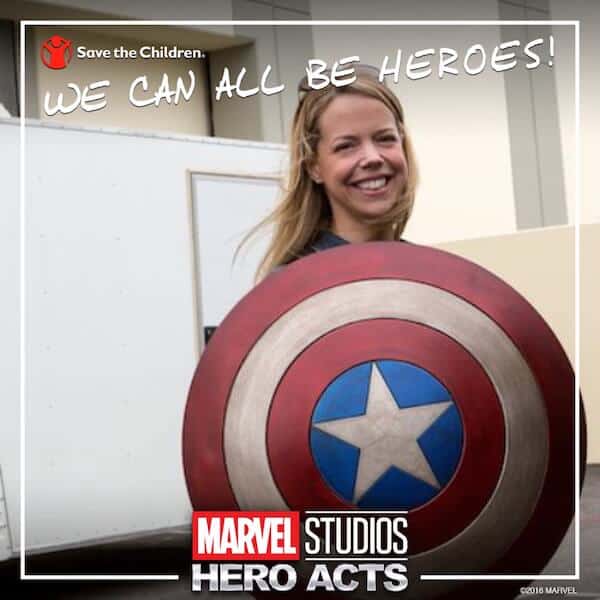 Marvel has pledged up to $1 million dollars for the cause, so go upload your photo now and make a picture like mine!
Photo credit: Dusty Pendleton
Disclosure: Marvel and Disney flew me to LA to cover the Doctor Strange press junket and other projects. All opinions are my own.