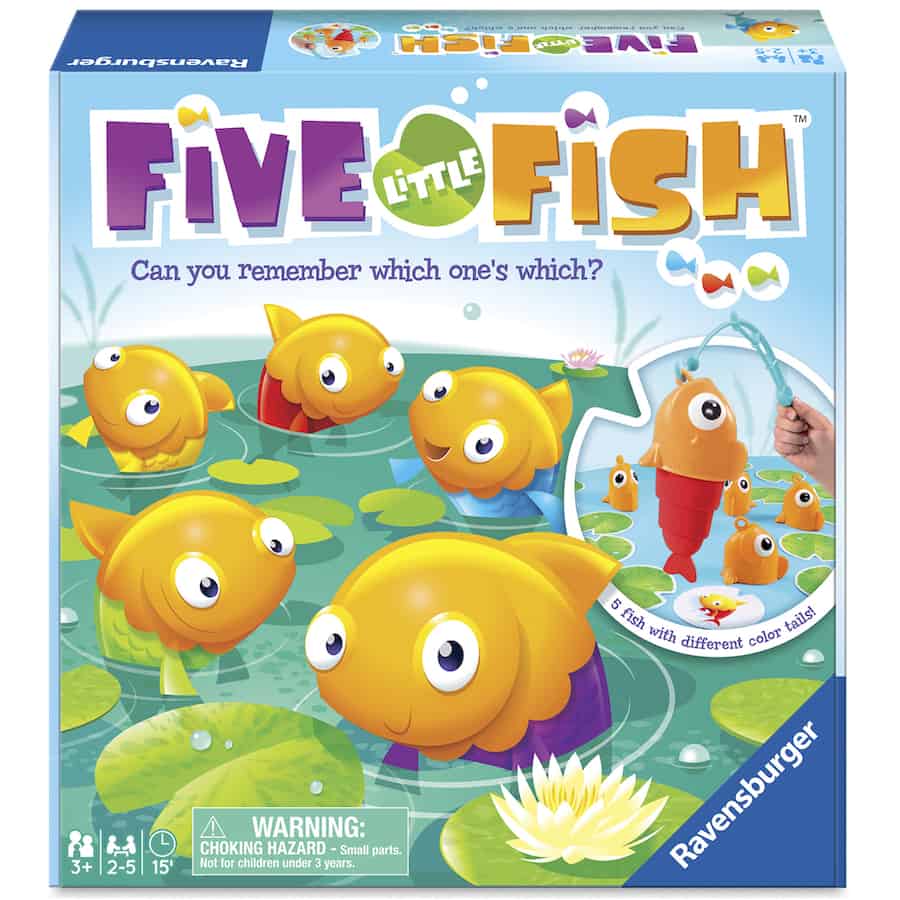 Flip a Lily Pad Card to see which fish to catch. Use a Fishing Rod to hook the fish you think will match. If it's a match, you keep the catch! Pay close attention! The fish change positions. Can you remember which one's which? Catch the most fish to win!
The Five Little Fish game includes 5 fish with retracting tails, 2 fishing rods, 36 lily pad cards and instructions.
Ravensburger Five Little Fish is for ages three and up. It has a retail price of $19.99. Buy it now!