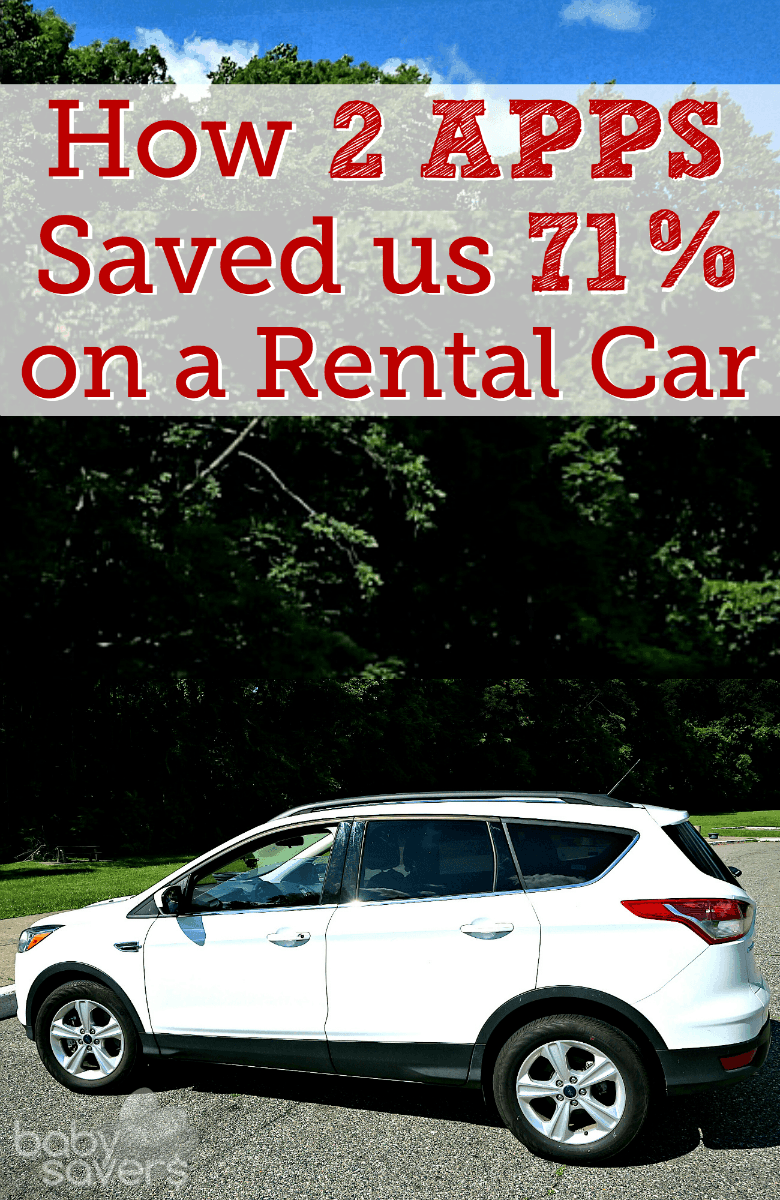 I think technology is essential when it comes to planning the best vacation possible. I recently learned how much I benefitted from my smart phone when I was searching for rental cars in Phoenix, Arizona.
We recently went on a 5 day vacation to Phoenix to visit family and get away from the cold Minnesota weather.
Of course, we needed a rental car to get us around while we were there. It turns out that finding up an affordable rental car in PHX (the Phoenix airport) was the biggest challenge to my trip planning.
Rental cars in Phoenix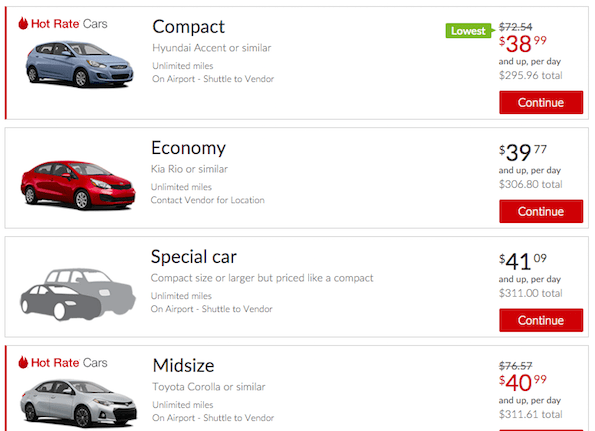 I used the Hotwire app to search for rental cars and ended up with the above results. The price was much more than I expected it to be.
As a die-hard money saver on vacation essentials like hotels and rental cars, I'm ok with waiting to book anything until the last minute. Over the next two weeks I kept going back and checking prices for rental cars. The prices didn't change over the time I waited to make the reservation.
Finally, it was Friday night and we were leaving early Sunday morning. My husband told me we had to get the rental car in Phoenix booked that day.
A bit of online research told me I was stuck with high rental car prices if I needed a car at the PHX airport. I don't know the percentage, but there's a significantly high tax rate for cars at that location.
But the truth was I didn't need a car at PHX. Phoenix has taxis that can easily take us from the airport to a rental car location away from the airport. Even better than taxis, I learned that Uber is in Phoenix.
So I changed my search to check rates of rental cars in Phoenix away from PHX. Check it out: I found an Enterprise Car Rental with a car at the following rate:

The total was $70! That's a savings of almost 80% compared to the rental car at PHX airport!
Even better, this car was a midsize sedan, not a compact. That means we were getting an even better car for far less money!
The only catch was that the rental location was about 20 minutes from the airport. I opened the Uber app and did a quick fare estimate to make sure it would be an affordable drive to get the rental car outside of the Phoenix airport: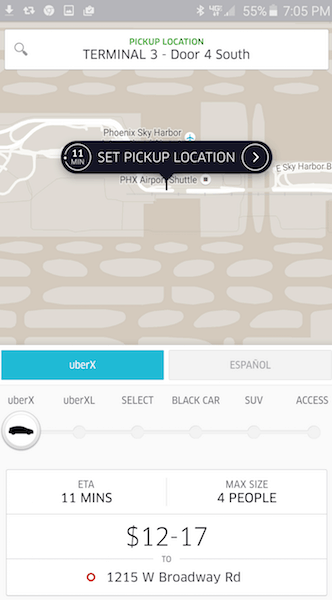 The estimate showed that it would cost between $12 and $17 to get a ride to the Enterprise location. We'd need a ride both from the airport and back to the airport on the day we flew back to Minnesota.
It turned out that the estimate was high, and it only cost $11 for both Uber rides. I like doing the math to see exactly how much my efforts saved us, so I added $22 for the Uber expenses to the $70 for the rental car.
With the costs of Uber added into the rental car cost, the total savings was $219. That's still 71% less than the rental car straight from PHX! 
Saving $219 on our vacation rental car gave us extra wiggle room in our trip budget As it turns out, we didn't need any extra money because a brutal bout of food poisoning left my husband, our two kids, all of our relatives in Phoenix AND me out of commission for more than half the trip, but it's still nice that we didn't spend that money on a relatively unused rental car!
If you're looking for rental cars in Phoenix or elsewhere, there are two apps I highly recommend using to explore all your options for available cars, locations and prices:
Hotwire: This FREE app lets you search for low price rental cars and hotels, plus other travel expenses.
Uber: Uber is an affordable, reliable ride service available in almost 400 cities around the world. I've used it in plenty of cities and I've found it to be better and much more enjoyable than my previous taxi experiences. If you've never used Uber I highly recommend it!
Download Uber for iOS
Download Uber for Android