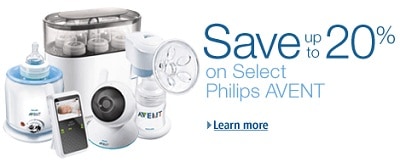 I love sharing breastfeeding deals, and Avent has plenty right now!  there are also lots of other baby deals to be found if you take a look at Avent's selection on Amazon right now!
Head over to the main Avent coupon page and see the following discounts:
When the coupon code is applied, you'll save up to 53% on baby products by a trusted brand!