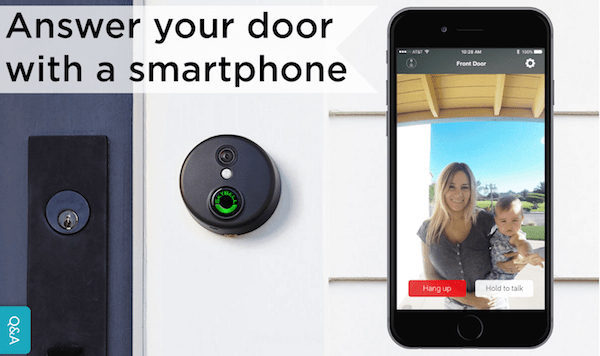 I just received news that the SkyBell smart video doorbell is one of the top-selling Black Friday items!
I can see why it's such a big seller. I love smart products and the Skybell looks like a fantastic product for safety, security and convenience!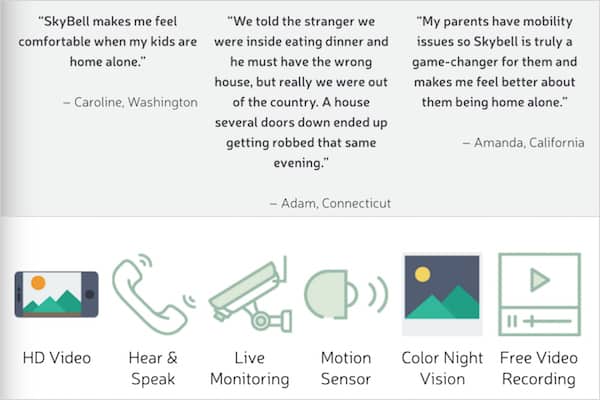 What is the SkyBell Wi-Fi Smart Video Doorbell?
In short, SkyBell is home security disguised as a doorbell.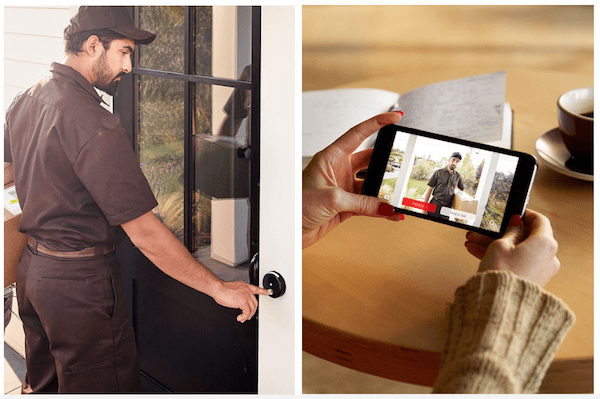 SkyBell allows you to see, hear and speak to the visitor at your door whether you're at home, at work or on the go.
When a visitor approaches your door and rings the doorbell, SkyBell sends a live feed alert to your smartphone. You can then see, hear and speak to your visitor via the iOS or Android app no matter where you are.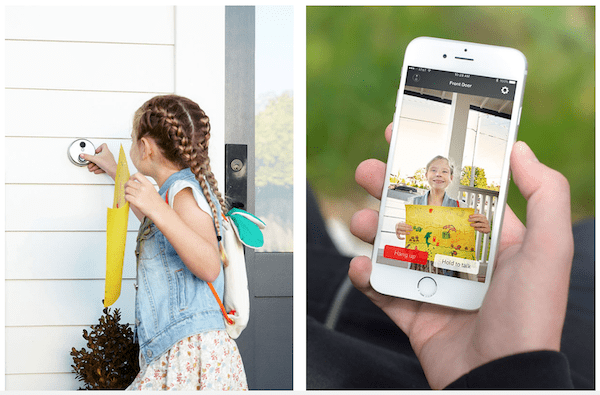 There are also some great extra features:
A motion sensor can alert you to visitors even if they aren't ringing the bell. You can also put the doorbell on silent if you need to keep your home quiet (it wasn't the doorbell that would wake up my babies, but my dog barking in response to the ding-dong definitely did it in our house!).
Watch this video to see everything SkyBell can do:
I think any gadget lover on your shopping list would be surprised and delighted to receive a smart doorbell. It's an innovative product that's not widely known, so it also has a novelty factor!
Today you can use Skybell promo code BLACKFRIDAY50 to save $50 on Skybell. That brings the price to $149 (originally $199) and allows plenty of time for it to arrive before Christmas.