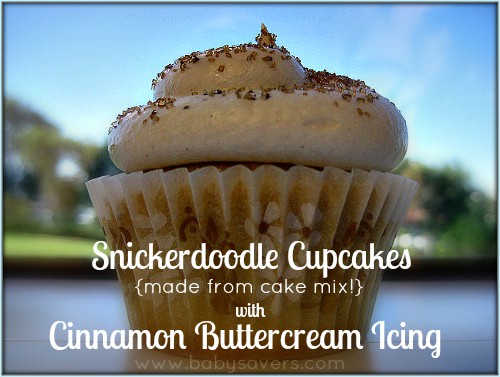 The Cake Mix Doctor is one of my all-time favorite cookbooks. The author provides plenty of amazing recipes that all start with boxed, easy-to-find cake mix.
As you may notice from other recipes I've shared (like this Pumpkin Bread recipe made with cake mix) I like making delicious treats, but I definitely don't mind taking a few shortcuts in the process!
I almost always find myself wanting to make cupcakes rather than big cakes, and I wanted to make a fun treat while I had a few houseguests this weekend. I flipped through my Cake Mix Doctor cookbook and decided to adapt a delicious-looking recipe into cupcakes instead of the two-layer cake it's supposed to be.
In addition to the change from cake to cupcakes, I also made a few adaptations to the recipe to try to make it as fast as possible.
Snickerdoodle Cupcakes from Cake Mix with Buttercream Frosting Recipe
Ingredients
1 package (18.25 oz) white cake mix
1 cup milk
1/2 cup vegetable oil
3 eggs
2 teaspoons vanilla extract
2 teaspoons cinnamon
Cinnamon Buttercream Icing Ingredients
1 stick butter, softened
3 1/2 cups confectioners' sugar
3-4 tablespoons milk
2 teaspoons vanilla extract
1 teaspoon cinnamon
Instructions
Preheat your oven to 350.
Line 24 muffin cups with cupcake liners or spray with nonstick cooking spray.
Combine all ingredients (except icing!) in a bowl and mix with a hand mixer on medium for 3 full minutes.
Fill each muffin cup 2/3 full and bake for 20-15 minutes. Test for doneness: Insert a wooden toothpick into one cupcake. If it comes out clean, it's done. If there are bits of cake on it, it needs a few more minutes in the oven. Cool completely and frost with Cinnamon Buttercream Icing.
Cinnamon Buttercream Icing Recipe
Mix the butter in a bowl on medium for a minute, until it's creamy and fluffy.
Add the rest of the ingredients and mix on low until all the sugar is blended. Mix on medium and beat 1-2 minutes more until smooth and fluffy.
Add a few drops milk if it's too thick. Blend in additional confectioners' sugar by the spoonful if it's too thin.
Frost the snickerdoodle cupcakes with the icing.
Dust with more cinnamon, cinnamon sugar or raw sugar granules for decoration.
**Recipe adapted from The Cake Mix Doctor**
Believe me, this recipe is SO good I had to fight to save two cupcakes for my sister and her husband who were arriving later! Try it and let me know if you like it!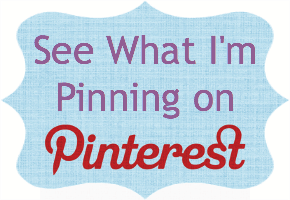 If you like this recipe please pin it on Pinterest and follow me to share in some great finds!