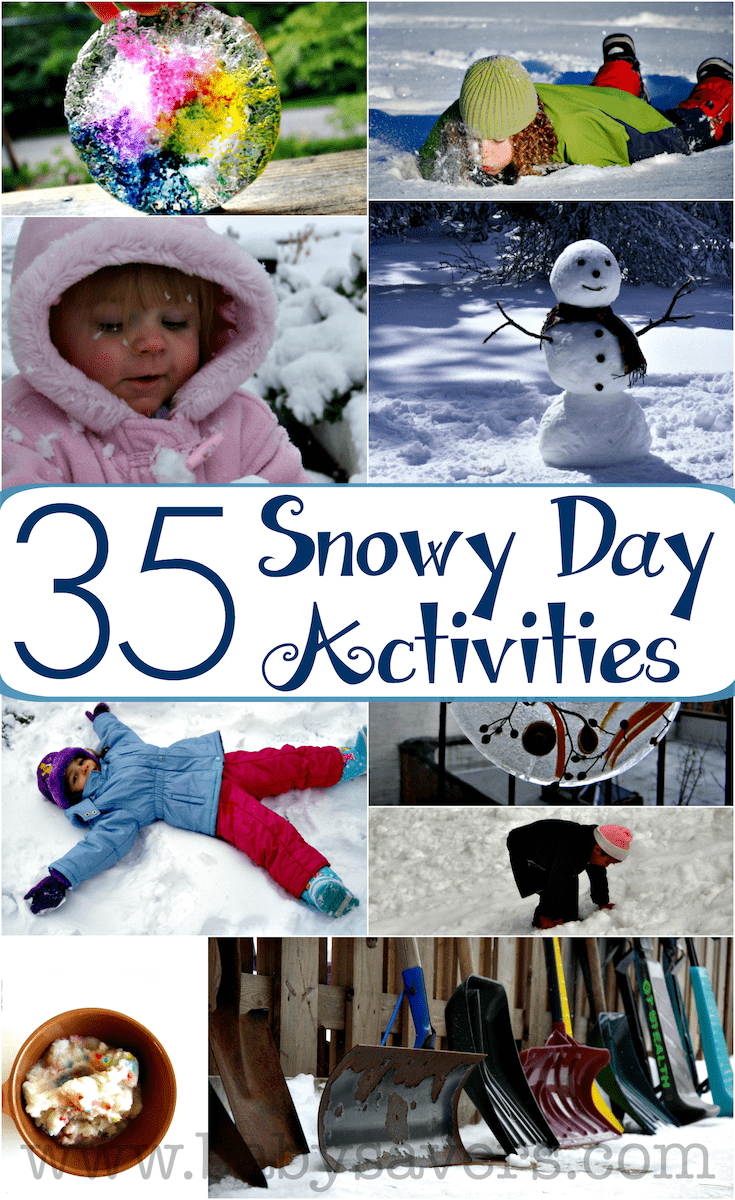 I am not someone who loves being outdoors, but as a mom, I know and appreciate the value of playing outside.
Given that I'm a Minnesota mom blogger, I also understand that snow is a part of our lives, and I always need to be prepared for it. I'm not just talking about snow emergencies; I need to be prepared for playing in the snow! That's why I always keep a list of snow day activities for all ages. Anyone who's around can play, and we can all have fun together!
My kids are always excited to play outside when the snow starts falling, but sometimes they need some ideas and prompting to keep them excited about playing in the snow.
Whether it's an official snow day or just an average day during the Minnesota winter, there are tons of ways to keep kids excited about the low temperatures!
Snow Day Activities for All Ages
Gather natural materials outside and make an ice wreath.
Paint a melted snow watercolor.
Make vanilla snow ice cream.
Mix it up with chocolate snow ice cream.
Make a snowy smiley face on a tree.
Roll the base of a snowman. Then keep rolling to make the biggest snowball possible.
Make a winter windchime.
Build snow forts.
Break out some spray bottles and make snow paintings.
Bring winter inside with a melting snowman activity.
Sculp snow critters.
Identify animal tracks in the snow.
Hang up DIY kid-friendly bird feeders.
Make ice cube excavation blocks outside.
Make a simple snow gauge.
Play tic-tac-snow with sticks and pinecones.
Make a snow bakery with baking pans.
Build a snowman.
Make a cardboard sled if you don't have a store-bought one.
Play snow soccer.
Go on a winter walk.
Build an ice cube igloo.
Go ice skating.
Play snowball hopscotch.
Give kids shovels (for the driveway or for fun!).
Take black construction paper outside and see individual snowflakes.
Use those shovels to make a snow maze.
Have a winter campfire (with adult supervision, of course!)
Channel your inner Laura Ingalls Wilder and treat yourselves to Sugar on Snow.
Make snow angels.
Play footprint tag by only using existing footprints in the snow.
Make a snowball target practice site.
Freeze water balloons to make snow marbles. Add food coloring for extra fun!
Of course, at the end of a snow day spent outside, everyone will want to warm up with a fun meal that tops off the day.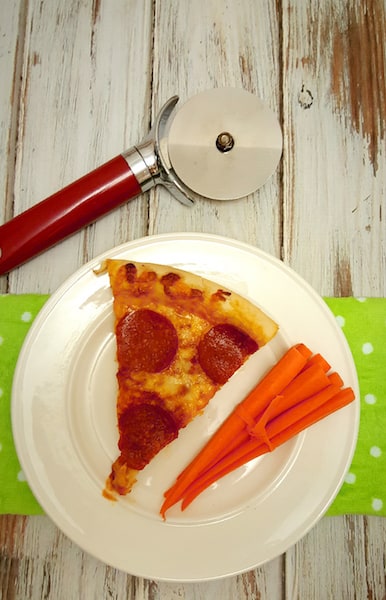 For my family, pizza is always a winning option, and Jack's Pizza will definitely win the day on a snow day!
Why? Not only is Jack's Pizza made with 100 percent Real Wisconsin Cheese, it's also a quick and easy dinner solution, even on the most challenging days!
Now that I'm stocked on ideas to keep my kids busy on snow days, I'll be stocking my freezer with Jack's Pizza so I have a great dinner option, too!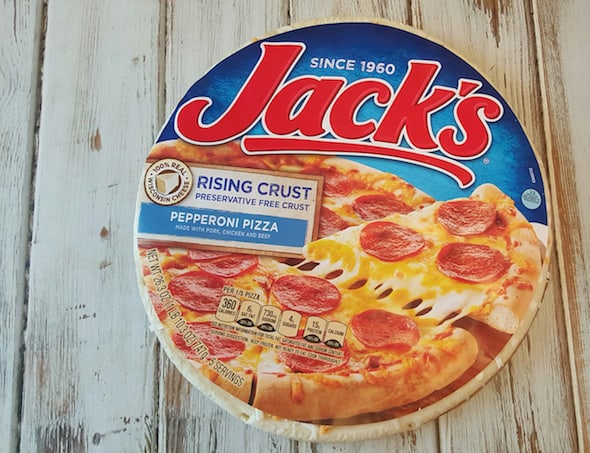 For more information, visit Jack's Pizza online and Jack's Frozen Pizza on Facebook.
We're also having a Twitter party to talk about more ways moms can win the day. There will be lots of ideas and prizes, so be sure to read the information below and join the party!
#RealCheeseRealLife Twitter Party Information
What: There's football practice, homework, piano lessons and more! For a mom, sometimes simply getting dinner on the table equals success!
We're teaming up with
Jack's Pizza
for this Twitter party to share an easy way moms can win the day. Made with Midwestern pride – and 100% real Wisconsin cheese – Jack's Pizza is a quick and easy dinnertime solution that the whole family loves.
When:
Wednesday, November 11 at 1 p.m. CT
Where: We'll be on Twitter – follow the #RealCheeseRealLife hashtag to track the conversation. You can see the details and RSVP via this Vite: https://vite.io/themotherhoodchats
Hashtag: #RealCheeseRealLife
Prizes:
We will be giving away four prizes to randomly selected participants who answer the trivia questions correctly. Each prize includes a $50 Visa gift card. Prizes limited to U.S. participants only.
See official rules
.
Hosts: @TheMotherhood, @TMChatHost, @CooperMunroe, @EmilyMcKhann