This is a sponsored conversation written by me on behalf of Duracell & Toys "R" Us. The opinions and text are all mine.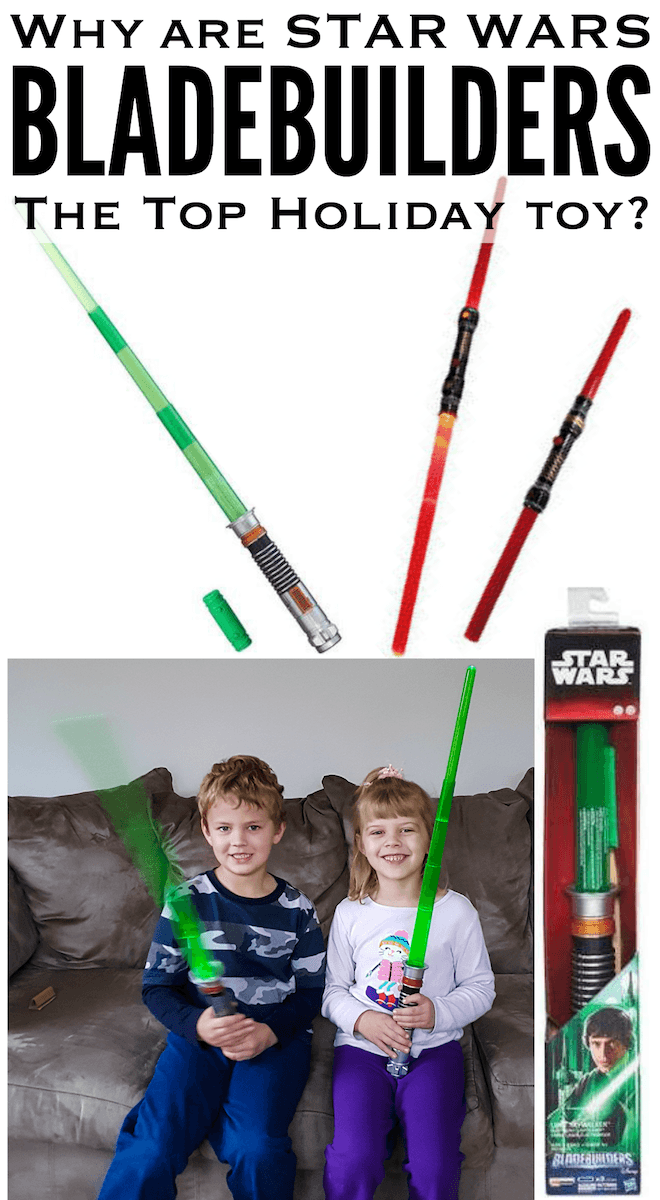 I refuse to believe Christmas is only a few weeks away. It's too much. I haven't even started shopping yet.
Just because I haven't started shopping doesn't mean I haven't heard about the hottest and best toys this holiday season.
Not only do I have this site, which has me checking online stores all over the place most days, I have two little voices in my house who are telling me all about the toys they can't wait to talk to Santa about.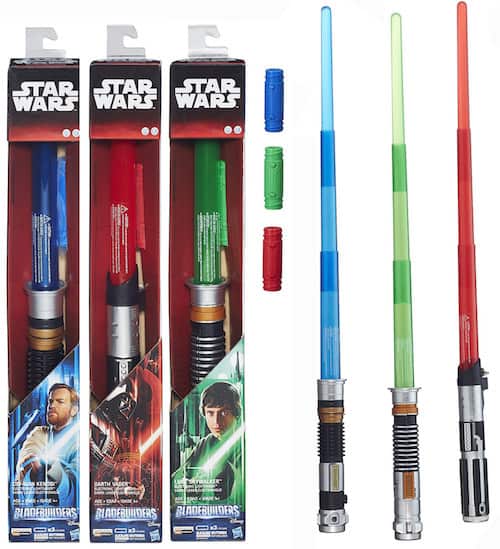 One of the toys I've been hearing about more than any other is the variety of Star Wars Bladebuilders that are available right now. Even though Haiden and Piper haven't seen Star Wars, they're both huge fans and they know more about the storyline than I ever will!
So when I surprised both of them with their own Bladebuilders Light Sabers, there wasn't any question about what they were or how they worked.
My daughter's talk of Star Wars: The Force Awakens' Kylo Ren practically shamed me into silence. And my son's instant knowledge of how the Bladebuilders worked blew me away.
Check out their reactions to receiving Star Wars Bladebuilders Light Sabers:
In my family, it's sort of "classic Marybeth" to be caught unprepared by the little details. Like gifting an amazing toy but totally forgetting the batteries.
Checking to see if batteries are included with a toy is a definite must if you want to wow the kid you're giving it to.
The Star Wars Bladebuilders Light Sabers require three AAA batteries.

When the kids realized the Light Sabers needed batteries, they immediately started asking for them.
You can see in the video that Haiden and Piper are generally polite kids, so they weren't demanding. But I knew they were desperate for some AAAs to see the light effects. They also wanted to hear the motion sensor-controlled sound effects that they already knew all about!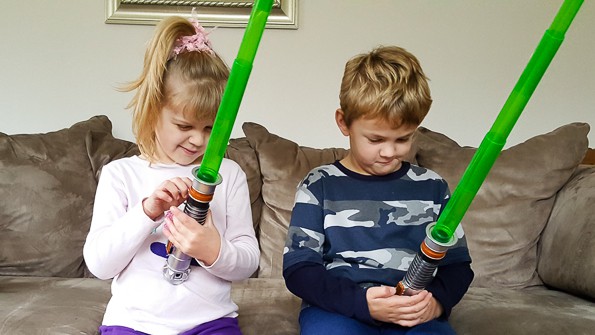 Thankfully, Duracell is sponsoring this post along with Toys R Us, so they sent the batteries along with the Light Sabers. I'm so glad I didn't have to go along for a ride on the emotional roller coaster because I didn't have the batteries they needed!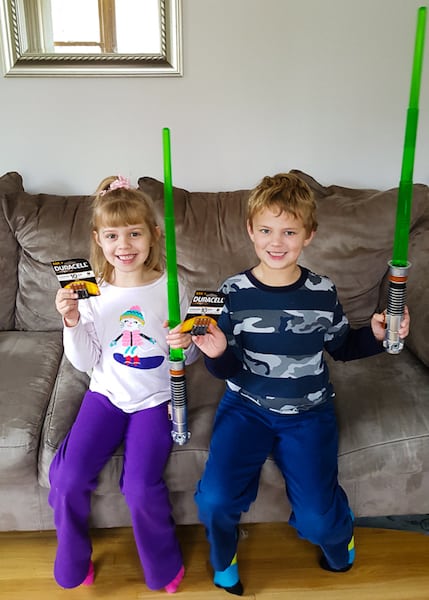 While these toys were provided for me to give to my kids, I think it's easiest to pick up batteries at the same time I buy the toys. That way I won't forget about them when it's time to start wrapping.
Toys"R"Us is a one-stop shop this holiday season. Not only do they have the best selection of Star Wars toys like the Luke Skywalker Electronic Light Saber Bladebuilder, it's also great place to buy toys and the batties required to operate them at the same time at a great price.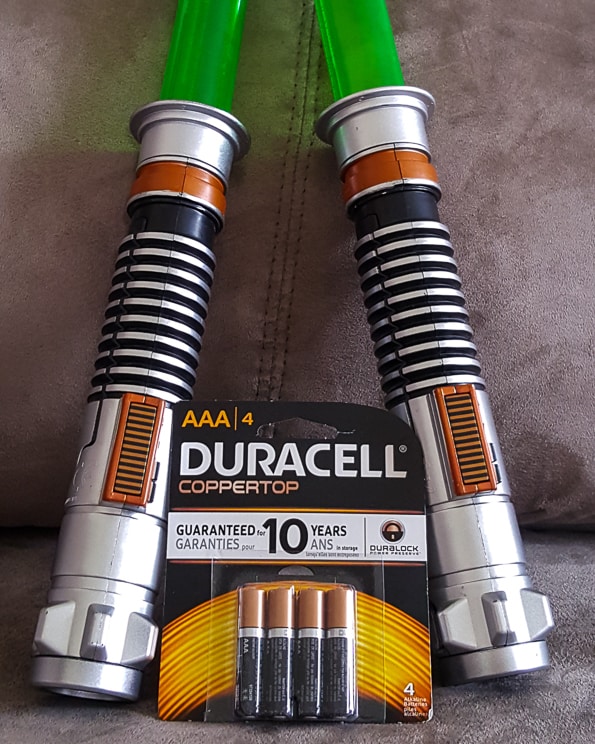 Duracell is one of my preferred battery brands, especially for toys. Many other brands seem to drain within hours of use, but Duracell lasts and lasts.
There are a few great ways to save on Duracell batteries this holiday season:
On November 22nd, your Sunday newspaper should have a $3 OFF coupon when you buy any 2 packages of Duracell batteries (AA/AAA 16pk, D/C 4pk, 9V 2pk or larger, Quantum AA/AAA 6pk, D/C 3pk or larger)
On December 13th, your Sunday paper should have a $1 OFF coupon when you buy one package of Duracell Coppertop or Quantum batteries.
After you read this Star Wars Bladebuilders review you might be in the mood to look for more great holiday gift ideas. Be sure to follow me on Pinterest and check out my Christmas Gift Ideas board for all sort of gifts for kids of all ages!
Toys"R"Us Gift Card and Duracell Batteries Giveaway
Now I have a giveaway to help you with your holiday shopping. Imagine the toys you can buy with a $100 Toys"R"Us gift card. You'll also get Duracell AAA batteries so you'll have a few less batteries to worry about after you've bought your toys!
This giveaway is open to US residents and ends on 12/2/2015. Good luck!
$100 Toys"R"Us Gift Card + Duracell Batteries

This is a sponsored conversation written by me on behalf of Duracell & Toys "R" Us. The opinions and text are all mine.