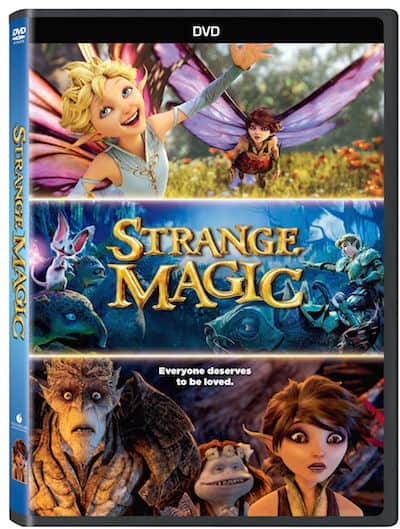 Late last year George Lucas surprised the entertainment industry when he announced he'd been working on an animated movie titled Strange Magic. It opened in movie theaters in January of 2015 and it's available on DVD starting today!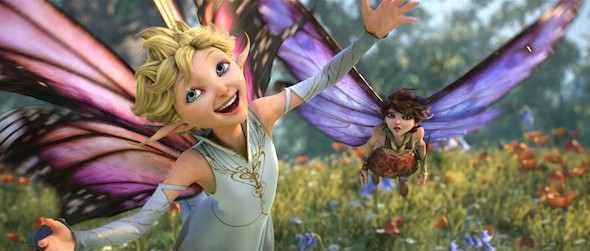 "Strange Magic" is a music-filled fairy tale about finding true love in the unlikeliest of places.

This magical adventure features a host of colorful characters including a princess who has sworn off love, a dubious villain, a slightly nutty Sugar Plum Fairy, a tenacious elf, a mischievous imp, and a knight who is no Prince Charming.

Bring home the enchanting tale the whole family can enjoy today!
I'm a huge musical theater fan, so I was extra-excited when I saw that both Kristin Chenoweth and Alan Cumming starred as voice actors in the film. But I was surprised when the movie started and the characters started singing right away. I definitely expected the movie to be a musical, but I didn't realize that all the musical numbers in the movie were covers of popular songs!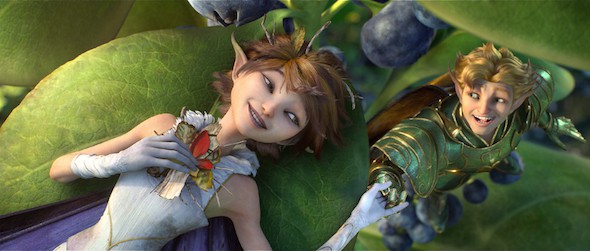 I watched Strange Magic with my husband and our two kids for a family movie night, and it didn't take long for my husband and I to start singing along each time one of the characters burst into song. Thankfully, Haiden and Piper also like to sing, so they put up with us.
The story of Strange Magic is a straightforward-but-enchanting one of adventure, infatuation, love, beauty and the fact that everyone deserves true love.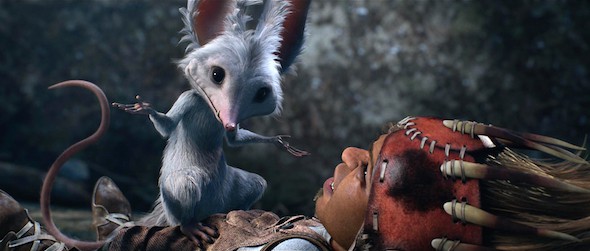 Given that George Lucas is so well known for Star Wars, Strange Magic seems like a huge departure for him. While that might be true, It's also incredibly fun and interesting to see what he's done with an animated musical love story!
The voice talent in Strange Magic includes Evan Rachel Wood, Kristen Chenoweth, Alan Cumming and Maya Rudolph.
Strange Magic on DVD has a suggested list price of $30, but right now it's on sale for $17.98. That's 40% off!