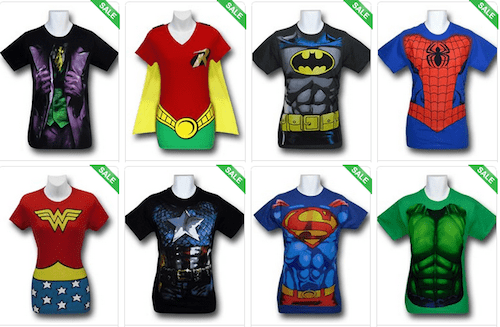 Head over to SuperHeroStuff.com and use promo code GHOST13 to save 13% on anything you order with no minimum!
Even better, there are already plenty of new shirt designs and costume-worthy tees on sale, and you can combine the coupon code with already discounted prices!
Many of these shirts could be perfect if you have a kid who's not super-excited about costumes OR if he or she is in that "between" stage where they're on the fence about dressing up for Halloween.

There are also some amazing super hero hoodies that I know my nephews would go crazy for. They're sized as small as size 4 and up to size 14.