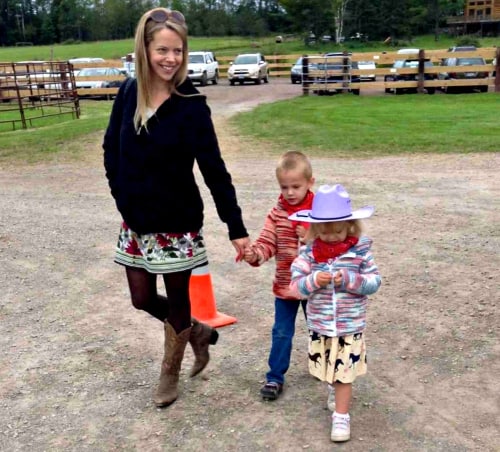 From my early childhood all the way through adulthood, I was raised with some core values that definitely still carry through to my life today:
Work hard
Love your family
Be a good citizen
Those values seem to have done well for our family. My parents are still married and they're enjoying retirement. I'm proud of my brother and sister for the lives they live, and my parents still tell all three of us all the time how proud of us they are.
I think instilling a good work ethic and emphasizing that family is the most important thing in our lives goes a long way toward teaching my own children long-term attitudes that (hopefully) will help shape their futures. It's that third point, though, that's really teaching my little ones the spirit of giving.
Be a Good Citizen
I like how the phrase, Be a good citizen is somewhat open to interpretation. It loosely translates to simply being a good person, but it can be specifically applied to how we live. In my opinion, to be a good citizen means having qualities of honesty, integrity, cleanliness, commitment, energy and so much more.
Being a good citizen and helping my children understand those values is something that's been in the back of my mind for at least a few years. Of course, being a good example is at the top of the list. I do my best to practice what I preach and hope that my little ones pick up on it and apply it at some time in their lives.
Teachable moments for being a good citizen actually start when kids are very young! Sharing begets generosity, cleaning up toys inside already has my kids picking up litter outside, and participating in chores, contributing to the state of our home, lays the groundwork for overall stewardship.
I think when kids are little, it's important to do little things to share the importance and spirit of giving. That's why we make sure we bring donations to their preschool food shelf and contribute warm outerwear during their preschool's annual hat and mitten drive.
They also know that giving back means sharing what we have with others who need it. We donate household items, clothing and toys to a nearby shelter or charitable thrift store. They know that what we're giving up will end up in the hands of someone who needs it.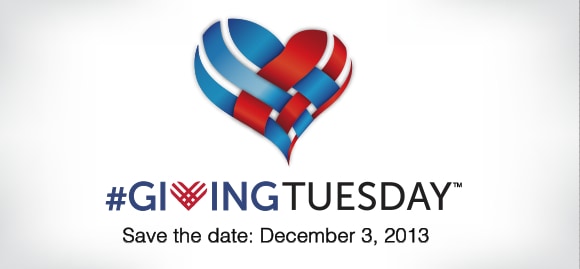 Giving Tuesday is a campaign to create a national day of giving at the start of the annual holiday season.
We have a day for giving thanks. We have two for getting deals. This year help us create #GivingTuesday. A new day for giving back.  On Tuesday December 3, 2013, global charities, families, businesses, community centers, students and more will come together to create #GivingTuesday.

It's a simple idea. Just find a way for your family, your community, your company or your organization to come together to give something more. Then tell everyone you can about how you are giving. Be a part of a national celebration of our great tradition of generosity.
Giving Tuesday is on December 3rd, 3013. Be sure to follow the #GivingTuesday hashtag and my accounts on social media channels to see how everyone–from big brands to individuals–is celebrating and participating!
If you decide to give and participate, share your own actions and encourage others with the #GivingTuesday hashtag on all social media channels. Tag me so I can see what you're doing!
I am partnering with The Motherhood and their "12 Days of Giving" leading up to Giving Tuesday. Follow along with their efforts and find more information on Giving Tuesday.