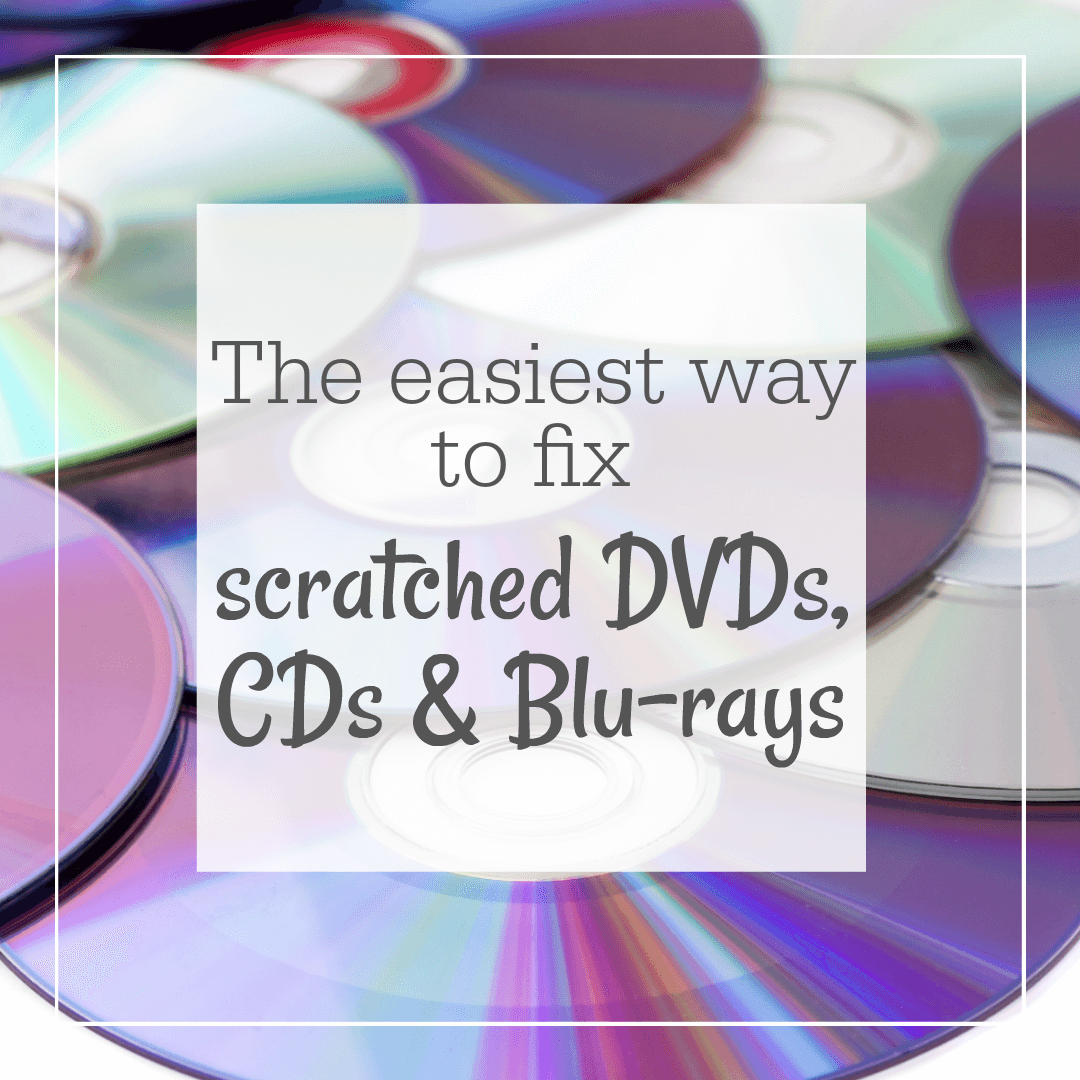 We check out several children's DVDs and CDs from our library each month. We love the library, but the downfall to their wide variety of educational movies? Most are damaged and don't play without skipping or freezing in our DVD player.
I experimented with a few different techniques of safely repairing the scratched DVDs: soap and water, toothpaste, Windex. None seemed to make any sort of difference on the playback quality.
I knew that the toothpaste was supposed to get rid of the grooves and scratches, but it wasn't doing the trick.
I thought something thicker and more waxy would be easier to apply and stick to the surface of the disc. So I pulled out the Pledge furniture polish and tried it out on a freshly-cleaned DVD. I'm not kidding, the results were amazing! Far better than any other method I tried.
Since discovering Pledge works to repair scratched DVDs, I've started the routine of washing and polishing all the DVDs we check out before I ever pop them into the DVD player. Since then, I've only had one DVD that was too damaged to work with my magical method. Every other one has played back just fine!
Grab furniture polish and some cleaning cloths (microfiber cloths are the best!). Then follow these steps to repair scratched DVDs: 
Wet a soft microfiber cloth with warm water, plop on a drop of dish soap, and wash the DVD in a circular motion.
Rinse the DVD and dry it with a dry, nonabrasive cloth.
Use a Pledge wipe or spray some Pledge furniture polish (in the yellow can) on a dry, lint-free cloth. Apply it to the DVD in short, strokes from the inside of the disk to the outer rim (against the grain). Keep doing this until the surface of the disc is coated.
Use the other side of the dry cloth to lightly rub the disc in a circular motion until it's wiped clean.
Put the disc in the DVD player and play it. If it doesn't work, repeat steps 3 and 4 and try again!
If your DVD, CD or Blu-ray still doesn't work, apply Brasso metal polish on and around the scratches. You need to be very gentle with this–it's intended to polish tough metals, not delicate wood furniture!
Brasso works in a different way than Pledge does on discs. Pledge furniture polish is a waxy substance that fills in the scratches. Brasso smooths and buffs the scratches out. It's effective, but work carefully with it and focus on the most damaged parts.
These are the important products mentioned above:
Lemon Pledge Furniture Polish
Brasso Multipurpose Metal Polish
AmazonBasics Microfiber Cleaning Cloths
Lemon Pledge Wipes
 Note: don't use Pledge multi-surface spray in the blue can. It works great to repel dust from electronics and everything else, but it doesn't have that waxy consistency that's needed for fixing DVDs.

Do you use a different method for repairing scratched DVDs? Leave a comment letting me know your best advice!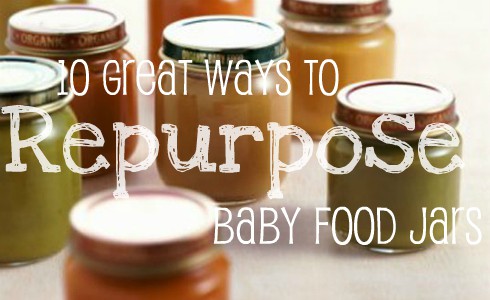 Don't miss 10 ways to repurpose baby food jars. Even if you don't have a baby it just might inspire you to get your hands on those little glass jars!