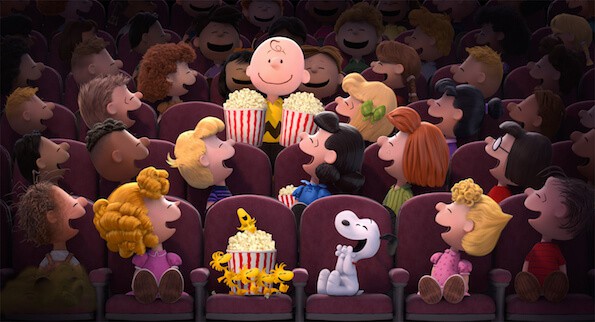 I think everyone from Minnesota has a special place in their hearts for Charlie Brown, Snoopy and the rest of the Peanuts gang. Since I'm a Minnesota mom blogger, I'm definitely part of that group!
I was disappointed that our family didn't have a chance to see The Peanuts Movie in the theater a few months ago, but that made me extra excited to receive The Peanuts Movie Limited Edition Gift Set in the mail a few days ago!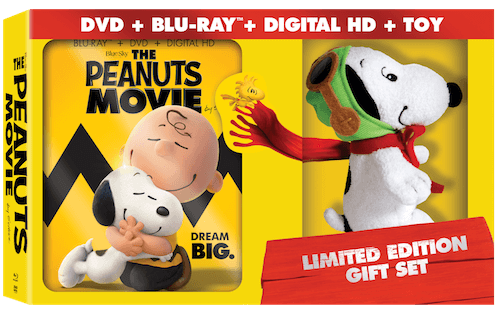 I was happy to see that my kids loved The Peanuts Movie just as much as they enjoy the classic Peanuts movies we get from the library.
Even better, I was thrilled that the overall tone of the story told in The Peanuts Movie hasn't changed from the classics. The characters are the same, the story is just as sweet as ever and the animation is adorable!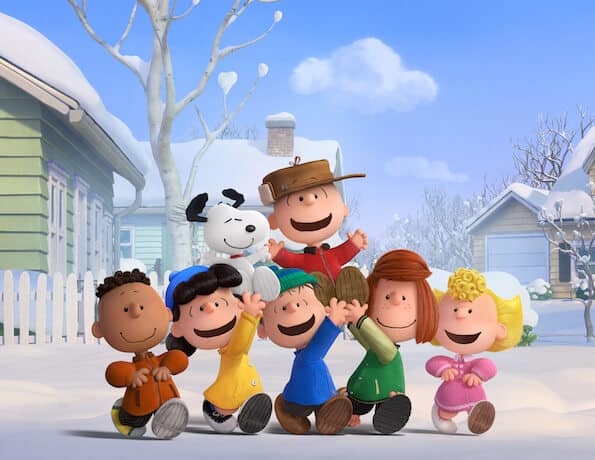 About The Peanuts Movie:

Every underdog has his day in this fun, family film hailed by critics as "clever and charming" (USA Today), "the year's best family film"and "funny and heart-warming" (CBS Radio News).

In The Peanuts Movie, good ol' Charlie Brown, Snoopy, Lucy, Linus and the rest of the beloved Peanuts gang appear as you've never seen them before in a brand-new feature film from the imagination of Charles M. Schulz and the creators of Ice Age.

Join everyone's favorite eternal optimist, Charlie Brown, as he embarks on a heroic quest, while his beagle pal Snoopy takes to the skies to pursue his arch nemesis, the Red Baron. It's a hilarious and heart-warming adventure!
I think one of the best things about bringing home movies on DVD and Blu-ray is all the extras, and The Peanuts Movie doesn't disappoint!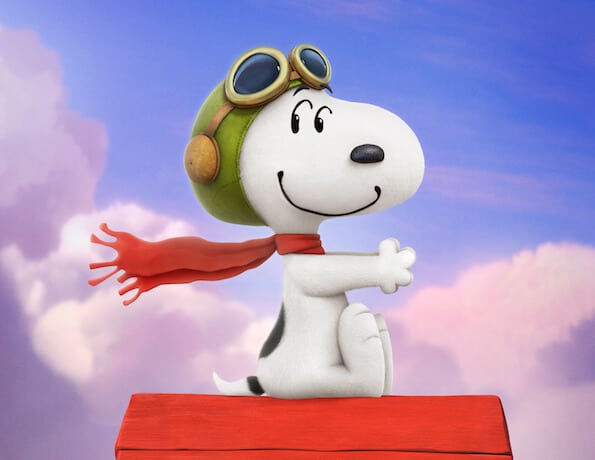 Here are all the special features included in with the Blu-ray 3D, Blu-ray and digital HD editions of the movie:
Snoopy Snippets – Can't get enough of your favorite Peanuts characters? These six all new Snoopy Snippets will brighten your day!
You Never Grow Up Charlie Brown – In this fascinating documentary, you'll learn about Charles Schulz, the history of the Peanuts gang, and their journey to the big screen!
Snoopy's Sibling Salute – It's a Snoopy family reunion as The Peanuts Movie
filmmakers introduce viewers to Snoopy's siblings: Andy, Olaf, Spike, Belle and Marbles.
Learn To Draw Snoopy, Woodstock and Charlie Brown – Director Steve Martino provides fun, step-by-step tutorials on how to draw Snoopy, Woodstock and Charlie Brown.
Get Down With Snoopy and Woodstock Music Video – Clap, dance and sing along with Snoopy, Woodstock and Charlie Brown to an all-new version of everyone's favorite Peanuts song!
"Better When I'm Dancin'" Meghan Trainor Lyric Video – The Peanuts gang is dancing up a storm with moves like you've never seen before—and on-screen lyrics so you can sing along.
"Better When I'm Dancin'" Meghan Trainor Music Video – Escape to a wonderful, whimsical world with Meghan Trainor's music video for her hit song "Better When I'm Dancin'."
Behind The Scenes of "Better When I'm Dancin'" – Meghan Trainor takes you on an exclusive tour behind the scenes and on the set of her "Better When I'm Dancin'" music video!
Snoopy's Playlist – Now the music from the movie is at your fingertips—use Snoopy's Playlist to jump directly to your favorite songs.
I'm excited to announce that I'm giving away one Limited Edition Gift Set of The Peanuts Movie to one babysavers.com reader!
The Peanuts Movie Limited Edition Gift Pack

Landing Page (Automatic)
Entering to win is easy. Just check out The Peanuts Movie and leave a comment sharing what you like most about the Limited Edition Gift Set! Be sure to record your answer in the giveaway form above then check out the ways to earn extra entries!
Disclosure: Review and giveaway samples provided by FHE Insiders. All opinions are my own.