Back in November 2014, Disney and ABC flew me out to LA for a little Disney press trip that I might have mentioned one or two times 🙂 The trip was amazing in a ton of different ways, and I've been waiting to share my exclusive experience about ABC's new show, Galavant!
'Galavant' is a medieval musical comedy that follow sthe adventures of Galavant, a dashing hero who is determined to reclaim his reputation and his "Happily Ever After" by going after the evil King Richard, who ruined it the moment he stole the love of Galavant's life, Madalena.

The episodes will chronicle Galavant's journeys (and the twists and turns that go along with them) through musical numbers composed and written by Alan Menken and Glenn Slater.
As soon as I found out I was going to get an inside look into Galavant, I found this teaser trailer:
As a gigantic musical theater fan, it's no surprise that the little video blew me away. It also left me wanting so much more, including details on how I could convince everyone else to watch Galavant with me!
After my meeting and interviews with these people, I have tons of reasons why everyone will want to watch Galavant! Here's who I had the pleasure of interviewing:
Alan Menken: Academy and Tony Award-winning composer of The Little Mermaid, Beauty and the Beast, Newsies, Aladdin, Little Shop of Horrors and more.
Glenn Slater: Grammy Award-winning lyricist of Tangled and stage adaptations of The Little Mermaid and Sister Act: The Musical.
Dan Fogelman: Writer from films like Tangled, Cars, Cars 2  Bolt. 
Joshua Sasse: Stage and film actor with roles in various films, television shows and musical theater productions.
5 Reasons to Watch Galavant:
1. The concept!
One YouTube commenter put it perfectly:
"So, if Monty Python and the characters from The Princess Bride walked into Disney World, this is what would happen, right?" 
Right.
Dan Fogelman, the writer for Galavant, also said, "If you like Princess Bride, Game of Thrones and Monty Python, you're more likely to like this show than those that don't."
2. The music!
When I first read about Galavant my inner 14 year-old was squealing. Alan Menken is the composer for this show. He's the man responsible for making the music that shaped my musical history.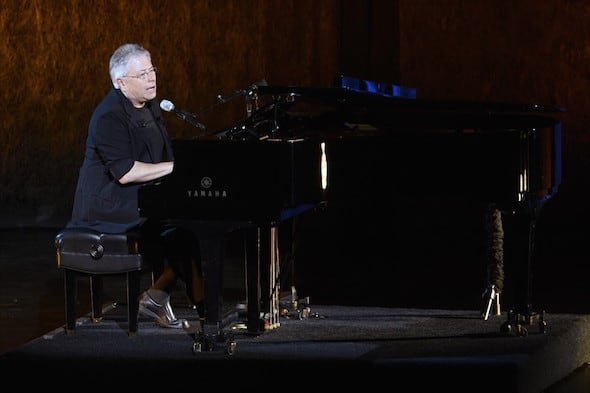 Dreams of playing in the orchestra for scores from films like Beauty and the Beast, Aladdin and The Little Mermaid motivated me to play the French horn and play it well. That music was also the gateway to my theater fandom.
As it turns out, Alan Menken creates more magic than can actually ever be used. I learned that the volume of his compositions far exceed what can ever be used. The thought of all that music left on the cutting room floor makes me want to cry a little bit, but I can't wait to hear everything that was kept. Since there are 33 musical moments in just eight episodes of Galavant, so there will be plenty to listen to!
3. The scenery! 
Every episode of Galavant is filmed on location in England and the scenery is real. Remember, the show is set in Medieval times. That means castles. And the castles that you see in the show are real. You'll be seeing a lot of true historic sites as you watch Galavant.
4. It's written with families in mind! 
Galavant was written with the understanding that families would be watching it together.
That's not to say that there's not humor aimed at adults. But Dan Fogelman said, "We try to make adult jokes that kids won't understand. It's adult humor that adults can watch, but hopefully there's nothing that crosses the line."
I think that kind of humor is something we see in a lot of contemporary animated films, and it's fun to be on the side of getting both meanings!
5. The cast and guest stars! 
Galavant is played by the incredibly charismatic Joshua Sasse, and we were lucky enough to meet him: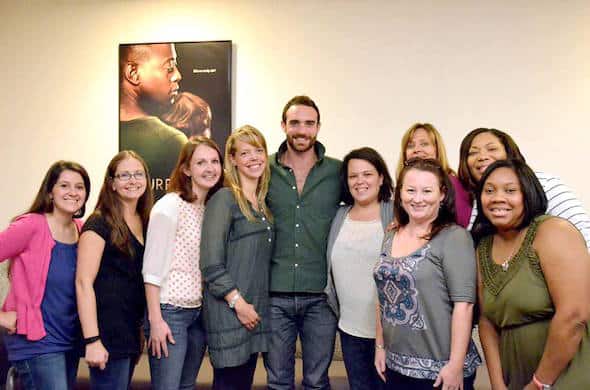 Further, the eight episodes that are showing this month are packed with guest stars we all know and love. Watch Galavant and you'll be seeing: Weird Al Yankovic, John Stamos, Ricky Gervais, Hugh Bonneville and Rutger Hauer among the talented cast!
As I stated at the beginning of this post, Galavant premieres January 4th at 8:00 pm EST and you can watch it every Sunday night in January!  
Follow Galavant on social media to stay caught up with all the news!
https://www.facebook.com/GalavantOnABC
https://twitter.com/GalavantABC
https://www.pinterest.com/GalavantABC
https://instagram.com/GalavantABC
https://galavantabc.tumblr.com
https://plus.google.com/+GalavantABC
Photo credits: Staci Salazar and ABC Television.