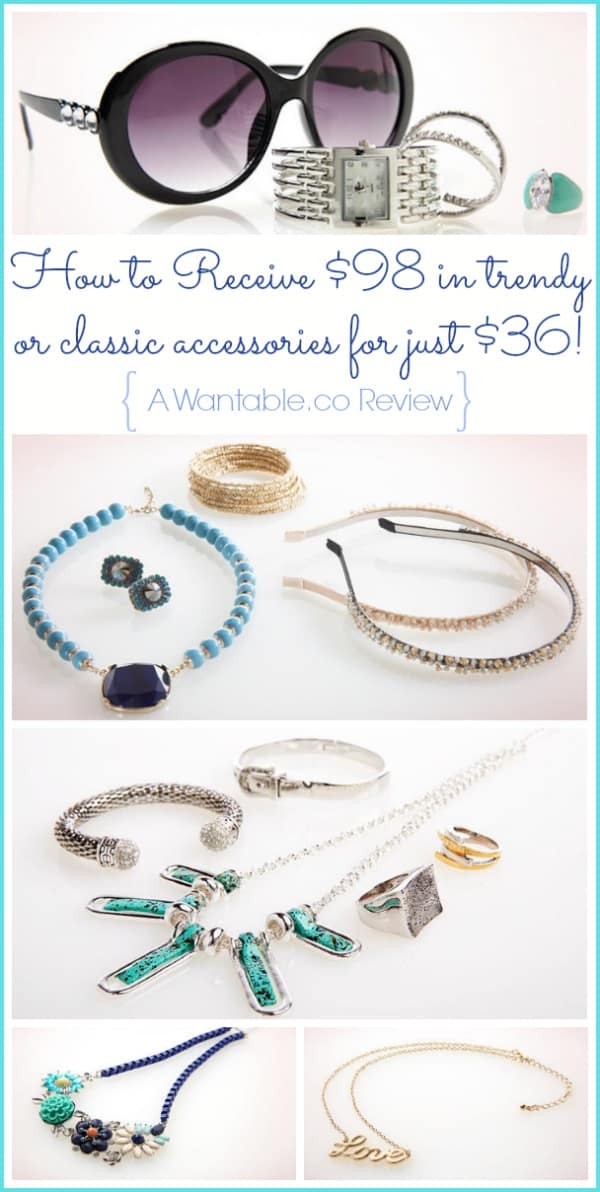 A few months ago Wantable.co contacted me and offered me a monthly Accessory Box. I do love those monthly subscription boxes, so I agreed to write a Wantable jewelry review after I received my box and had time to give the items a try.
To start out, I fully admitted that I might not be the best person to try out a box of jewelry in a subscription box that costs just $36. While I've been expanding my accessories wardrobe a bit over the past year or two, I generally wear the same jewelry all the time with little change: My wedding and engagement rings, a watch and the same earrings every single day. I should have known that the contents of the Wantable box likely weren't for me, but I thought it would be a fun selection to share with all of you!
I have to say that, although what I received wasn't totally suited to my preferences (what can I say? I lean towards traditional jewelry) I can think of more than a few people I know who would go crazy for the accessories in a Wantable box!
What's inside every Wantable Accessories box? 3-4 boutique jewelry pieces, hand-picked to perfectly match your preferences.
What I received in my box for my Wantable Jewelry review: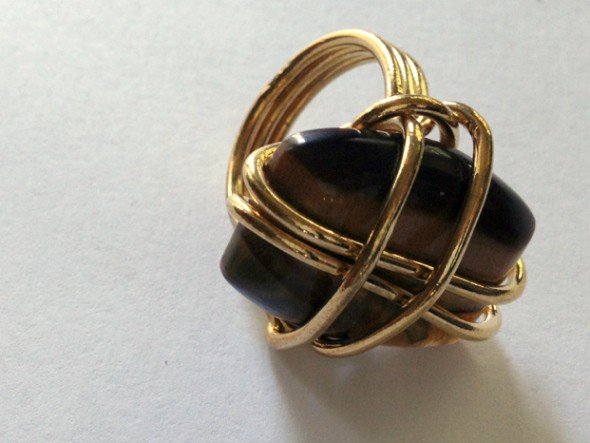 This is the CeCe Ring. I had provided my ring size in the original questionnaire that I did when I signed up, so the ring fit my right ring finger perfectly! The tiger's eye stone wrapped in golden strands is a great statement ring, and it is definitely unique!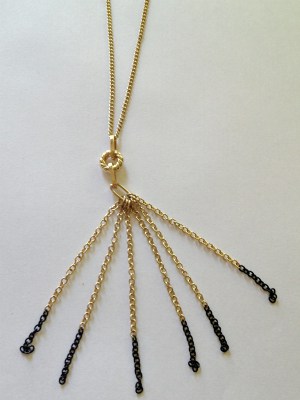 This is the Genevieve necklace. It's an interesting design. When the necklace is worn, all of those short chains that are fanned out hang together in a small cluster. It's not enough to look like a tassel, and the dipped black chains at the ends look a little off. I do, however, think this could be a great fit for someone who's looking for an edgy necklace that's still delicate and feminine.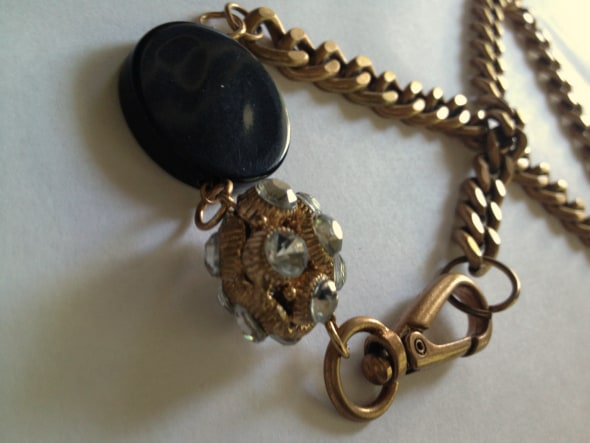 I also received this Valentina necklace. This is definitely a statement necklace, and it really stands out when worn! The globe of crystal cut jewels sparkle, and the chunky chain is heavy and the overall style is a little bit steampunk.
The only part I don't like about it is that black plastic disc that's next to the crystals. I think it distracts from the stunning crystals. That's definitely personal preference, and I can tell the piece is well-made and would definitely grab the attention of others!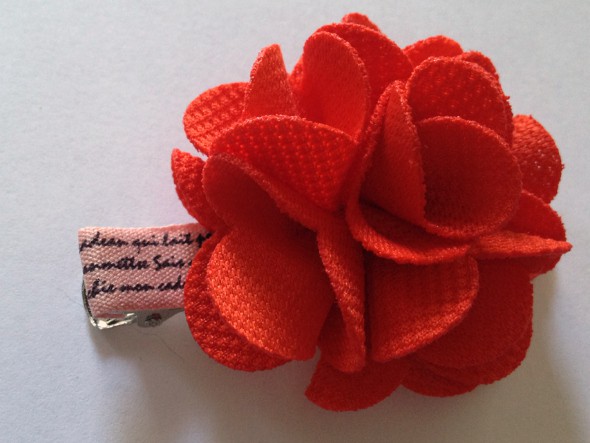 This Rose barrette is my favorite item that came for my Wantable Jewelry review. It's a cute fabric flower that's in a stiff fabric so the bloom holds it shape. The alligator clip is covered in this lovely pink canvas that has some sort of French script on it. The whole clip is beautiful, and it works for me as well as for my daughter!
Not pictured are the Dilita earrings.
I also received a packing slip that showed the retail price of all the items I received for a Wantable jewelry review . Here are the values:
CeCe Ring :: $26
Genevieve Necklace :: $20
Valentina Necklace :: $26
Rose Barrette :: $8
Dilita Earrings :: $18
That means the total value of my Wantable Jewelry review box was $98!
I fully admit to not being the ideal customer for Wantable, but I can think of several of my own friends who would really, really love the selection and value that's received in their boxes! I've also heard reports of many very happy Wantable customers–they even sold out of their accessories boxes last month!
Speaking of selling out, Wantable offers a total of three different types of subscription boxes, and two of them have sold out before the selling period closed!
Wantable also offers the following:
A monthly Intimates Box that will include a selection of camis, panties, socks and more. A monthly box will contain 4-5 premium essentials, hand-picked to perfectly match your preferences.
A monthly Makeup Box that contains "The best in beauty, curated just for you." The boxes promise to contain 4-6 full-size, premium makeup products, hand-picked to perfectly match your preferences.
Does the thought of committing to a monthly subscription to anything scare you? While any Wantable Box will cost just $36 per month if you sign up to receive a box each month, you can also order a single box without a subscription and pay just $40. For either option, there's no additional charge for shipping!
If you do choose to order a Wantable subscription to get the discounted price of $36, know that subscriptions are monthly and they can be paused or cancelled at any time, with no strings attached. How great is that?
Whether you choose the Accessories, Intimates or Makeup box, Wantable definitely wants happy customers! While they want you to love your box, returns are always free. In most cases you'll need to return your entire box, but you can do it for any reason and receive a full refund, no questions asked. That's fantastic!
Want to know where Wantable ships? In addition to shipping to the United States, Wantable ships to Canada and Australia. There are some extra handling charges for international shipping.
Have you checked out Wantable? Which Wantable Box would you like? The Intimates, Makeup or Accessories?
Disclosure: I received the items described above from Wantable.co at no cost and wrote this honest review after receipt of the items.