: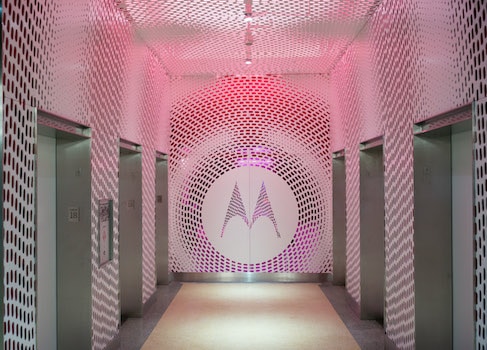 If you follow me on Instagram you probably noticed that I was in Chicago last month to meet up with a group of #VZWBuzz Influencers-also known as influential mom bloggers!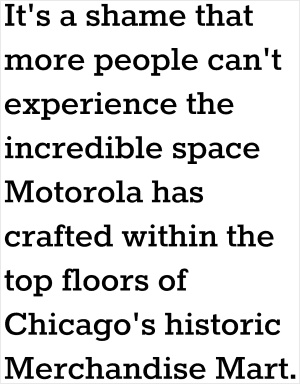 While the trip was fantastic from start to finish (how could it possibly be bad when I spent two nights at the Hard Rock Hotel and was even gifted with an amazing new Samsung Galaxy Note tablet?!), one of the highlights was the exclusive visit to Motorola's headquarters in Chicago.
As it turns out, it's a pretty big deal to hit up Motorola's headquarters for a tour. After the visit, I learned that our small group of mom bloggers was only the second group of media professionals to be allowed into the headquarters. The first group? CNN.
It makes sense that Motorola limits the number of people with cameras, recorders and even notebooks into their space.
After all, Motorola does a ton of technological research and development in their home office, so I can't even imagine the value of the intellectual property that's at risk when too many outsiders are allowed in.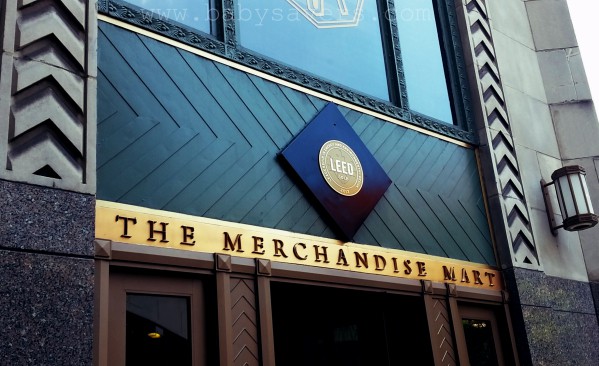 It's a shame, however, that more people can't experience the amazing space  crafted in Motorola's 600,000 square feet within the top floors and rooftop of the historic Chicago Merchandise Mart.
In the past year, nearly all of Motorola's 2,000 Chicago-based employees have moved into their new space, where 75,000 square feet of lab space allows plenty of room for developing the next cutting-edge technology product.
In addition to the labs, the Motorola headquarters features these amenities (and many more) for their employees:
Rooftop access and plaza
Nine micro kitchens and pantries
Game room
Tech stop
Here's a glimpse of about half of the Motorola Headquarters employee game room: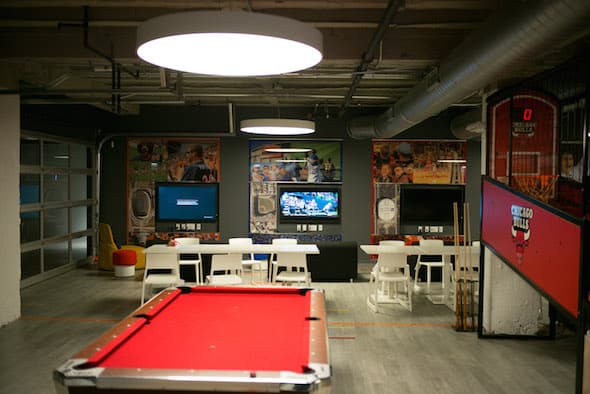 This micro kitchen features a wall-size transit map. The live feeds of Chicago's public transportation system running along the routes allow workers to monitor their bus and train schedules in real time: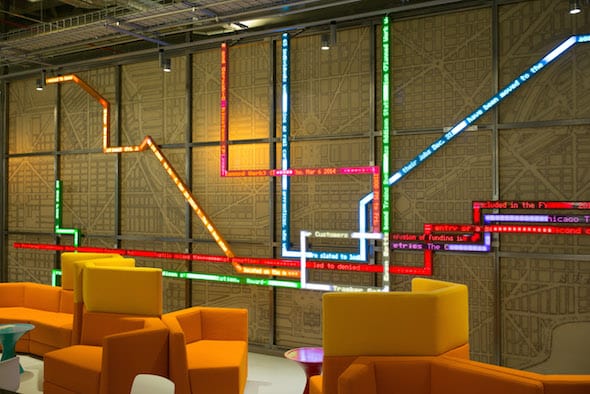 When I worked in the corporate world, I thought I was lucky to have reaped the benefits of being based at both General Mills headquarters and Target headquarters at different times. I didn't think it could get any better than either of those two places!
Thankfully, I'm incredibly happy staying home with my kiddos and working on this blog, otherwise I'd have a serious case of "the grass is greener" when thinking about the absolute amazingness that is Motorola's new headquarters in Chicago!

: