There's no doubt about it, smiles make for a much better picture than frowns. The holiday season is a time for lots of photographs, and smiling is the easiest way to look your very best in any picture!
I try hard to take pictures with my family. I also  like to take selfies to document important moments, but I'm super-critical of how I look in any photo.
One thing I always zero in on is my teeth. I'm much more likely to love the picture if my teeth look bright and white in the photograph!
As we start the week before Christmas, it's important that my teeth stay as white and bright as ever. So I'll be brushing my teeth with Crest 3D White Radiant Mint Whitening Toothpaste!
Right now, the BEST place to shop for Crest 3D White Radiant Mint Whitening Toothpaste is Amazon! There's a 3-day deal to save $2 on a value 2-pack.
This Amazon toothpaste deal starts today (December 17) and runs through December 19.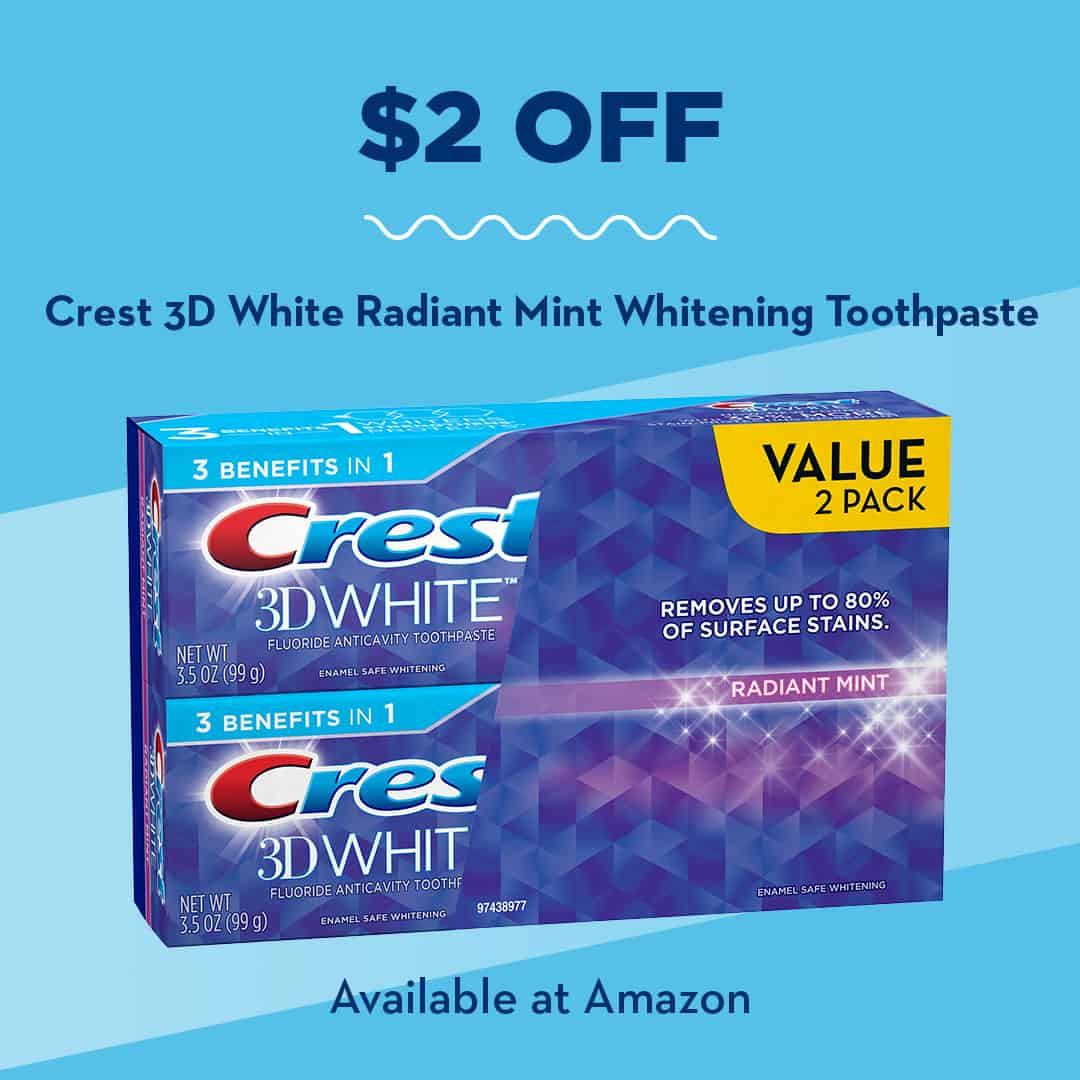 Crest 3D White Radiant Mint Whitening Toothpaste is different than other brands and types of teeth whiteners because actually strengthens and protects teeth as it whitens! Here's everything it does:
It whitens teeth by removing up to 80% of surface stains
It protects teeth against future stains
It's a fluoride toothpaste that protects against cavities
It's strengthens your teeth AND it's safe on tooth enamel
With all those benefits, it makes sense that the offer to save on this toothpaste is for a two-pack. You're definitely going to want to use it well beyond the holiday season!
I'm a fan of giving food and toiletries as gifts, especially to the college students on my Christmas shopping list. Crest 3D White Radiant Mint Whitening Toothpaste is a great gift idea to introduce them to a new product. Help them brighten their smiles while keeping their own money in their wallets!
This offer ends on December 19th and is only available while supplies last, so be sure to get yours today!