Wine gifts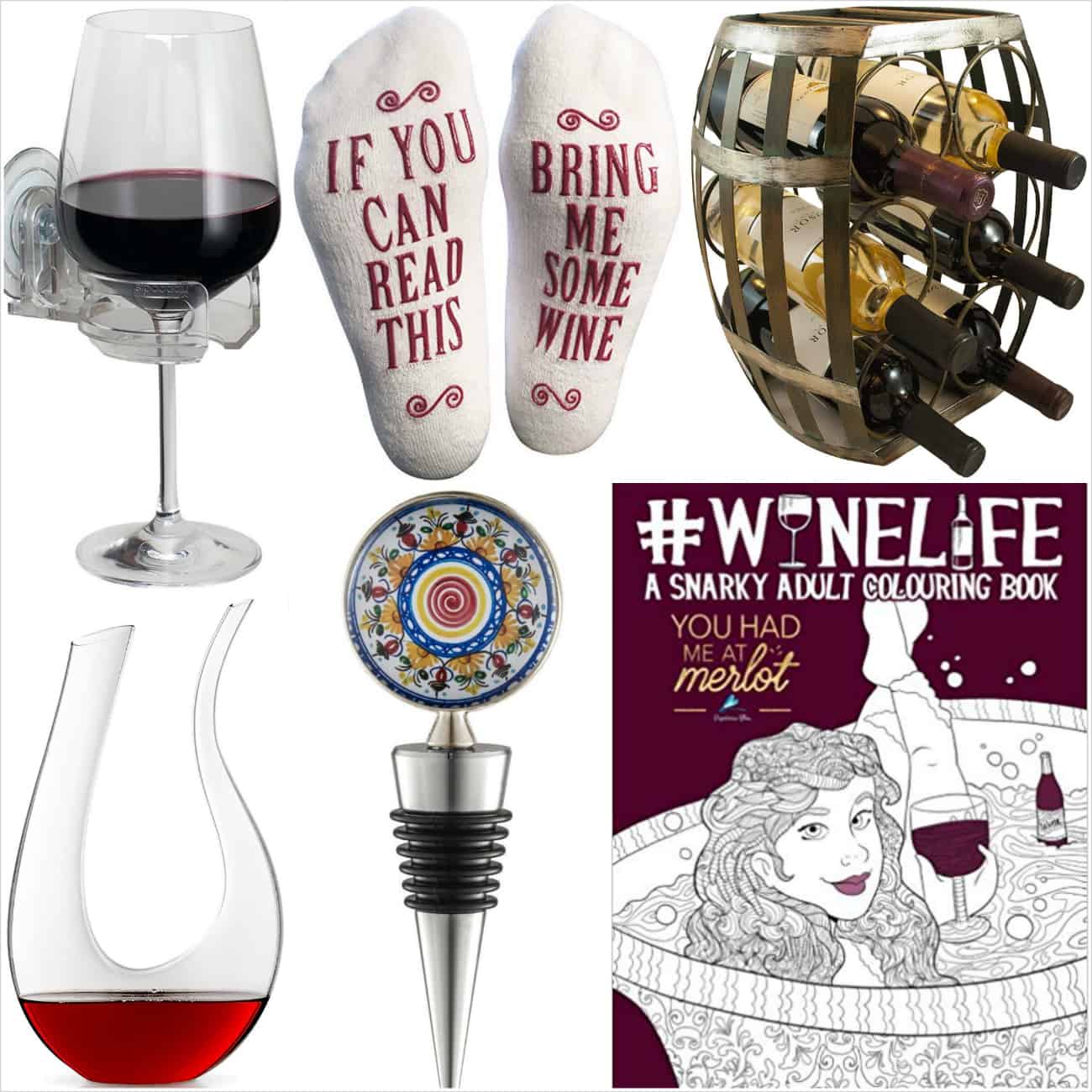 Gift baskets are overdone, so what do you buy a wine lover? It turns out there are plenty of unique wine gifts to be found. You could look all over for the best wine gifts, or you could leave it to me!
Check out these 20 fun, funny, classy or charming gift ideas for wine lovers and your gift will be the best one.
I love that these wine gifts start at less than $10. There's the perfect wine gift for anyone here!
Before we begin, please save this image on Pinterest to share it with others: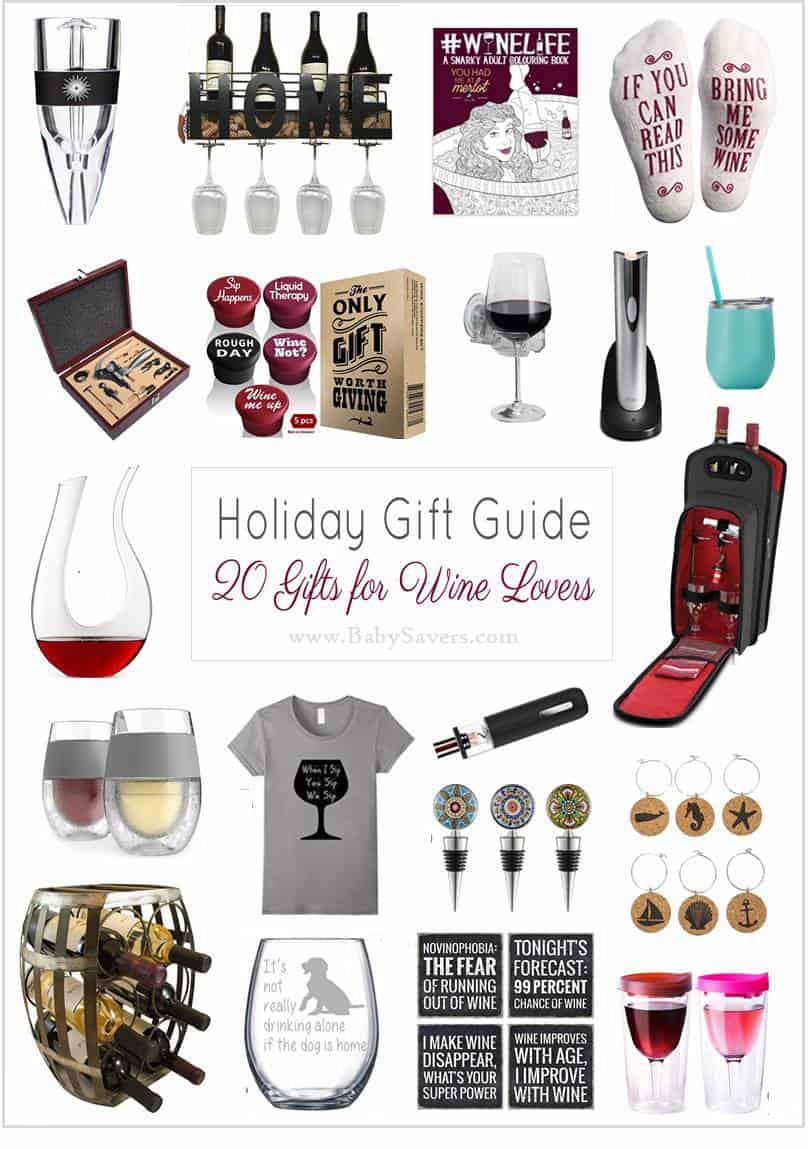 Funny wine gifts
Not Drinking Alone If Dog Is Home Glass
When I Sip You Sip We Sip T-Shirt
SipCaddy Bathtub Wine Glass Holder
Wine Gifts for Wine Storage
Barrel Shaped 6 Bottle Wine Rack
Wine Gifts – Glasses and Decanters
Sassy Cups 12Oz Wine Tumbler with Lid
JoyJolt Hand Blown Wine Decanter

Wine Gifts – Bottle Openers
Piece Electric Wine Opener Gift Set
9-Piece Wine Accessories Set with a Wooden Box
Oster Cordless Electric Wine Bottle Opener
Wine Accessory Gift Ideas
Vinluxe Pro Wine Aerator with gift bag
Sun Bright Wine Bottle Stoppers
Vino Please 4-Piece Wine Coaster Set
With wine gifts starting at less than $10 you're sure to find the best present for everyone!
Do you have a favorite wine gift? Share it in the comments below!