Winnie the Pooh Slime Recipe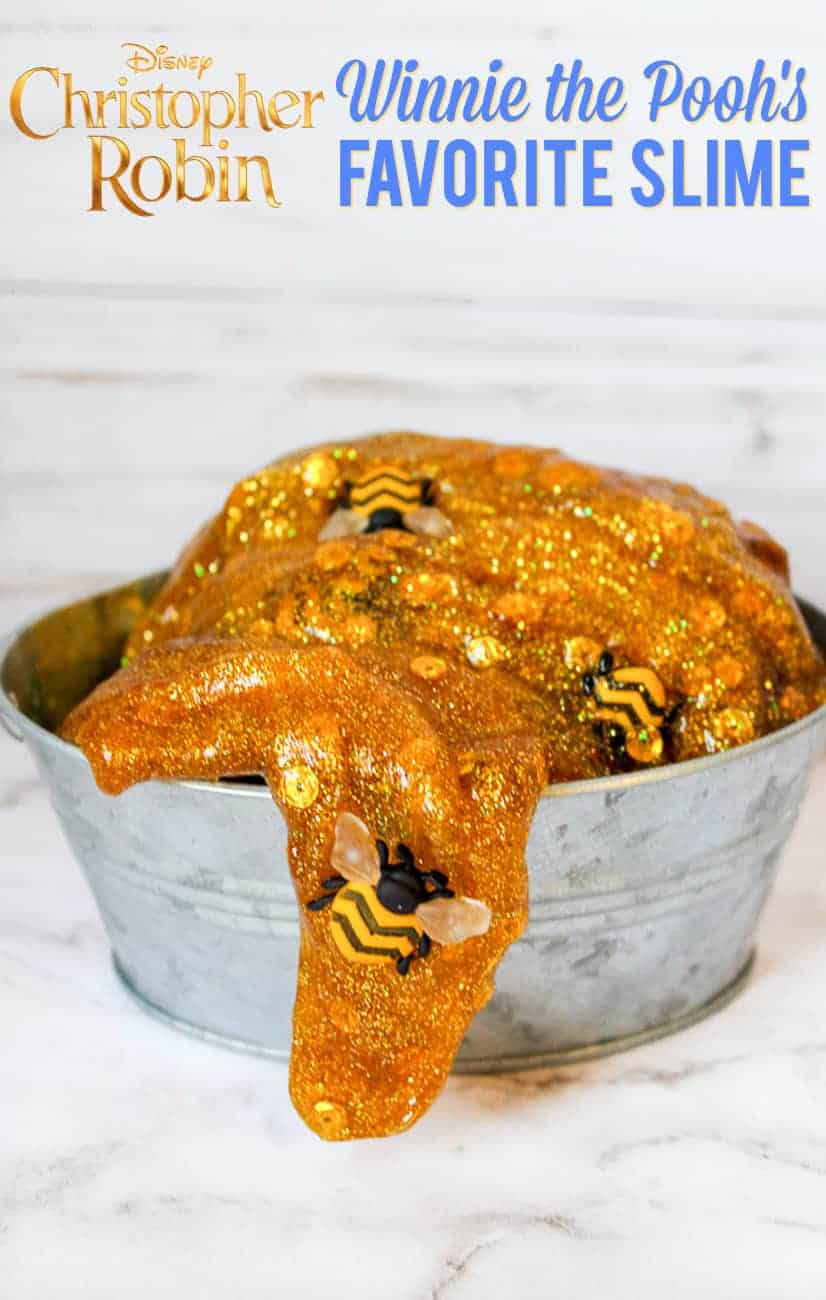 Have you seen the trailer for Disney's Christopher Robin? It's in theaters in August and it looks so wonderful I could cry.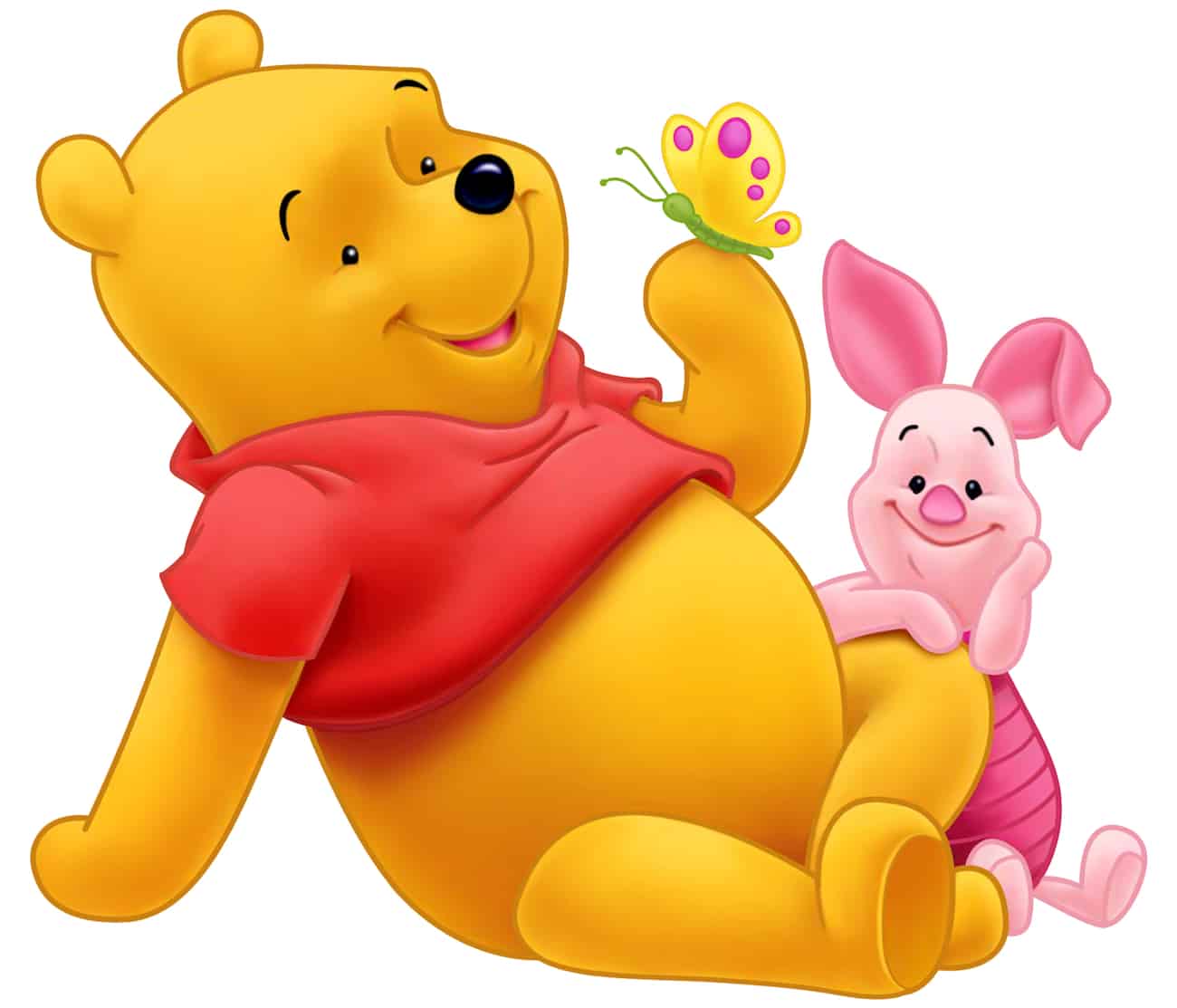 I think Disney's Winnie the Pooh has a special place in most of our hearts – I don't think there's a sweeter character out there.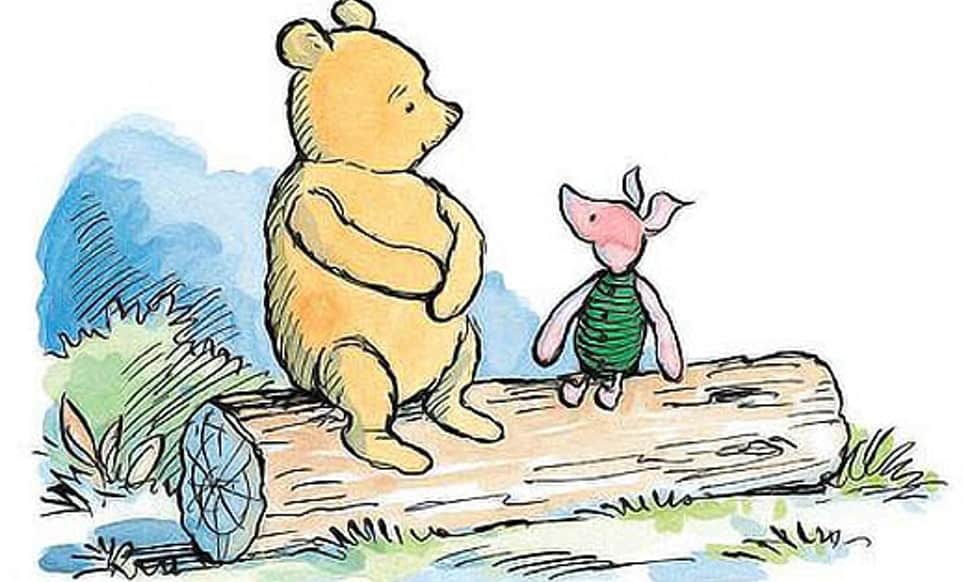 but doesn't A.A. Milne's classic Winnie the Pooh just make you melt?
It's that sentiment that makes me so excited to see Disney's Christopher Robin. That feeling is definitely reflected in the newest trailer. Watch it here:
If you're looking for a fun Christopher Robin or Winnie the Pooh activity to do with your kids, I have a fun idea: Winnie the Pooh slime!
Love slime? Don't miss my Glow in the Dark Hotel Transylvania Vampire Slime Recipe!
This slime mixed with glitter, sequins and adorable tiny bee embellishments will make kids so happy, and it will bring out your Winnie the Pooh-loving inner child!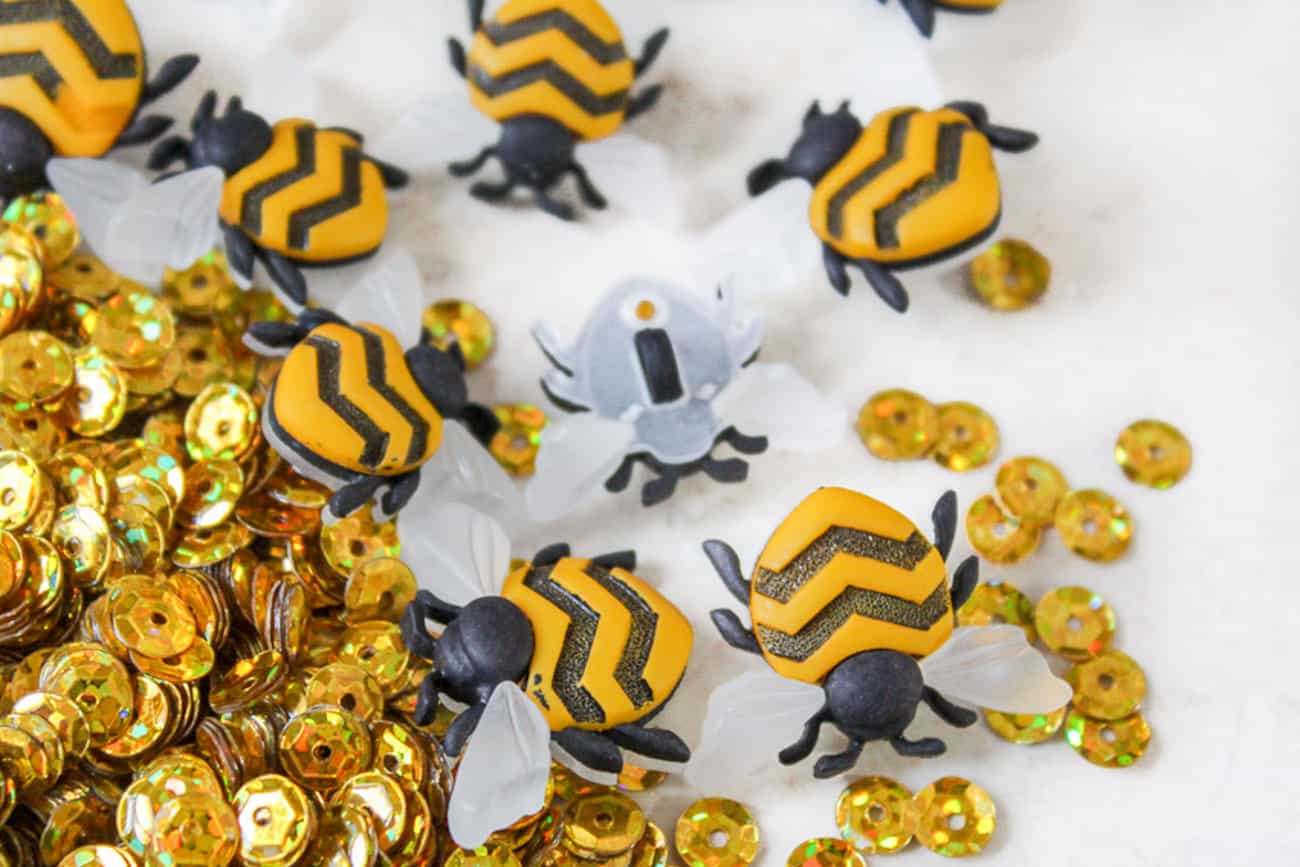 How to make Winnie the Pooh Slime
Scroll down to print your Winnie the Pooh slime recipe.
Ingredients for Winnie the Pooh slime:
1 cup water, hot
1/3 tsp borax
1 5 oz bottle Clear Elmer's Glue (you'll want the big jug of Elmer's clear glue if you're going to make more than one batch of slime)
1/4 cup water at room temperature
Food coloring – I used this gel food coloring (the color options are the best out there and I love the amazing color it provides!) The colors that I used were golden yellow and brown.
2 containers for mixing
1 airtight container for storing the finished slime
Winnie the Pooh Slime shopping guide
These are the recommended products for my Winnie the Pooh slime:
Borax Powder – Pure Multi-Purpose Cleaner, 1 lb. Bag

BEE Button Embellishments

Elmer's Liquid Clear School Glue, 5 oz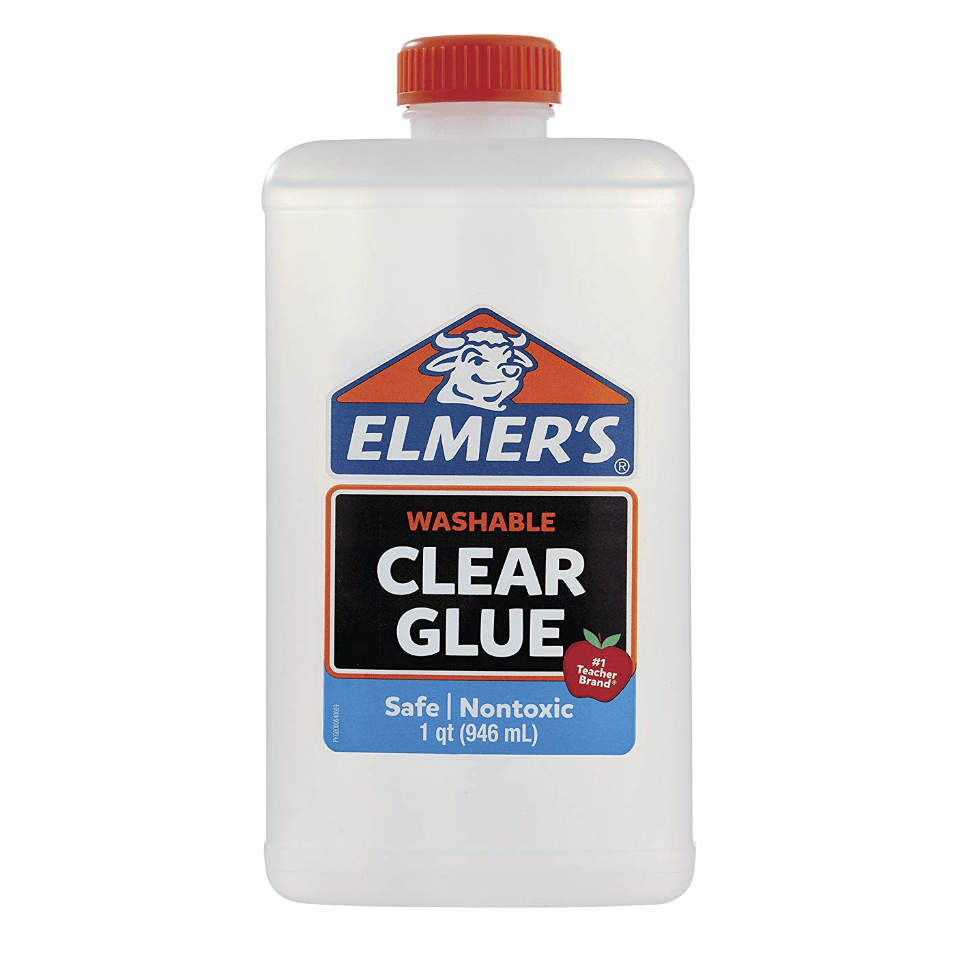 Elmer's Liquid Clear School Glue, 32 oz

Gold Sequins

Wilton Icing Colors, Set of 12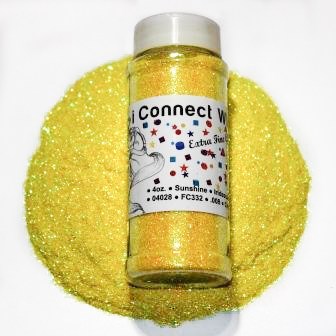 Extra Fine Iridescent Glitter, Sunshine Yellow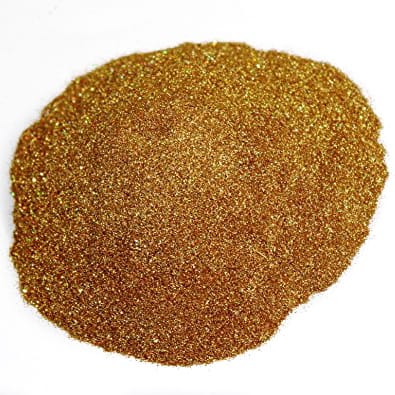 Extra Fine Holographic Glitter, Golden Tan


Winnie the Pooh Slime Directions
Pour 1 cup of hot water into your first empty mixing container. Stir in 1/3 tsp of borax.
Pour 1/4 cup room temperature water into your second mixing container and mix in an entire bottle of glue.
Stir in your glitter and gold sequins then add your food coloring. Just a tiny bit at a time until you get the color you want. I stick a toothpick into the food coloring and then dip it into the glue mixture. That's all you need.
Gently stir in your bee button embellishments, then pour the glue mixture into the water and borax solution. Let it sit for 30 seconds. It will instantly start to form into slime. Use this time to rinse out the food coloring and glue container.
Pull the slime out of the water and put it into your empty container. It's going to be sticky. Knead it for a few minutes. If it's still too soft or loose knead in a few drops of the remaining borax and water mix. Keep kneading and it will get to the right stretchy slime consistency.
Store your slime in an airtight container.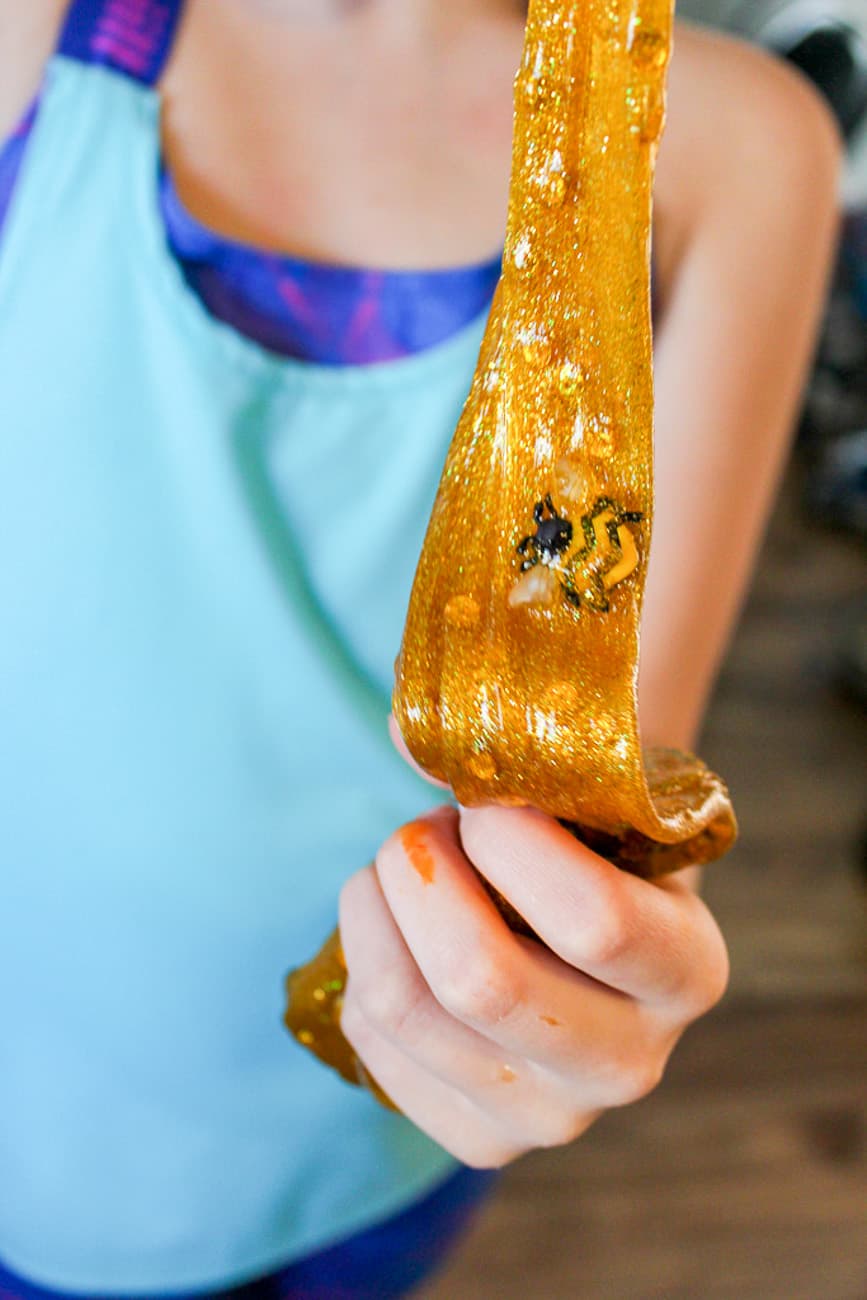 [mv_recipe post_id="53994″]